VTrans removes trees on Thetford's southbound onramp
Most of the trees are hardwood, and will be used at the State Garage for heating.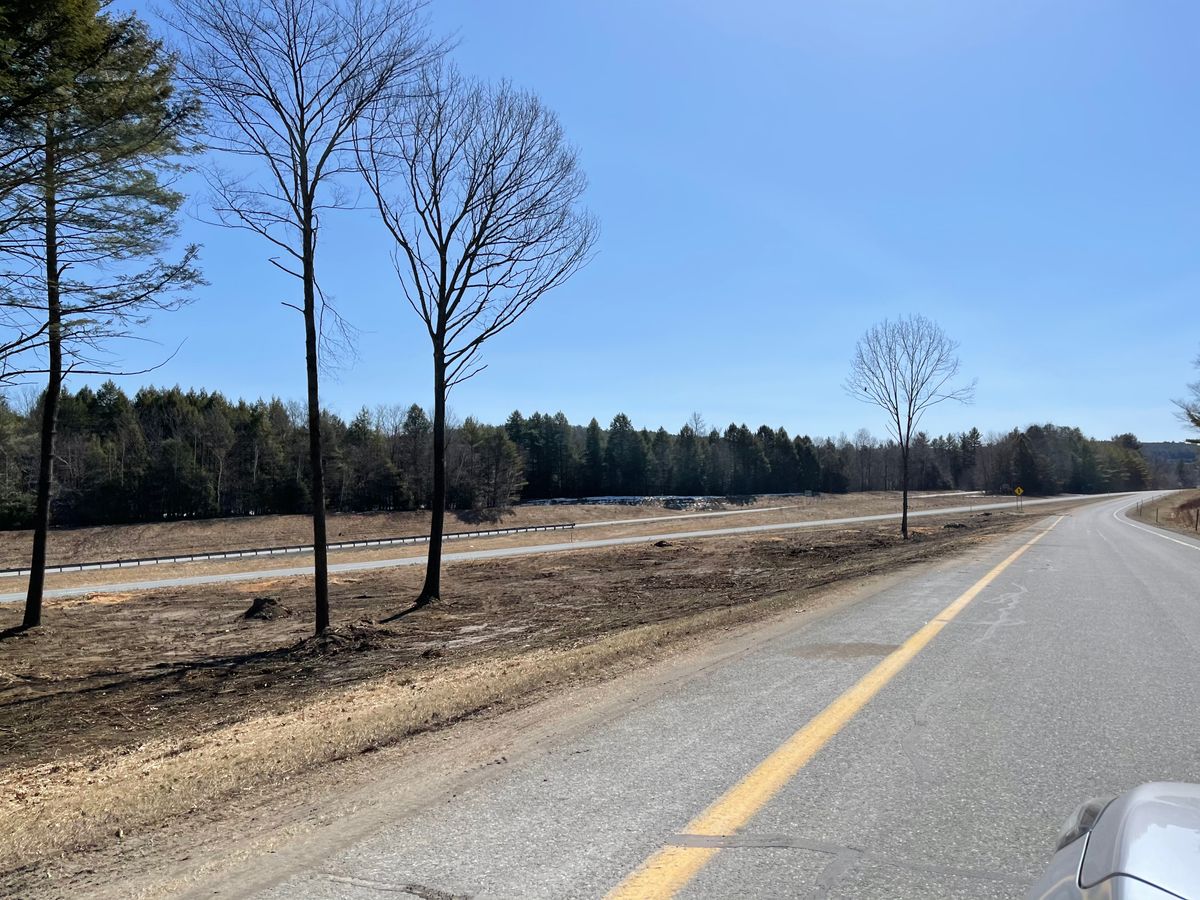 You may have noticed the tree removal on Thetford's southbound onramp between the onramp and Interstate 91. Why, you might ask, as one resident did, would someone remove these beautiful trees?
This area is maintained by the state, so I checked in with Chris Bump, District 4 Project Manager for VTrans. He wrote, "The primary reasons for cutting the trees in this area [are] to increase the sight distance for drivers merging onto I91 Southbound and to allow more sunshine onto the pavement, which greatly helps with winter maintenance."
Chris stated that most of the trees that were removed are hardwood, and will be used at the VTrans State Garage for heating fuel. The facility has a new, efficient wood-heating system, Chris said.
Chris added that there is additional cutting planned in this area of the interchange.