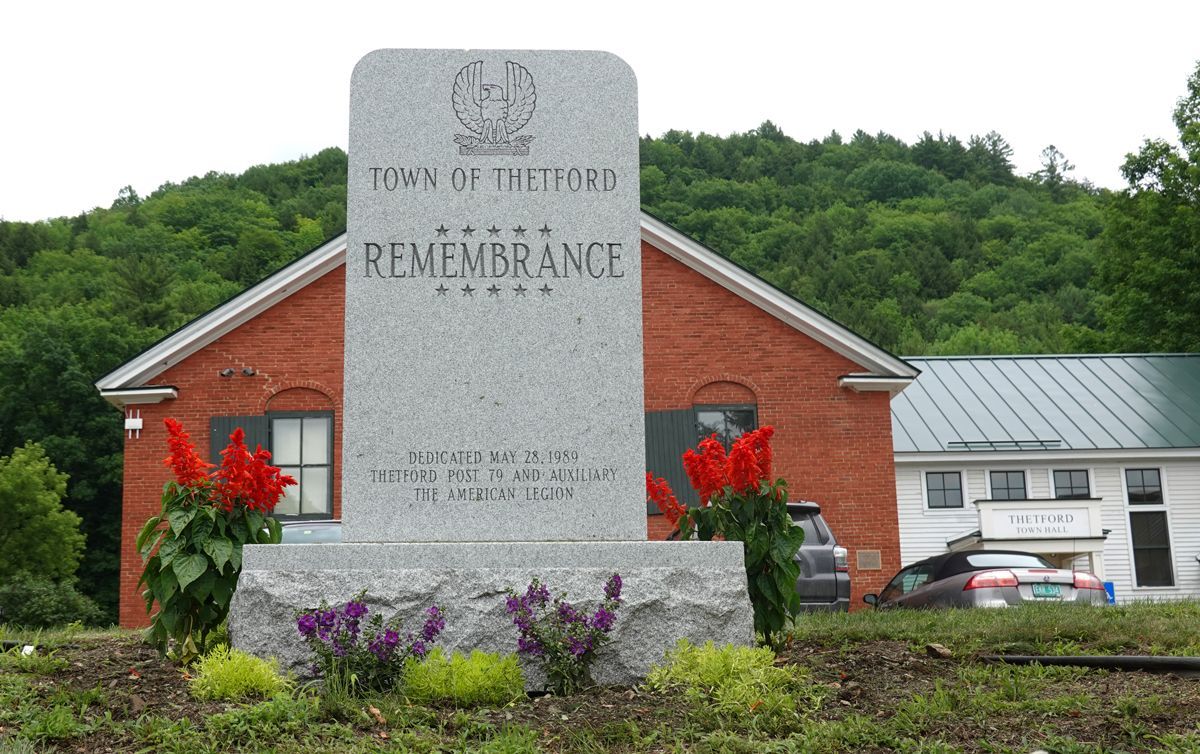 In the days leading up to the July 4th weekend, Melissa Krzal noticed that the Veterans' Memorial outside of Town Hall looked a little sad and neglected. With the holiday fast approaching there was no time to waste. Weeds were pulled, the area tidied and a donation of flowering plants was solicited from Frost Gardens in Fairlee. And planted.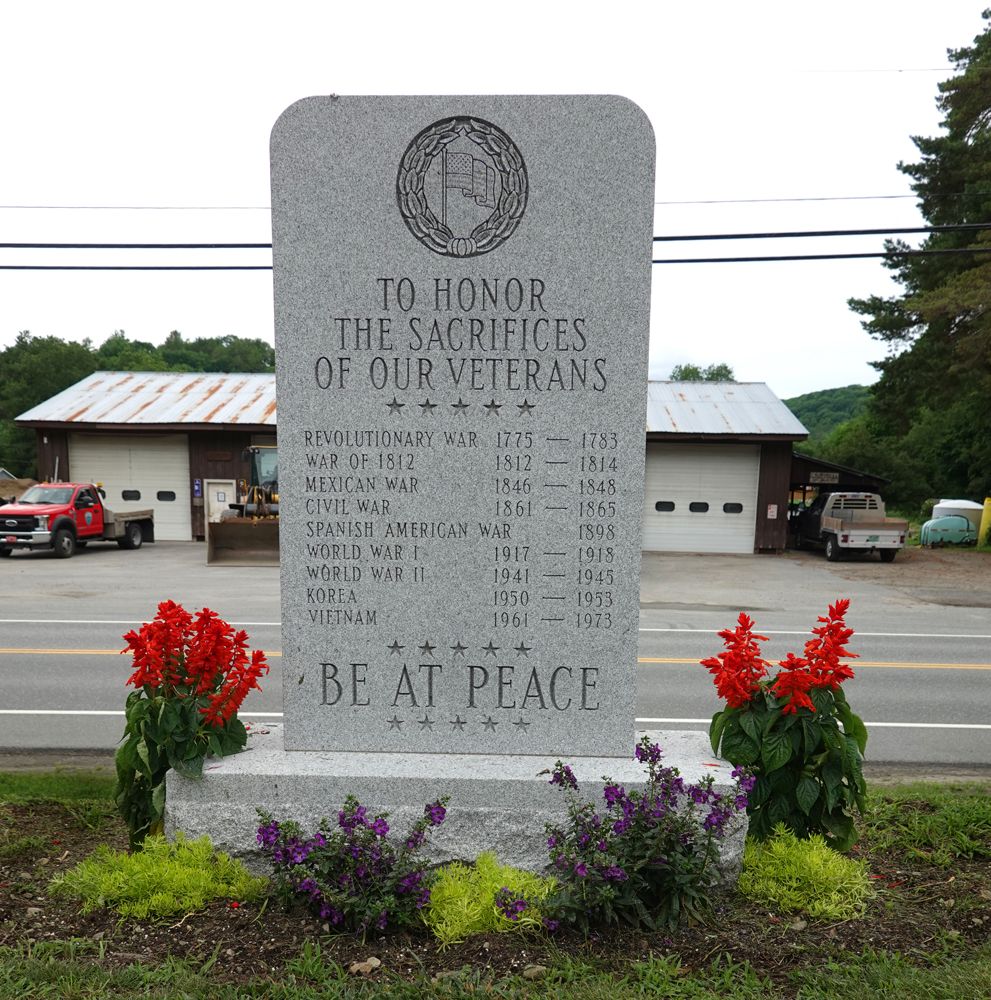 Years ago, past Selectboard Chair Mark McMahon would perform this task of appreciation.
The mention of it rekindled a flood of memories for Mark. Back when the addition to Town Hall was under construction he had noticed that the Memorial was becoming overgrown with lilac bushes. Mark and his wife Donna put in hours of labor under the guidance of Elmer Brown and moved the lilacs to new homes along the property line with the next house, in the place of  trees cut for the construction. Other lilacs were moved to the borders of the Evergreen Rest Cemetery. The relocated bushes continue to flourish.
Mark expressed gratitude to Bev Hodge, Farmer Hodge and Frost Gardens for the many plants and flowers over the years that beautified the Memorial. Kevin Brown would generously provide horticultural recommendations and advice and free "Moo Doo" from EC Brown's Nursery. The attentive watering by Town Hall staff deserves a special mention.
Today the Memorial looks appropriately respected and honored as the tradition of care lives on.