Willing Hands in Thetford
If you're interested in gleaning, gardening, or donating...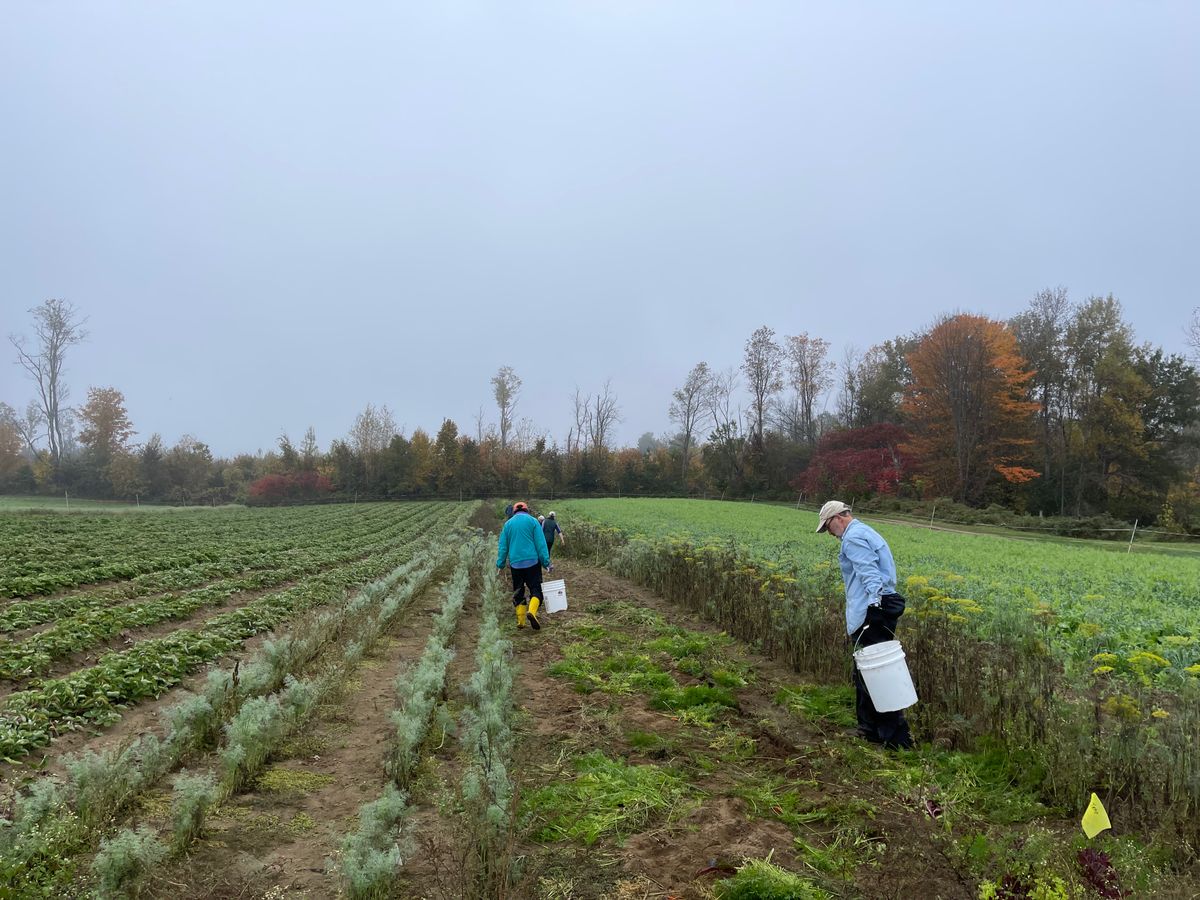 According to their website, Willing Hands "recovers fresh food in order to reduce waste, improve health, and provide reliable access to nutritious food for our neighbors in need." The food – fresh produce, dairy, eggs, meat, and bread – is donated by farms, grocery stores, wholesalers, and restaurants.
Willing Hands relies on a large network of volunteers that glean leftover produce from local farms. Sara Cavin, Thetford resident and Willing Hands' Manager of Programs, says that 58 Thetford residents have been volunteering to glean.
Crossroad Farm, which was one of the founding partners of Willing Hands, often donates around 10,000 pounds of vegetables per year, with the bulk of that gleaned by volunteers. Cedar Circle Farm and Education Center, also an early partner, has typically donated 3,000 to 5,000 pounds of surplus vegetables per year. Long Wind Farm donated over 1,000 pounds of tomatoes this year.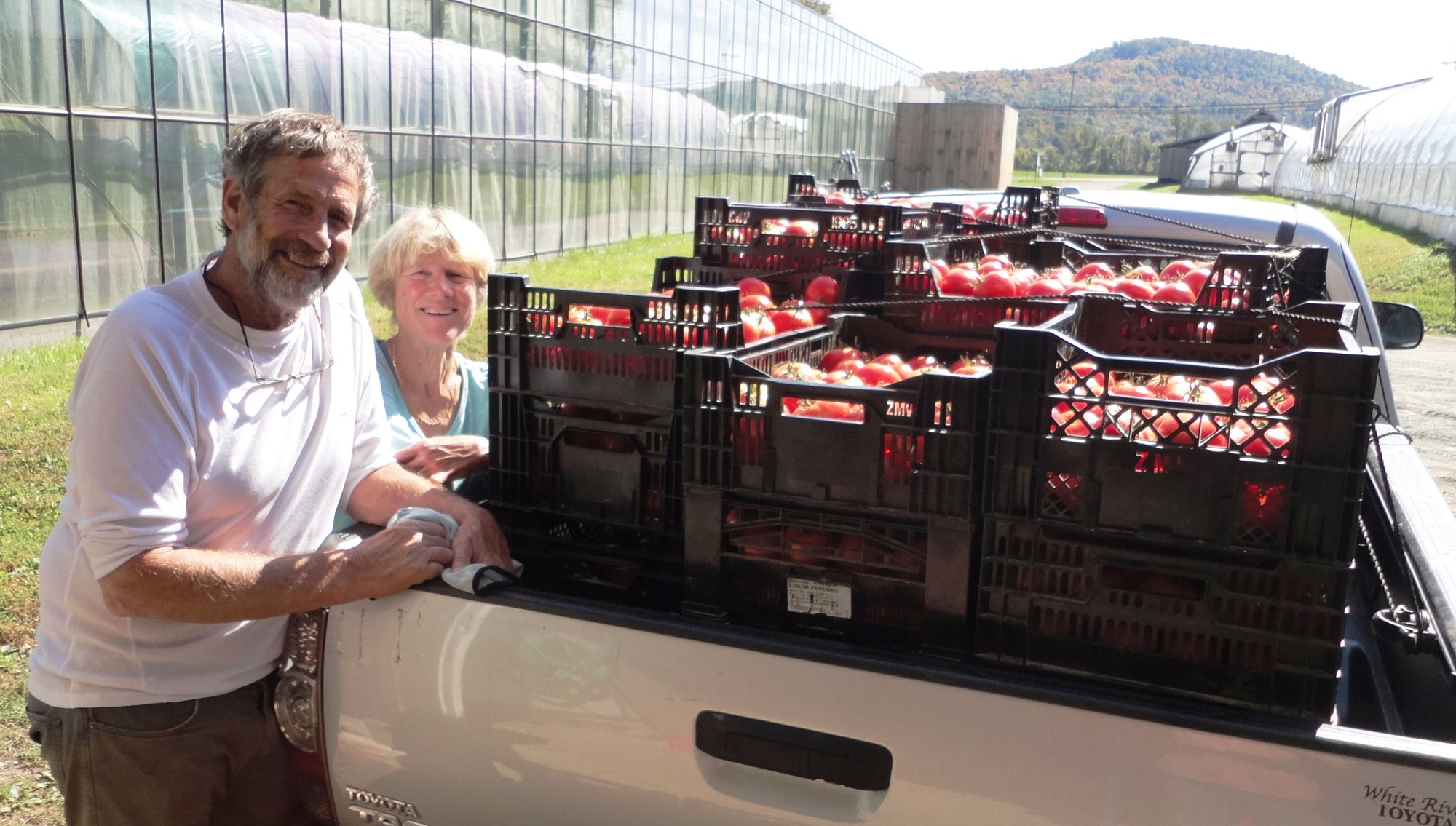 Cedar Circle is home to Willing Hands' largest volunteer garden. It's nestled behind the blueberry patch between Pavillion Road and the Connecticut River, and has been producing organic produce for roughly 12 years. With help from Cedar Circle Farmer Shawn Grenier, who manages the site in partnership with Willing Hands' Farmer Mikey Van Siclen, and thousands of hours of volunteer time, the garden has produced over 103,000 pounds of produce in the past four growing seasons, with the current season still not yet over.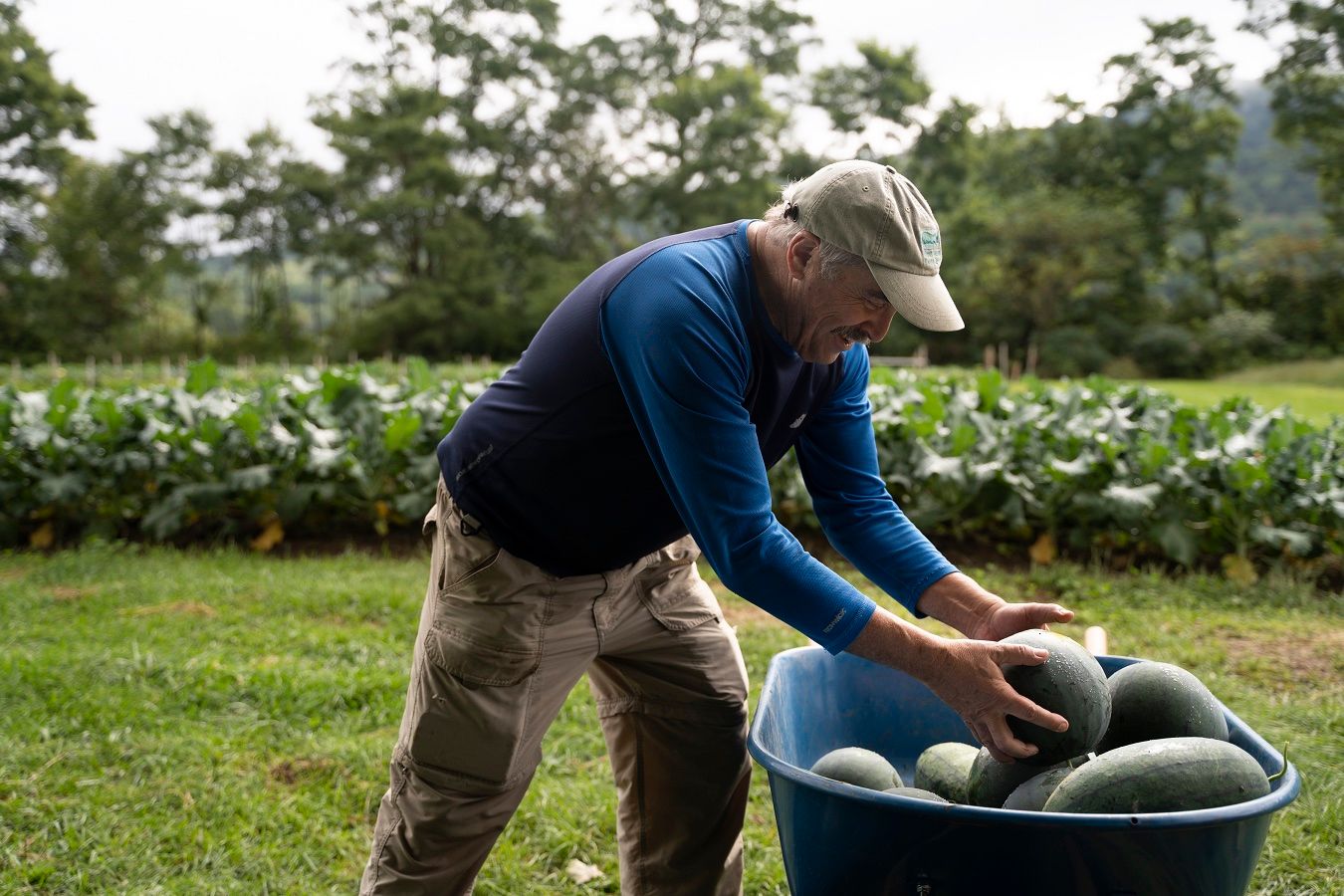 Sara, who is also a member of the Thetford Conservation Commission, says that Cedar Circle and Willing Hands began the transition of the plot to a regenerative no-till organic system, "so everyone has been learning more about the soil ecosystem and growing nutrient-dense food as part of the regular volunteer sessions at this particular garden site."
Crossroad Farm was the first to commit to weekly gleans for Willing Hands' volunteer teams to harvest surplus from the field. Carolyn and Milton Frye lead weekly gleans on Tuesday mornings during the growing season. In addition to the dedicated generosity of the farm, Willing Hands has invited support from people in the community to "Share a Share" and purchase CSA credit from Crossroad Farm so that Willing Hands can purchase additional first-quality produce. This year, individuals donated an impressive $11,000 of CSA credit for Willing Hands at the Post Mills Farm and its Norwich farmstand.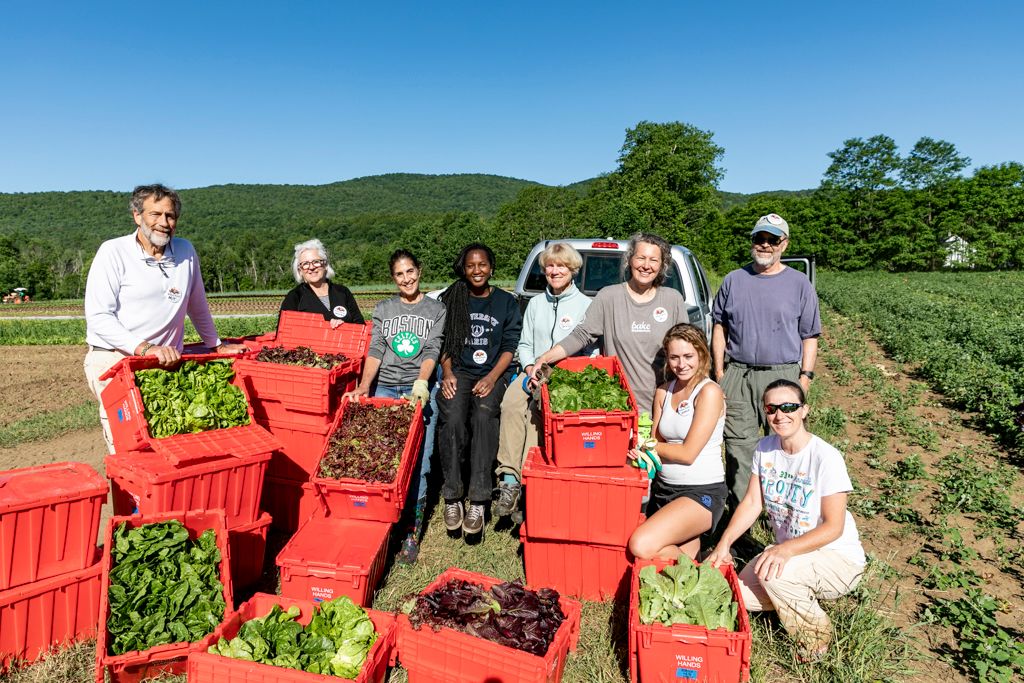 There's more. Willing Hands receives produce donations from home gardens of over a dozen Thetford households as part of their Grow-a-Row program. One super Grow-a-Row donor, Shep Butler, has dedicated his land to growing literally tons of food at his Tucker Hill Flats Farm, all for Willing Hands. Shep contributed 1,935 pounds of produce last year, and over 2,036 pounds this year.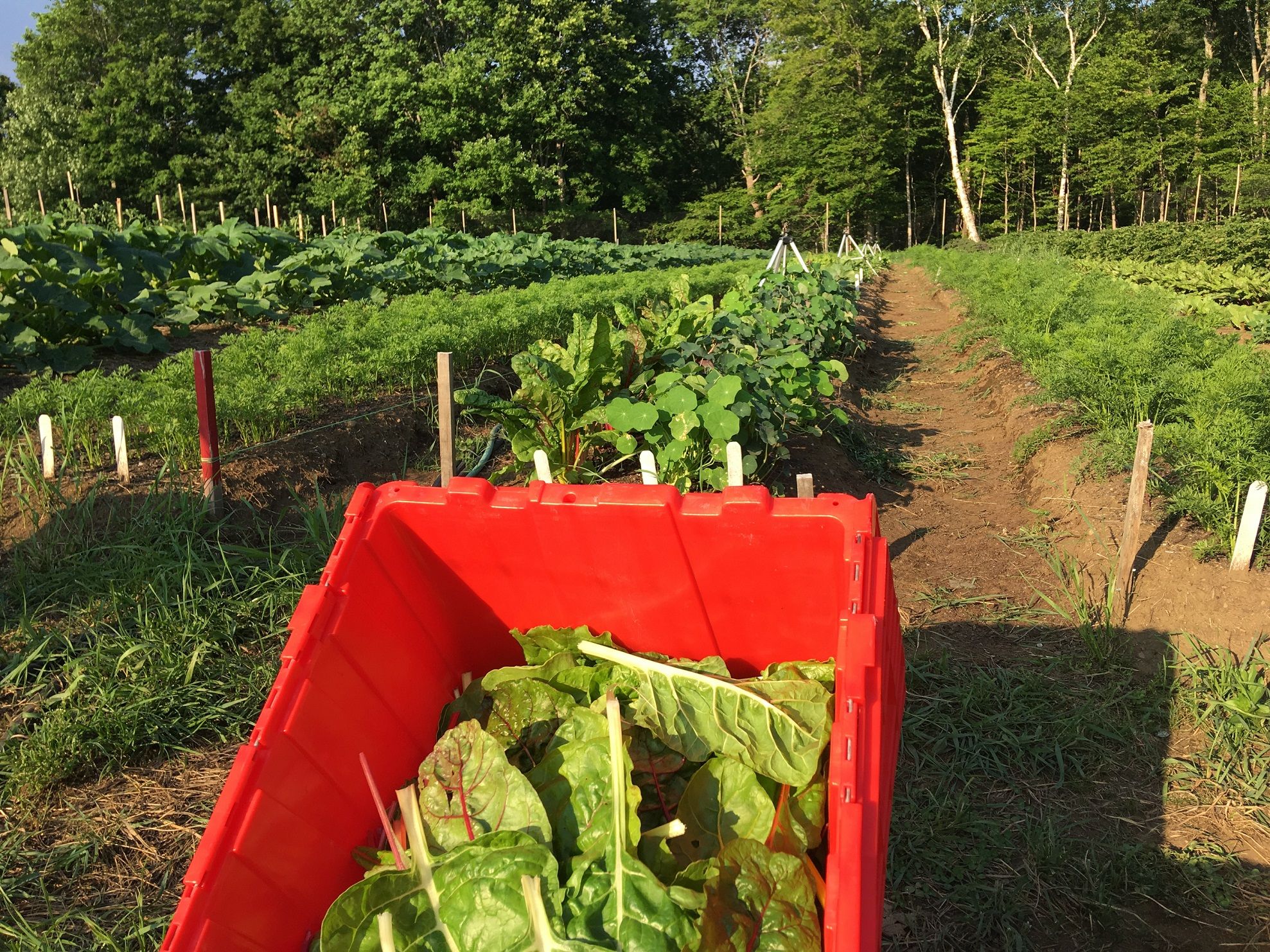 Willing Hands' food reaches 6,000 individuals each week around the Upper Valley, year-round. Sara explains: "With our upgraded infrastructure and efficient fleet of trucks, we can store and then move quality produce and achieve this type of consistency for our delivery sites even in the depths of the Upper Valley winters. In addition to farms in the region, our donors include many grocers, produce wholesalers, bakeries like King Arthur, and other food producers that supply us with surplus perishable food all year long.
Yes, there are leaner months for sure, when the local bounty has all been delivered and other food we rescue diminishes, but with our growth and investments in infrastructure, Willing Hands is poised to continue to move close to 1 million pounds of food on an annual basis to our nearly 90 recipient organizations.
Thetford residents are among those served. Nearly 100% of the produce available at the Thetford Food Shelf comes from Willing Hands' weekly Tuesday deliveries. Annually, Willing Hands provides about 7,000 pounds of food to the Thetford Food Shelf.
If you're interested in gleaning, gardening, or donating, contact Sara at sara@willinghands.org.
Title Photo Credit: Nick Clark, volunteers gleaning at Crossroad Farm on October 12, 2021.