After 25 years of service, Charlie Buttrey will not seek re-election to the school board
"I had no motivation other than I just wanted to calm things down."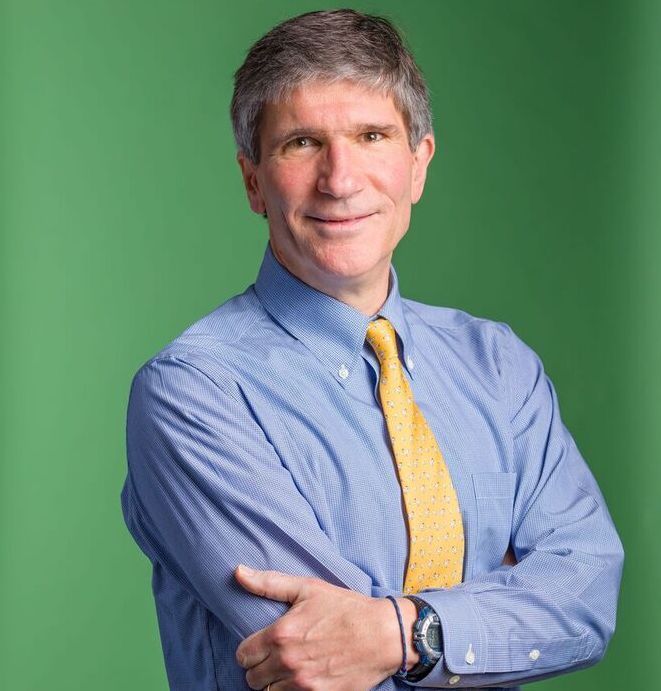 Charlie Buttrey announced at the October 12th School Board meeting that he will not be seeking re-election this coming March. He has served roughly 25 years in total since first being elected in 1994 (with some gap in-between).
Charlie plans to stay engaged in the community, including coaching indoor track at Thetford Academy where the team is the defending state champion. Over the years, he's also coached soccer, football, baseball, basketball, and softball at Thetford Elementary, and basketball and cross country at the middle school level.
Since moving to Thetford in 1982, he's served on the Town's Recreation Committee and (no longer extant) Budget Committee, and has chaired the Board of Civil Authority. He was the most recent person to receive the democratic nomination for State Senator other than Mark MacDonald.
Charlie said that he first ran for School Board at a difficult time for the body. It was the first time that all three seats were contested. "I had no motivation other than I just wanted to help calm things down." He remembers all the things the board has accomplished over the years, particularly the building project roughly 20 years ago. "The old school gym was where the cafeteria is. If you wanted to watch your third grader play basketball, you stood with your back firmly against the wall. There was no room for anything."
Outdoor classrooms. Composting. We didn't have a foreign language program. We have a solar wall that preheats air as it comes into the building. I'm not saying I did all these things, but I was on the board when they happened.
Charlie says there's a lot he's going to miss, like walking through the halls (which is something he can't do now, even as a School Board member, as access to the school has become more controlled over the years). "I'm going to miss the comraderies of the board. It's a good group of people."
The board will be facing some challenges in the future. For example, population projections from years ago haven't panned out. Ideas to collaborate with Norwich, Strafford, and Sharon, or to join Rivendell, never came to fruition based on models that showed steeper population growth. "Housing would be nice," Charlie said, "but I don't know how. I was disappointed when things didn't work out for the Senior and Affordable Housing Committee."
Whoever replaces Charlie on the school board will have to bring chocolate to every meeting once the board is meeting in person again. "I always bring chocolate," Charlie said. But in general, the board doesn't do as much as it did 25 or 30 years ago. Legislation has given supervisory unions much more control. "We don't hire teachers anymore," Charlie said as an example.
If you're thinking about running for the seat, here's Charlie's advice: "The people who are motivated to do it are motivated to do it because they're motivated to do it. They want to do what's right for the kids and the town and the taxpayers. There's a really steep learning curve, but the thing about faith is that you jump and then you grow wings. It'll take time to figure out what your job is and what your role is, but you'll have a very supportive board around you and you'll have a supportive community."