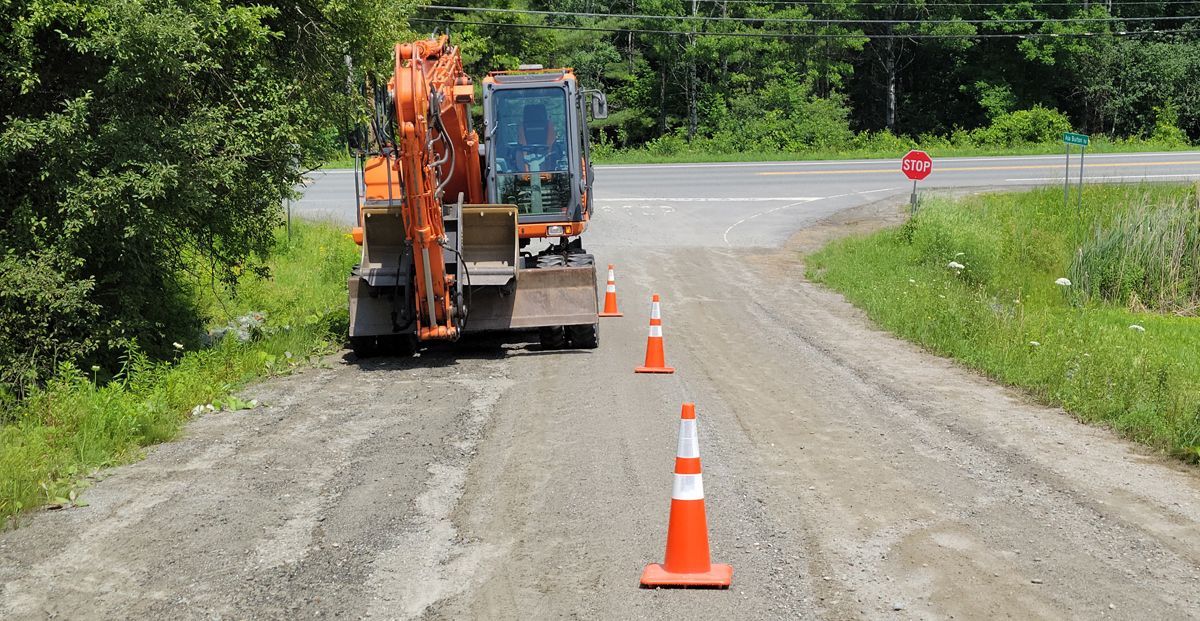 On Wednesday June 30th, residents using Asa Burton road found it partially blocked by the Town's Doosan excavator, standing immobile. It had suffered the failure of a connector in its hydraulic system. Because the engine of the Doosan excavator is run by hydraulics, moving it wth a leaking hydraulic system might trigger damage to the whole engine. The safest approach is to avoid moving it until it is repaired, something the Department of Public Works (DPW) can do once they have the replacement part. Although the Doosan is a foreign-made machine, even excavators built by John Deere have engines controlled by hydraulics.
A resident noticed some leakage of fluid under the vehicle which did not, however, rise to the level that requires reporting under VT Department of Environmental Conservation (DEC) guidelines. The DPW removed two five-gallon buckets full of road gravel contaminated with hydraulic fluid, and the Town manager will find the recommended means of disposal.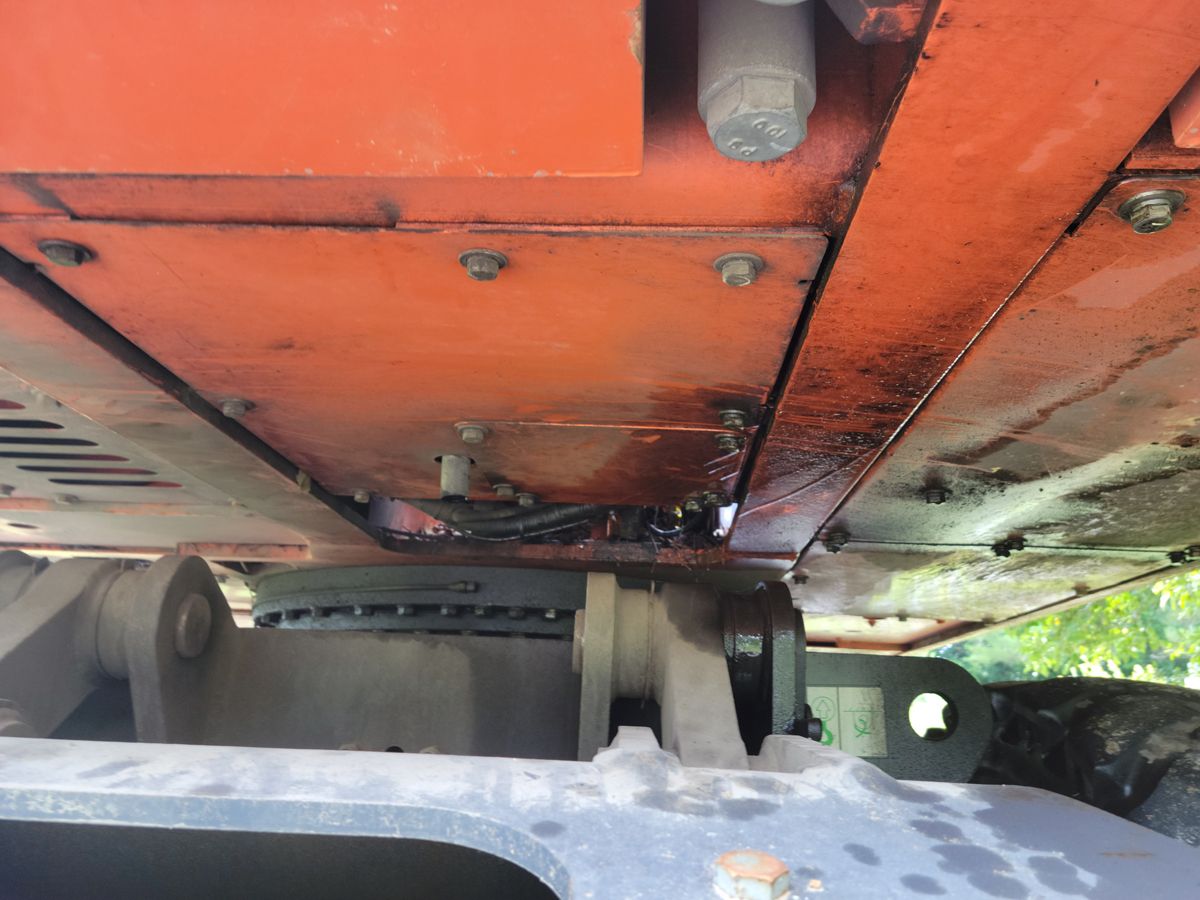 On Thursday July 1st, DPW member Dennis Streeter collected a package shipped from Doosan, the manufacturer. It contained a replacement part, but unfortunately not the right one, even though the DPW had sent photographs of the broken piece. It is an unfortunate situation that replacement parts can no longer be purchased locally. Suppliers like Bailey Bros. in West Lebanon and Nielsen's in White River Junction are long gone. Inquiries to vendors like Blackmore or Bond, further afield in Bradford, came up empty. It would take well over a week to order and have the part shipped, the DPW was told.
Streeter has been taking extra care of the excavator following problems two or three years ago with dust and water in the oil. He changes the fluids every couple of weeks. He observed that, luckily, he had been able to pull off Rt 113 as soon as the hydraulic leak occurred. It seems likely that the excavator will continue to sit at the entrance to Asa Burton Road at least through the weekend, until Doosan sends the right part.