Thetford Energy Committee launches Electric Vehicle Ambassador Team
Thetford's Town Plan aims to see our EV/PHEVs numbers reach 187 — more than triple the current amount — by 2025.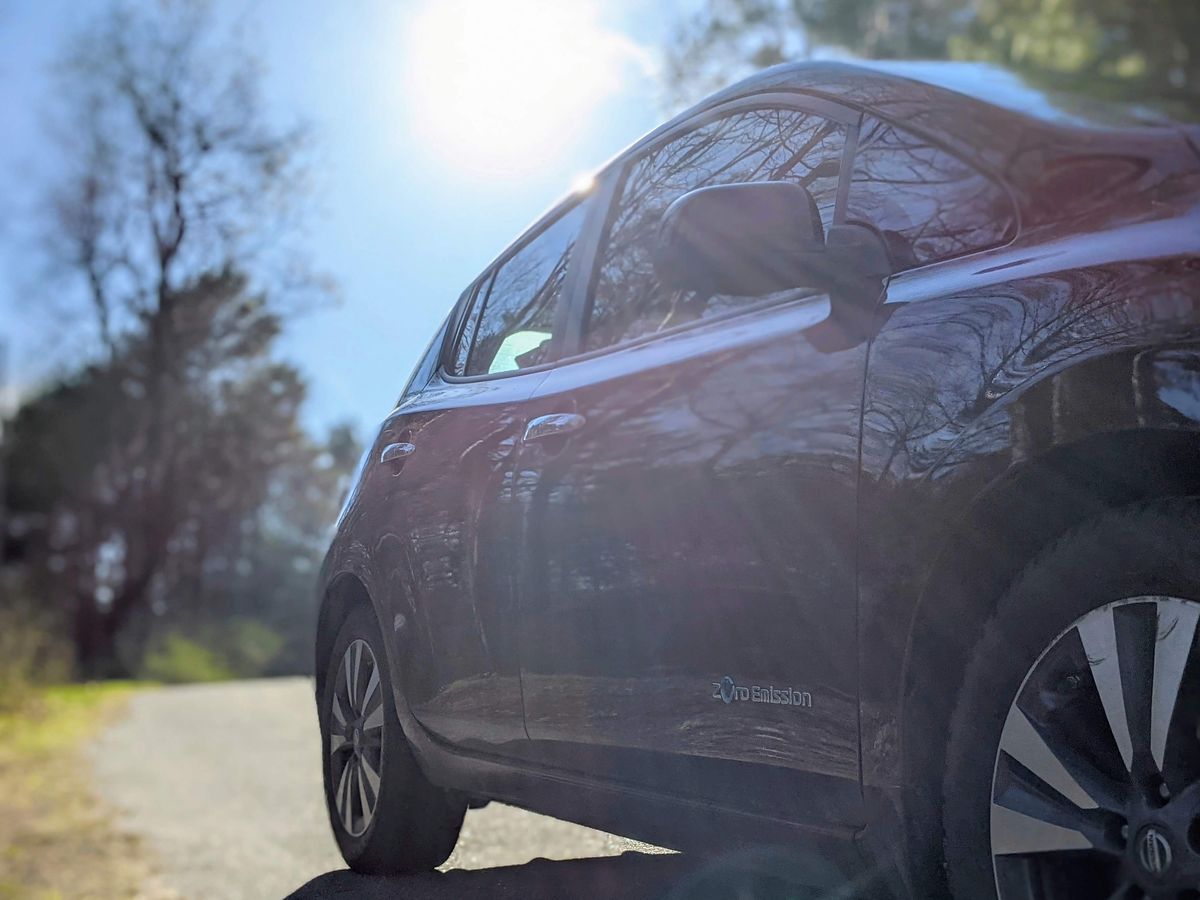 The Thetford Energy Committee (TEC) has created a new resource for residents — a webpage filled with information on electric vehicles (EVs) and plug-in hybrid electric vehicles (PHEVs), and a team of EV/PHEV-owning resident Ambassadors who are willing to share their knowledge and experience with others.
The webpage contains a wealth of information: an overview on EVs/PHEVs, including the differences between them and the benefits of driving them; links to Drive Electric Vermont's vehicle comparison page, as well as their list of purchase incentives and an interactive tool for finding Vermont dealerships participating in the State's incentive program; information on batteries and tips for charging; and answers to frequently asked questions about ownership.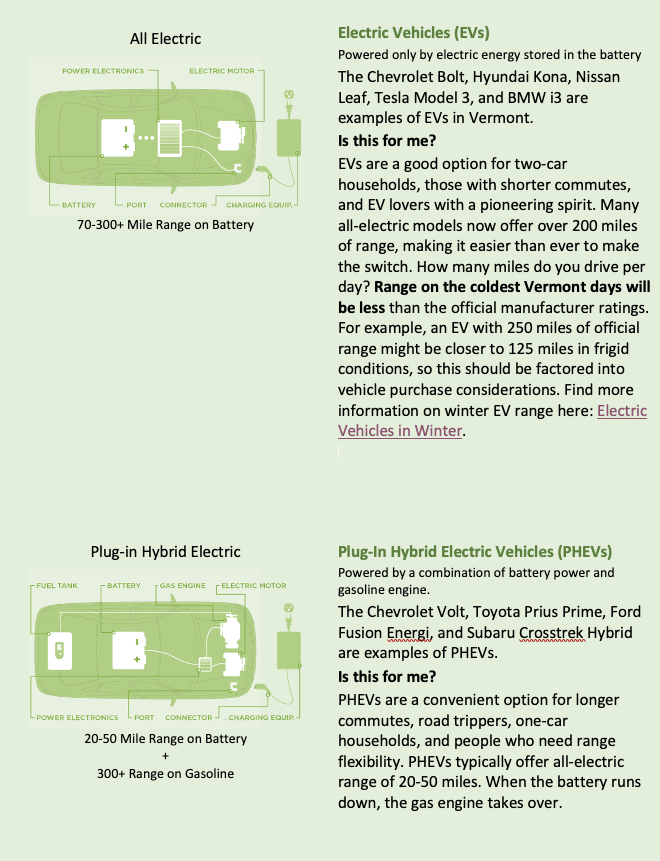 The Ambassadors, who are listed on a table along with the make and model of the vehicles they own, have made themselves available to answer any questions about their specific vehicles that prospective owners might have. Some of them have also written testimonials about their vehicles.
Sarah Holzer, an Ambassador who drives a Tesla Model S, shared that, initially, "owning an EV was stressful when it came to knowing how long I could drive on a charge and being sure we would be close to a charger if away from home. After a couple [of] months it got to be second nature, and although it does take longer to charge a car than fill it up with gas, it's just a regular part of life now. I wouldn't go back to owning a gas-powered car if you paid me!"
The program was initiated this past December by TEC member Tom Ward after learning that the Sustainable Hanover Committee "was developing a list of EV owners willing to serve as mentors for people wishing to learn more about EVs," he wrote. "I thought a program where people can obtain 'real life' information on EVs from their neighbors was a great idea and could help positively influence EV adoption."
Ward presented the idea during December's TEC meeting. Not long afterward, he discovered an EV Buying Resource on Lyme's town website, which was put together by Harry Higgs from the Lyme Energy Committee. Ward reached out to Higgs with his thoughts and was able to compare notes with him before diving into the development of the EV/PHEV Ambassador Program for Thetford.
In early February, Ward posted a survey to the Listserv hoping to gather information on local EV/PHEV ownership and to get a sense of what people's purchase experiences had been like. He heard back from thirty-three EV/PHEV owners, eighteen of whom ended up becoming Ambassadors for the program. "This was an incredible survey response rate," he wrote, "showing the enthusiasm [that] EV and PHEV owners have for their vehicles."
The survey began with the following background and goals:
Transportation is the largest contributor of Green House Gas (GHG) emissions in Vermont, accounting for 44.5% of total state GHG emissions. The Thetford Energy Committee is working to lower the climate impact of transportation. One strategy is to increase the use of electric vehicles (EVs) and Plug-in Hybrid Electric Vehicles (PHEVs).
In an email, Ward further shared that "research shows that EVs have a 67% smaller lifetime carbon footprint than gas-powered cars. This carbon footprint analysis includes materials extraction, manufacturing and operating a vehicle over its lifetime." (He shared a link to this article as a source for his information.)
After collecting information from the survey responses and compiling content for the educational pages on EVs and PHEVs (Ward got permission from Dave Roberts of Drive Electric Vermont to use some of their informational content directly), the program was nearly ready to share with the public. The new Ambassadors contributed testimonials and shared answers for the FAQ page, and Ward added a few "just for fun" videos as the cherry on top. By early April, the program was announced on the Listserv.
"There are approximately 45 electric vehicles in Thetford today," the post said. "The Town Plan has a goal of [reaching] 187 [EV/PHEVs] by 2025. Let's make it happen!"
While Ward may have been the driving force behind the project, he insists that he couldn't have done it without the support and contributions that came from residents. "The EV Ambassador Program is truly a community effort," he wrote. "The enthusiasm shown by the EV owners is a true testament to the strong community foundation of our town."
If you drive an EV/PHEV and want to become an Ambassador for the program, you can find the survey here.