Thetford Elementary closed Monday following second COVID case
Are there ways to build community despite these difficulties?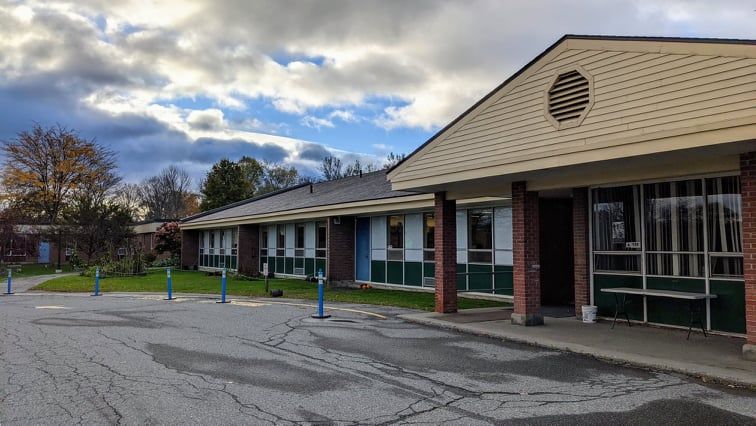 The TES community is facing more than one type of isolation, as demonstrated by recent messages to parents. On October 15, 2021, the  community received an email from Emilie Knisley, the Superintendent. "This morning, we learned of a positive COVID case impacting the TES school community," it began.
Knisley went on to say that contract tracing had begun. "Nurse Kate and Ms. Mills are reaching out to impacted families this morning to ask families to pick up their students," Knisley wrote.
The initial calls are being made to students in the 3rd and 4th grades, but not all students in those grades are being called.
Two days later, on October 17th, a second case was reported. "We have just learned of another COVID case at TES. This case primarily impacts the 5th and 6th grades ... We recommend that all 5th and 6th grade students remain home until we have completed the contact tracing process." Knisley wrote.
Knisley notified the TES community that the school would be closed on Monday, October 18th, 2021. "We will apply for a waiver for this school day from the Secretary of Education, and if that waiver is granted we will not have to make up the school day in June," Knisley explained.
"Any students deemed a close contact will be required to quarantine," Knisley wrote. According to a letter shared with Sidenote by one parent, children believed to be in close contact with someone who tested positive for COVID-19 are being asked to quarantine for 14 days. A portion of that letter reads:
While at home, your child should stay apart from other people in the household, especially anyone who is elderly or vulnerable. As much as possible, your child should:

• Stay in a specific room in your home and use a separate bathroom.
• Stay at least six feet or two meters away from others in your home.
• Wear a face mask if they are in any room with other people, unless they have trouble breathing.
• Avoid sharing household items.
Students that have been impacted will be returning to remote learning. The Supervisory Union will be working with Upper Valley Pediatrics to set up a testing clinic for TES families.
How is it impacting families? One parent who reached out to us says that the school community has changed: "It's become impersonal to an extreme, and it's really unsettling that in the course of 18 months we have gone from a vibrant school community to a nonexistent, disconnected body.
"Every single pandemic call was [from former Principal] Chance [Lindsley]. If we'd had a COVID case, he would have called us. But now it's the Superintendent ... it's weird. We have a new principal and we have no idea who she is, we don't get to go to assemblies, we haven't had any beginning of the year gatherings, there won't be any open houses, we aren't even allowed to step into our childrens' classrooms. It's like sending your kid into a box, and you have no idea what color the walls even are. There is ZERO community. We don't even know who's in their class with them unless they're able to tell us about it (children or adults), which mine are not very good or accurate at."
These are truly challenging times for young Thetford residents and their families. Are there ways to build community despite these difficulties?