Post Mills Labor Day parade in memory of Mike Pomeroy and Brian Boland
A photo essay.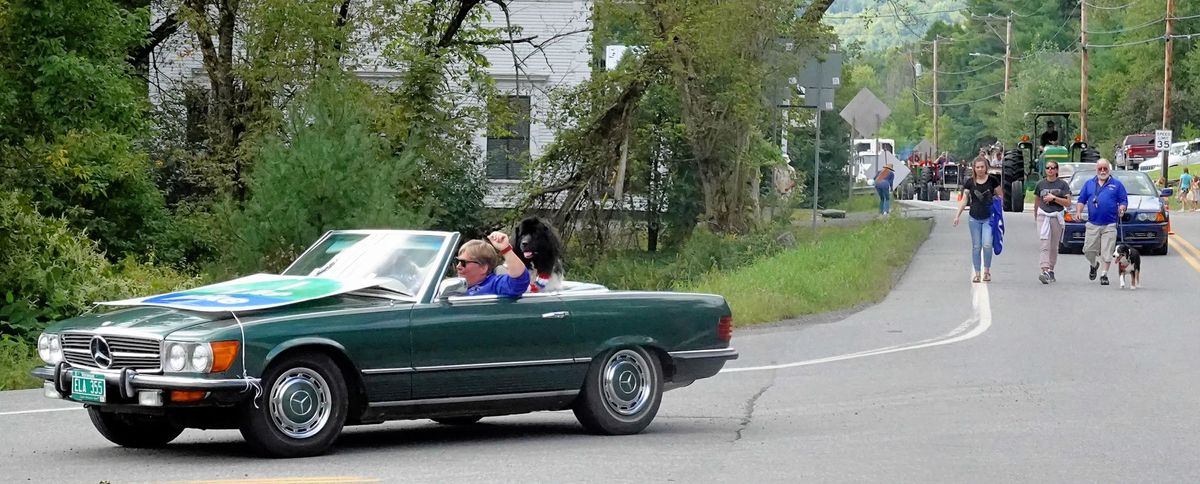 Mary Dan Pomeroy led the parade in style. A placard on the hood of her sleek Mercedes read "I Like Mike" in honor of Mike Pomeroy, her late husband and tireless organizer of the parade with Brian Boland. Mike loved big dogs and one of the dogs accompanied Mary Dan in the rear seat.
This man and his dog were irresistible.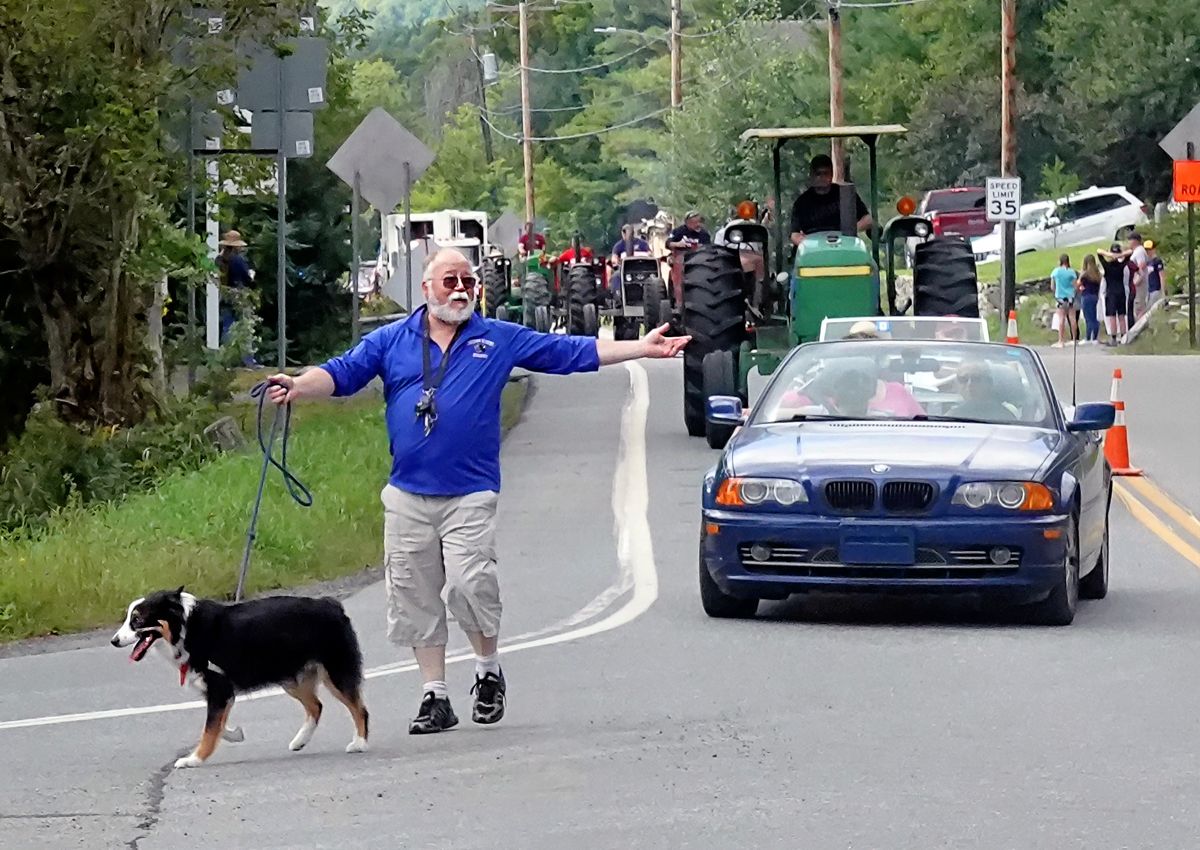 A very nice vintage MG sports car soon followed.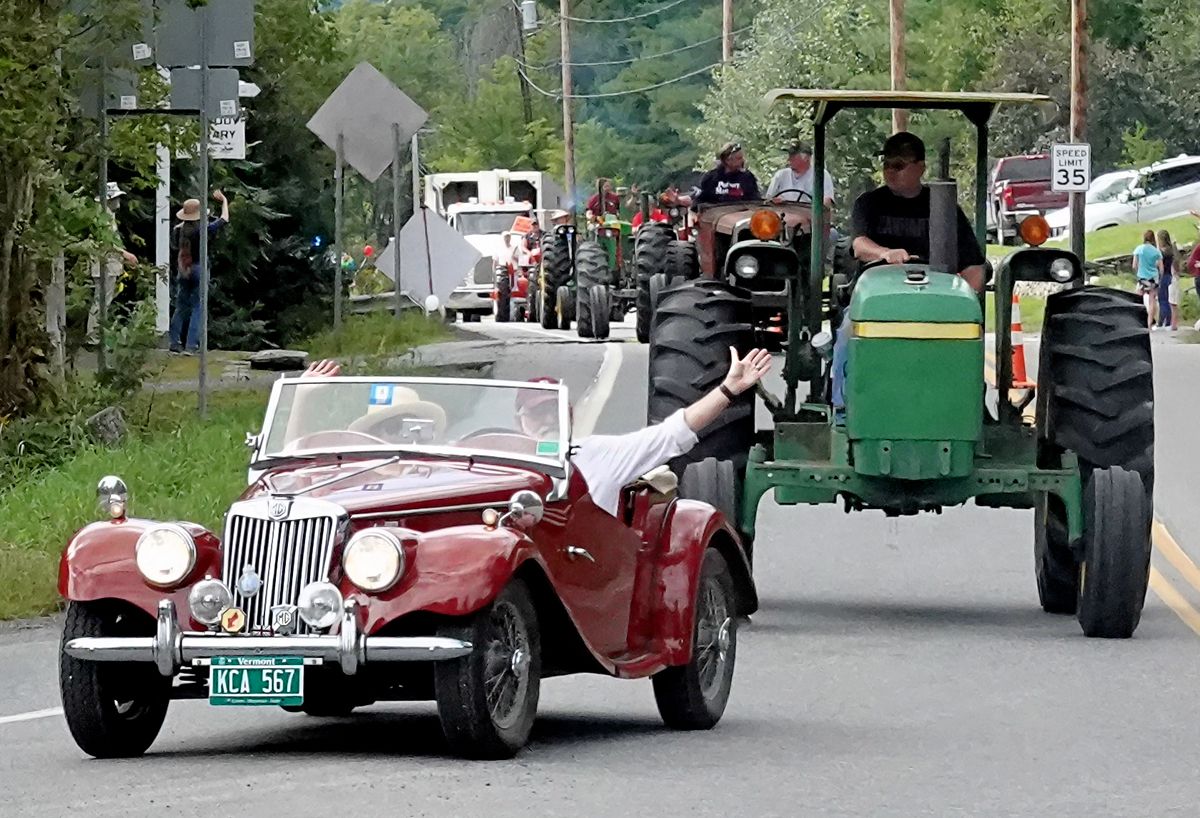 The youngest tractor driver acknowledged onlookers with a bashful wave.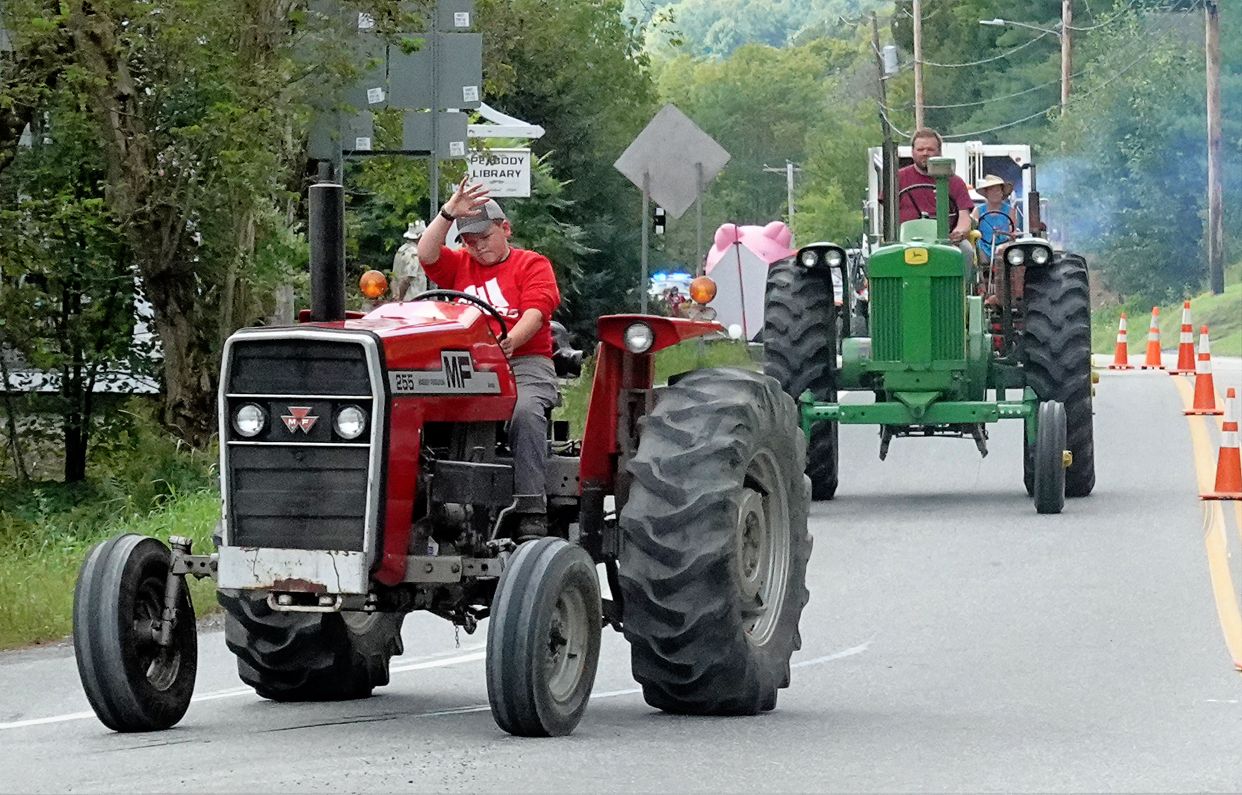 A twosome full of character; Jessica Eaton demonstrating a hands-off approach to driving her antique tractor.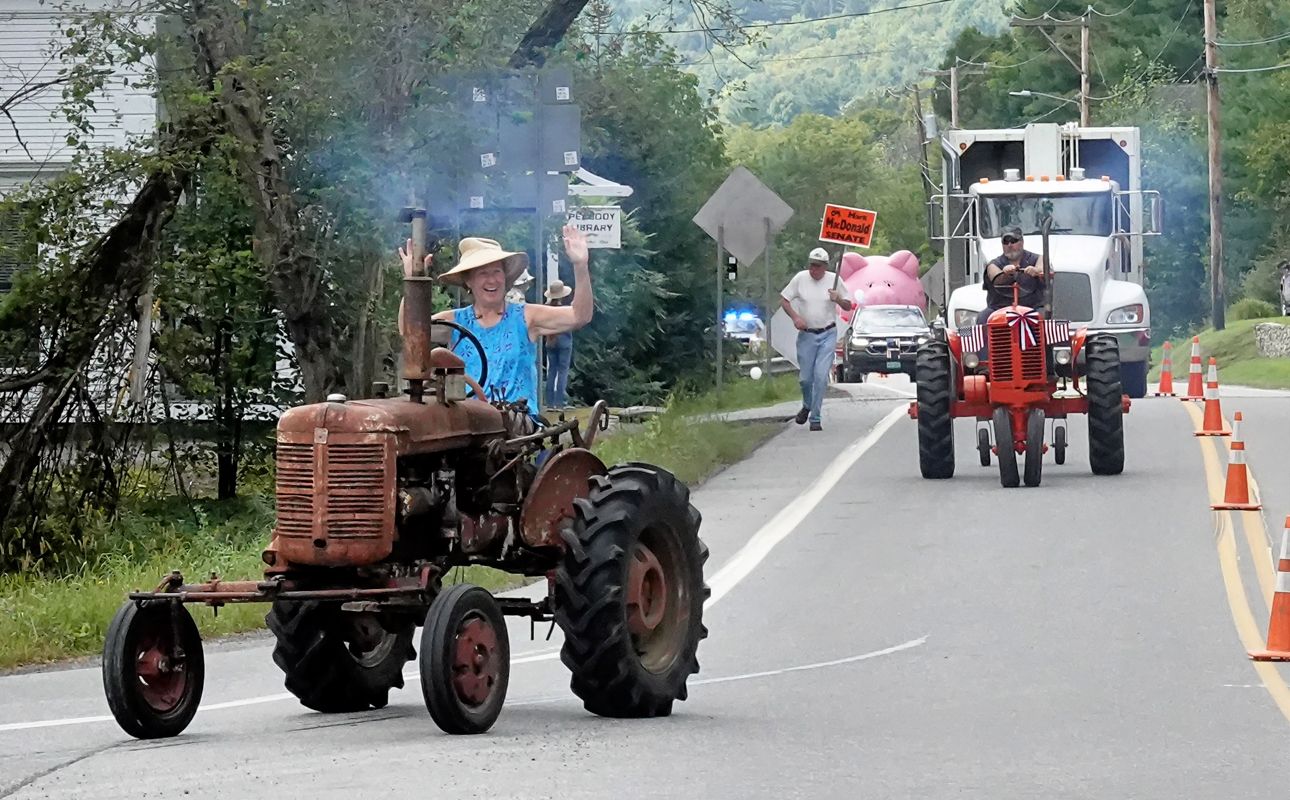 There was a strapping white garbage truck, ATVs, bicycles, a pig - and horses too!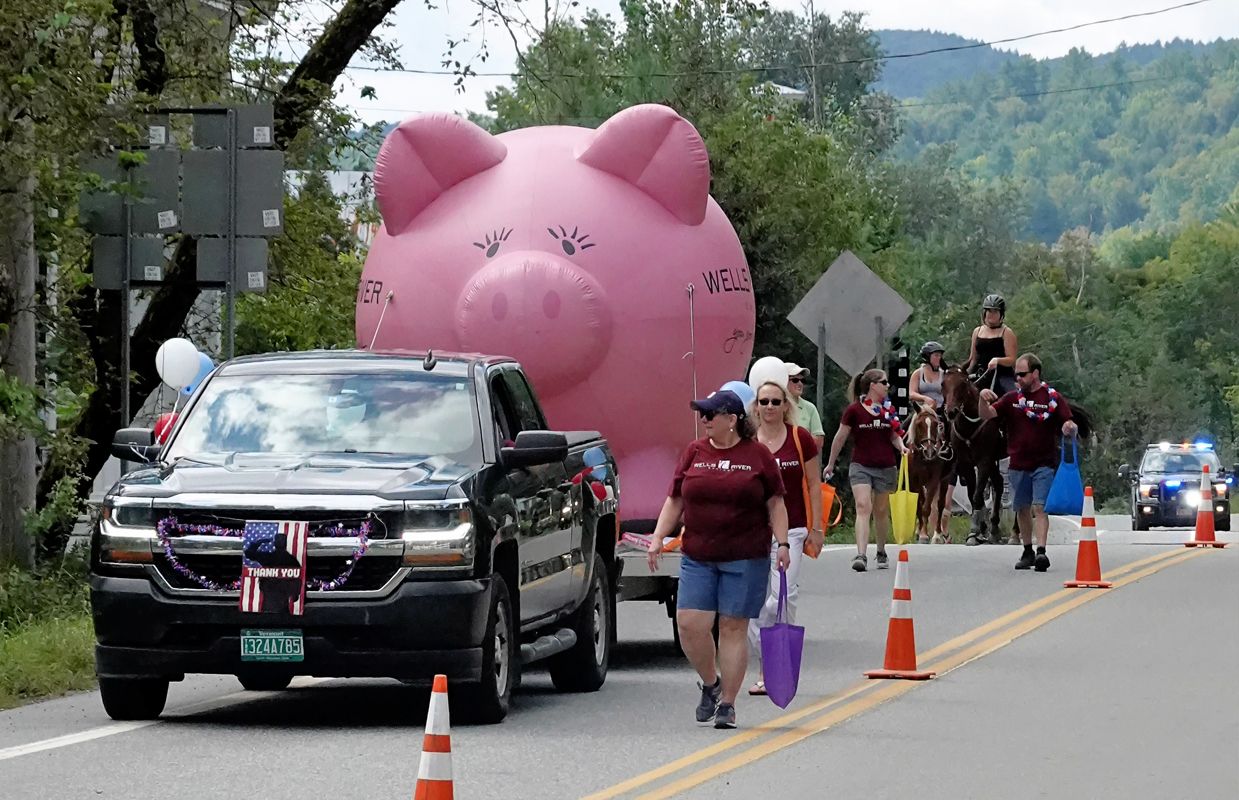 Police Chief Evans took up the rear.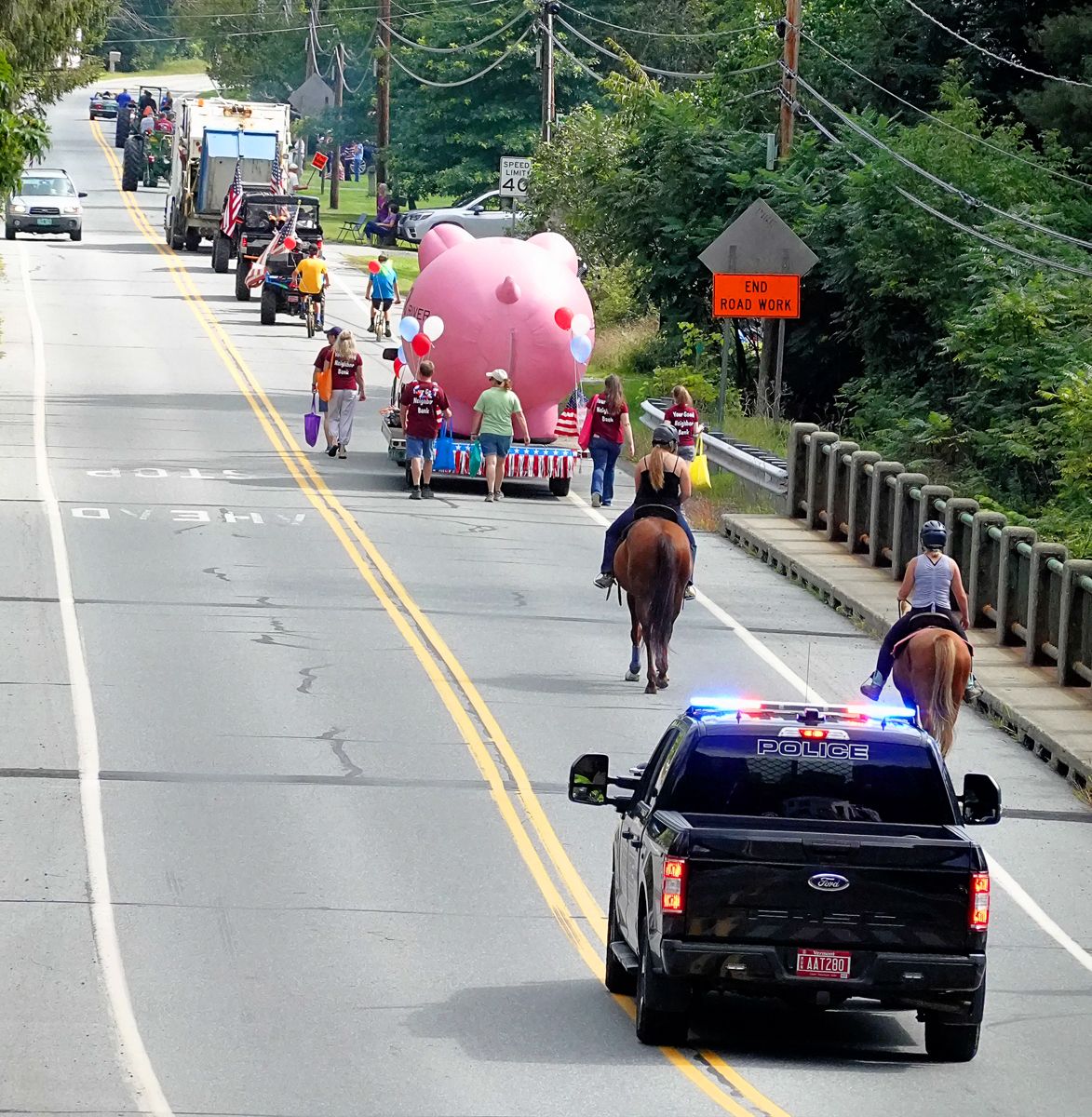 The final destination - thanks to Koasek Tribe.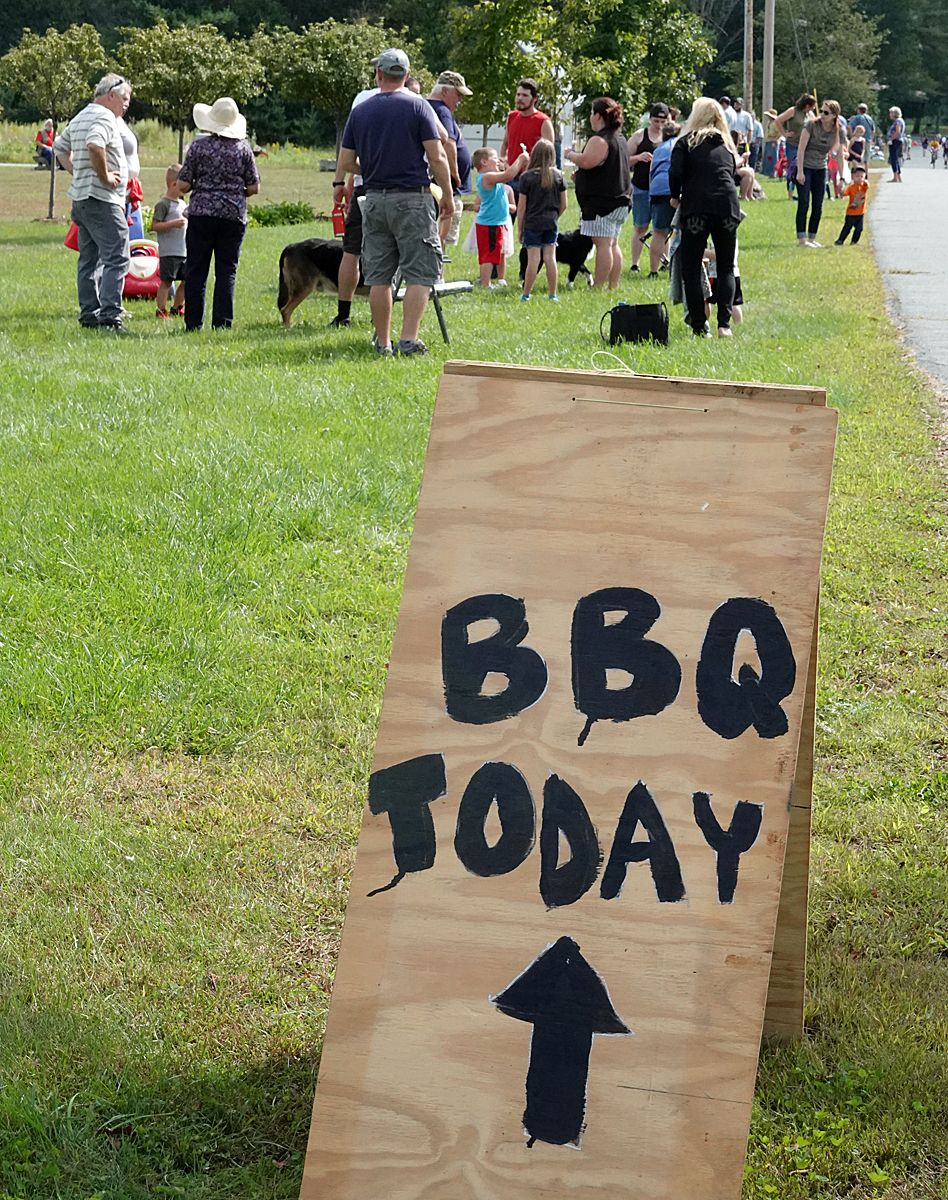 Many thanks to Amy Vance at Wells River Savings bank in East Thetford for taking the lead in doing what it takes behind the scenes to keep this traditon alive!