Odanaksis: seeking refuge in and around our little villages
Something happens to you when you create art regularly,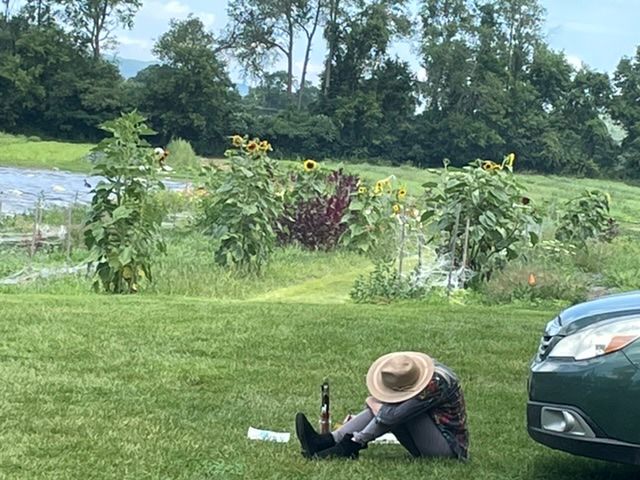 Susan Rump was a founding member of a painting practice group – watercolor and oil – that formed in 2003 when two Thetford and two Lyme residents decided, following various classes they took in the Upper Valley, to paint en plein air without a studio or instruction. They began painting just up the road from the Lyme-East Thetford bridge overlooking the Connecticut River and quickly attracted interest from other artists through word of mouth.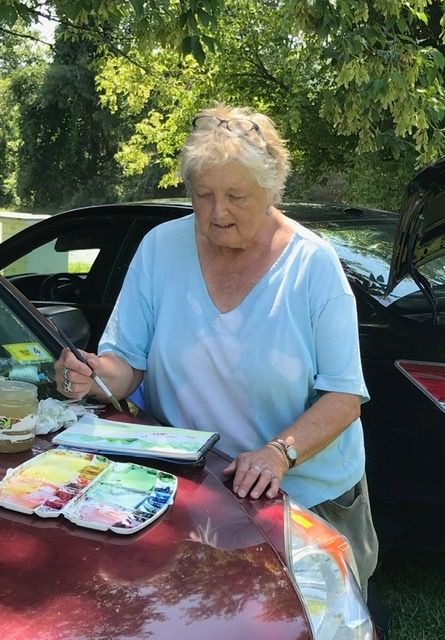 Something happens to you when you create art regularly, Susan explained. "You could be driving along and see something, and think to yourself, 'How would I mix that color?'" The practice group still meets, with an average of 10 to 15 people participating every Thursday.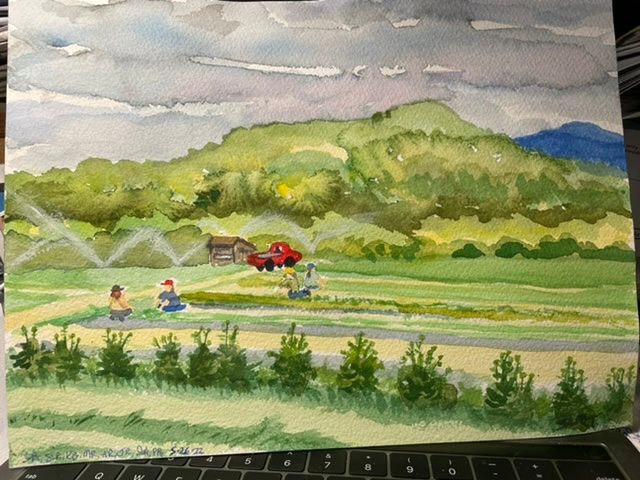 Before the pandemic, they would meet in cafes around the Upper Valley, as well, including Isabell's and Cedar Circle in East Thetford. "There's only so many times you can sketch a half-empty coffee cup and a wrinkled napkin, so we started sketching each other," Susan said. During the pandemic, they started using Zoom, bringing in participants who were isolating or otherwise stuck at home. Susan said they now try to pick painting locations where they can get a good Wifi signal for those still attending virtually. For many of the participants, practicing art has been a refuge.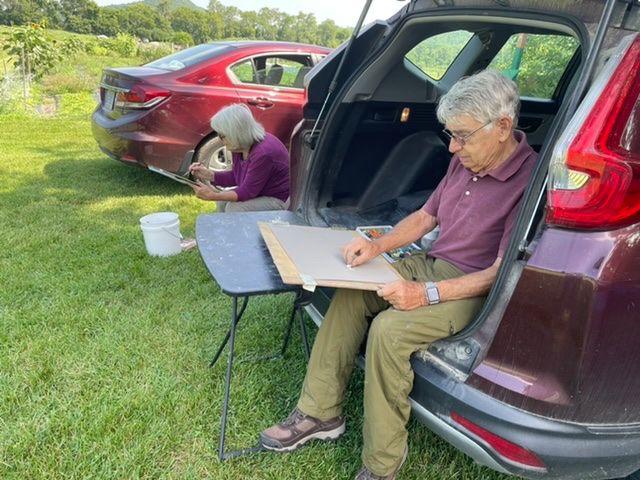 They don't market the group, though individuals do sell their artwork. There's no website or listserv post. Participation is still by word of mouth. However, early on they decided that they needed a name for their group. Susan explained that they wanted something that spoke to the land, to the people who had walked it longest. After much local research, they decided on Odanaksis.
Odanak is a First Nations reserve in Quebec with historic ties to Vermont and the Upper Valley. One such settlement, Odanaksis – which translates to "little village" – was between Post Pond in Lyme and the Connecticut River.
"We used the word Odanaksis before anyone was talking about cultural appropriation. We wanted to raise awareness." Susan said. "Eventually, one of our members advocated using the English translation, 'Little Village.'"
Artwork from the Little Village Artists is on display at Red Clover Cafe in East Thetford through August.