EVENT: Last porch concert of the season on Friday Aug 12th
Summer is racing onward in a flurry of events and entertainments.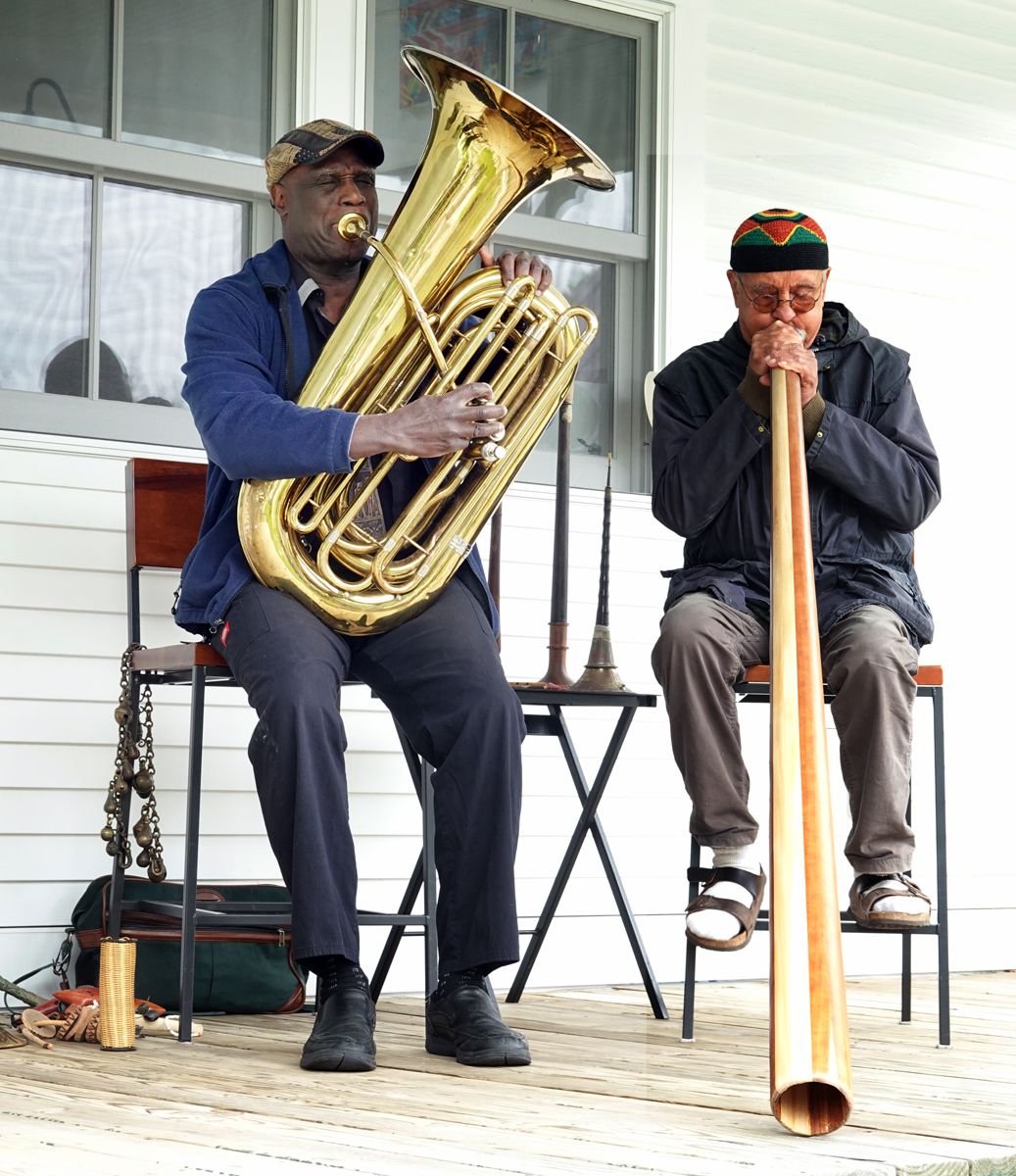 Summer is racing onward in a flurry of events and entertainments.
And so it is time for the August Front Porch Concert, a display of jazz improvisational virtuosity, presided over by Thetford's Bill Cole. The performance will feature members of Bill's Untempered Ensemble — Taylor Ho Bynum on cornet, trumpet, and plastic funnel if we're lucky; Ras Moshe on various flutes, alto and baritone saxophones, and percussion; and Joseph Daley on tuba and baritone horn.
Bill, who is among other things an ethnomusicologist, will perform on non-western, double-reeded wind instruments including the Chinese suona, the Korean hojok and piri, and the Indian nagaswaram and shenai. And last, but not least, the Australian didgeridoo. He may be the only recording artist to exclusively use these instruments in jazz improvisation.
The concert will be at 1:00 pm on Friday August 12th, a break with the usual Sunday tradition. The Untempered Ensemble members are all performing artists, and their busy summer schedules narrowed the date down to Friday.
It will also be the last Porch Concert of the season in Thetford. On September 10th and October 11th, the venue will switch to the green in South Royalton in recognition of the  non-profit organization BALE (Building A Local Economy) who are acting as the fiscal sponsors of this year's Front Porch series.
The performance, at 1590 Tucker Hill Road at 1:00 pm, Friday August 12th, is free and open to the public. Bring a hat, sunscreen, and water. In the event of rain, the performance will be held at the Thetford Hill Congregational Church on Route 113.