Meet Town Clerk and Treasurer Tracy Borst
There are sheep loose on the interstate, any chance you know who they belong to?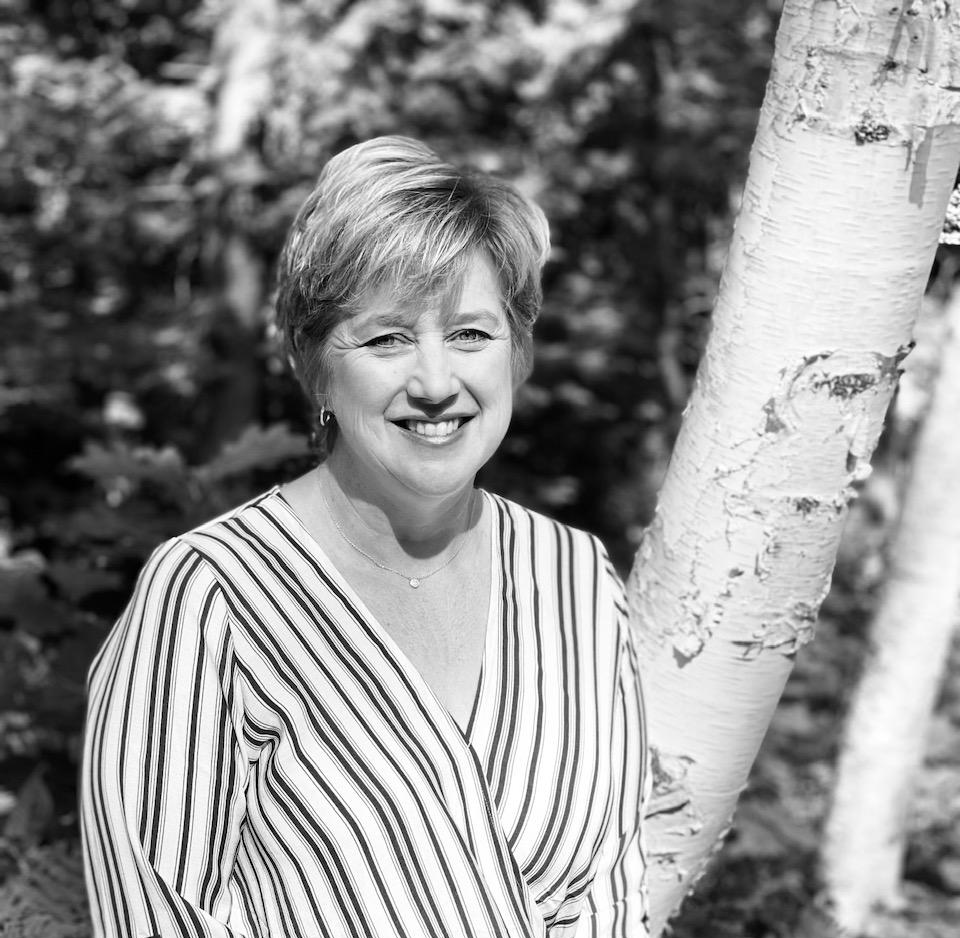 Tracy Borst, Town Clerk since 2003, is one of Thetford's longest-serving employees at eighteen years (second only to Janet Stowell, a Lister who has been with the town for thirty-two years). She has seen many board members come and go, as well as the change of governance from Selectboard to Town Manager.
Tracy is the public communications line for the town. Her job is to serve the townspeople by relaying information, which may come from the Selectboard or any other board or entity. She says she gets all the questions that start with "You probably aren't the right person to ask, but I don't know where else to go."  One of her favorite moments is a call reporting, "There are sheep loose on the interstate, any chance you know who they belong to?" The answer was yes she did! Her wealth of knowledge about the town and its people has come in handy in her position.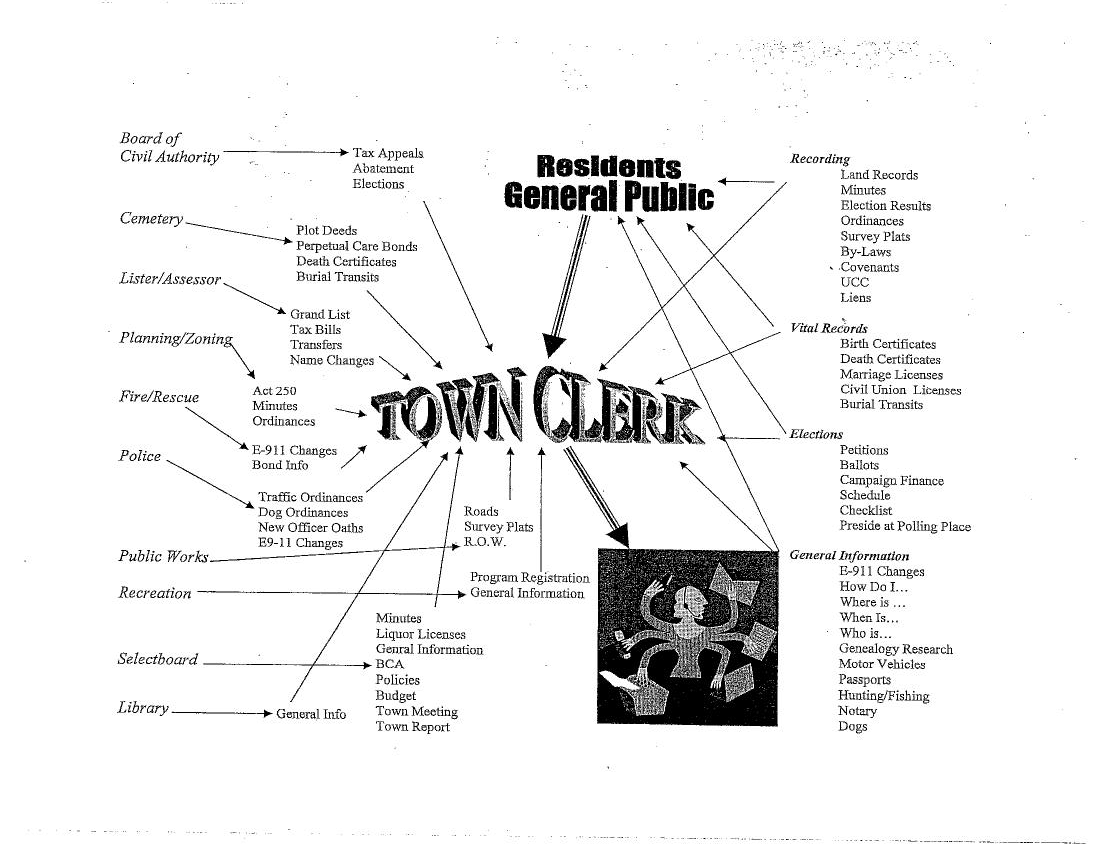 Tracy moved here with her parents when she was in third grade, and her roots run deep here. "I've never thought about how living here shaped my life. Clearly, I must have liked it more than not as I returned here to raise my children!" she says.
Tracy appreciates that the community has been wonderful to her and her family.
Tracy said she watched her parents work hard to get what they had and realized that she needed to work hard to advance herself. She loves to learn, and education is an important part of the job that has allowed her to make connections with other clerks across the state and country.
Tracy says that she originally ran for town clerk when her youngest child was nearing school age. She was mulling over getting back into the workforce when a friend suggested that she run for the clerk's position, as the then Clerk Roberta Howard was retiring. It sounded perfect for her as it was a part-time job with benefits. She didn't realize it would become a full-time job and a fulfilling career.
When Tracy started as Town Clerk she realized that she needed to start getting educated on doing the job. Georgette Wolf Ludwig, Fairlee's Town Clerk, has supported her in this journey from day one. Georgette influenced her in getting the right education through the Board of the Vermont Municipal Clerk and Treasurer Association (VMTCA). Tracy obtained CMC (Certified Municipal Clerk) status in 2004. She's served on the executive board of VMTCA, chaired the education committee, and will be sworn in as president of the organization this September.
Tracy received her Master Municipal Clerk (MMC) certification in 2020, the highest level of certification. The program, which is run by the International Institute of Municipal Clerks (IIMC), has stringent requirements. It encompasses years of courses and contributions to the clerk profession. Tracy currently chairs the New England Municipal Clerk's Institute, a position that has been extended because of the pandemic. She continues her education, as the clerk's job changes every year.
Three years ago she was appointed Town Treasurer to complete the term when Jill Graff retired. Tracy says the Treasurer position is a whole new ballgame, but she enjoyed learning the ins and outs of the position. She says her days are more intense, and she credits Kristie, the Assistant Treasurer, and Martie, the Assistant Clerk, with helping make the job run smoothly.
Tracy is about to be certified as a Vermont Treasurer. The certification is done by VMCTA after a treasurer has been in office for three years and meets the education and service requirements. This initial certification entails taking four mandatory courses. VCMTA also has an advanced certification for treasurer that requires four more levels and sixty points of education, which she intends to complete.  
Tracy said it took her years to feel comfortable in the clerk's job because of all the moving parts. The toughest part of her career so far has been during the Covid pandemic and the 2020 elections. The second toughest thing is dealing with the transitions that come with the change in personnel when new members are elected to the Selectboard. She said the alternating busy times of the clerk and treasurer work make balancing the two positions possible.