Lyme Health and Wellness Fair, and the bridge that connects us
Vaccines available to Vermont and New Hampshire residents.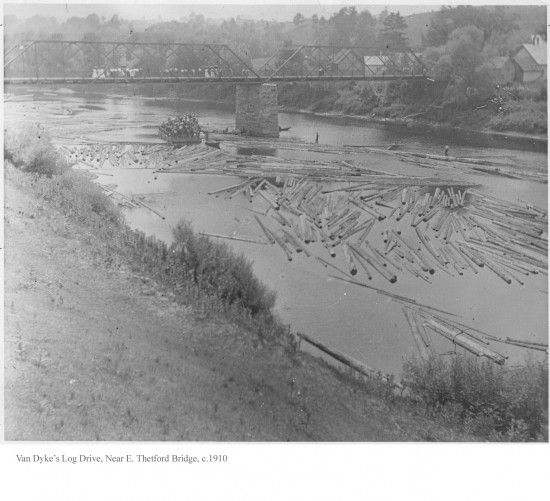 As already reported, the Lyme/East Thetford bridge will be closed for rehabilitation in the summer of 2022 and 2023. The closure will make it difficult for Lyme residents to reach Thetford and the Interstate, and for Thetford residents to reach Route 10. It will also make it difficult for residents of both towns to comingle at events such as the Lyme Health and Wellness Fair on the Lyme Common this Saturday, September 25th, from 9 a.m.-1 p.m.
Some see an opportuniy, however. The Lyme Heritage Commission will have a table at the fair where they'll be looking to gather momentum around their belief that the revamped bridge, which has been placed on the National Register of Historic Places, should include safe space for cyclists and pedestrians. They are hoping to gather input that includes Thetford residents'.
As reported, "In general, on a bridge rehabilitation project, we would not add pedestrian/bicycle facilities (such as a sidewalk), unless there is width on the bridge to do so and they connect into facilities on the approach roadway." Since, in this case, the approach roadway includes roads in both Lyme and Thetford, some element of communication between the two communities seems critical. Adair Mulligan, Heritage Commission member, wrote over email, "We REALLY want to have Thetford people chime in. It's as much their bridge as Lyme's in function, if not by boundary definition."
The fair invites you to:
Visit and learn about food as love, life planning, parish and community nursing, emergency preparedness, mental health support and resources, Reiki and yoga practices, healthy farms, end of life services, library resources and information, volunteer opportunities, safe gathering, and more

Join in a class (a wide range of yoga, healthy movement, and more), preparedness education, peer support, drawing, and other fun things.
The Fair is being hosted by Community Care of Lyme, which promotes well-being in the community with information, programs, and services, much like Thetford's Elder Network (although the latter focuses on older residents) and the Thetford Community Nurse.
The Heritage Commission will also be gathering feedback into the afternoon, as the fair transitions into Lyme Fest (3:30 p.m.-6:30 p.m.) featuring live music and karaoke.
I know, it's not Thetford, but there is a bridge that connects us.
---
COVID-19 vaccinations available at the Lyme Health and Wellness Fair:
• Thetford residents are eligible, 9 a.m. until noon.
• All COVID vaccines (J&J, Pfizer and Moderna) will be available for age-appropriate recipients (Pfizer for 12-16 y.o.'s).
• First doses of Moderna or Pfizer given Saturday will be referred to DHMC or local pharmacies for completion of series, i.e. for second dose.
• Third doses are available on Saturday if you are immunocompromised — that is, are in active treatment for cancer or on an immune-suppressant medication. (This was approved back at the end of July.)
• Booster vaccines for other groups will not be available, as there is no formal approval yet.
• Vaccines for children 5-11 y.o. will not be available, since this is just starting the approval process through the FDA.
---
Photo credit: Lyme Historians