Lyme/East Thetford bridge closed in 2022/23
Bridge closed: April 1, 2022 to November 4, 2022 and April 1, 2023 to June 30, 2023.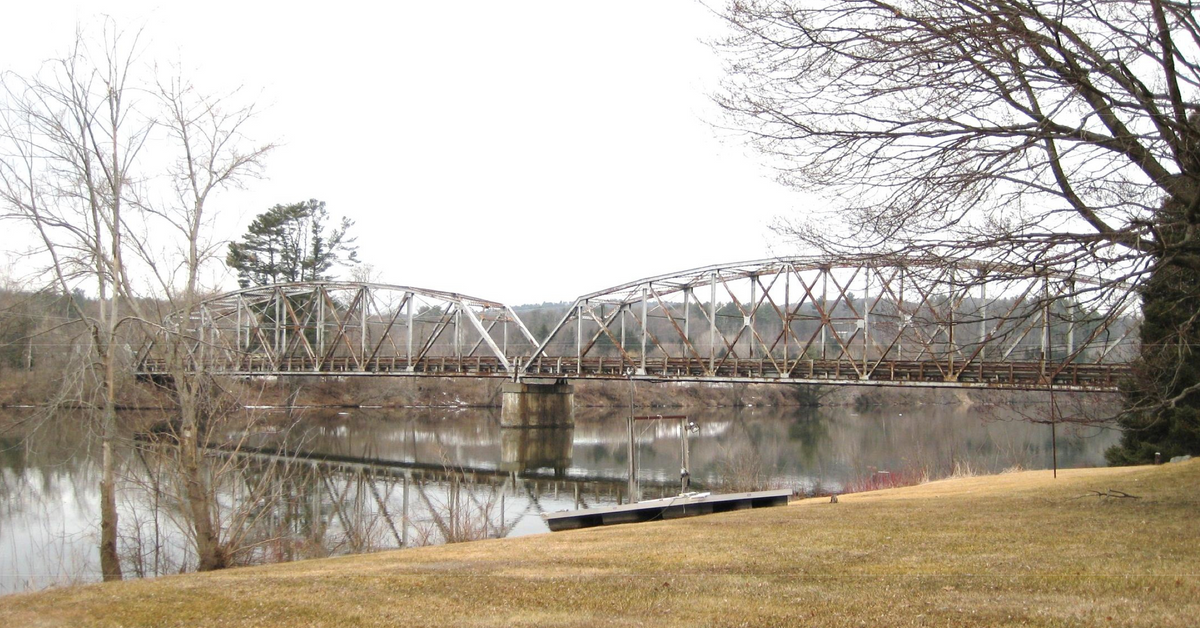 The New Hampshire Department of Transportation (NHDOT) is preparing an extensive rehabilitation of the Lyme/East Thetford bridge.  A public informational meeting with opportunity for public comment was held in Lyme, NH, on July 25th, 2014, and again a year later on October 22nd, 2015 in Thetford.
The bridge, built in 1937, currently has a posted weight limit of 15 tons. After the rehabilitation, NHDOT anticipates the bridge will have sufficient capacity to carry legal loads and that the weight limit can be removed. The work includes rehabilitation of the concrete abutments and pier; replacement of the concrete deck, expansion joints, curbs and bridge rail; replacement of select steel floor support members; cleaning and painting of the structural steel (including environmental protection); and reconstruction of a short section of roadway at each approach to the bridge.
In a recent letter to the Town, NHDOT said that they "recognize that closure of this bridge creates a hardship for residents of both States, and has therefore set the project schedule to minimize disruption to the travelling public as much as possible by limiting bridge closures to the following periods: April 1, 2022 to November 4, 2022 and April 1, 2023 to June 30, 2023." The bridge will remain open during the 2022/23 winter season.
Delays to the start of the project were caused by design challenges related to the rehabilitation of the pier. "After extensive consideration, it has been decided to retain the pier, which will receive repairs above the waterline and be encased in a reinforced concrete 'jacket' below." Another delay was caused by challenges related to NHDOT acquiring temporary access to the Connecticut River from abutting landowners. They were ultimately able to negotiate an agreement with a Lyme property owner.
When asked about pedestrian and cyclist access, Jennifer Reczek, Bridge Consultant Design Chief for NHDOT, wrote in an email that: "As the project will be rehabilitating this historic bridge, the available roadway width is limited by the constraints of the structure.  The bridge deck will be replaced in its existing configuration at 21-feet between curbs, as there is not space to widen it.  In general, on a bridge rehabilitation project, we would not add pedestrian/bicycle facilities (such as a sidewalk), unless there is width on the bridge to do so and they connect into facilities on the approach roadway."
This project is scheduled to advertise on September 14, 2021, with bids opening on October 14, 2021.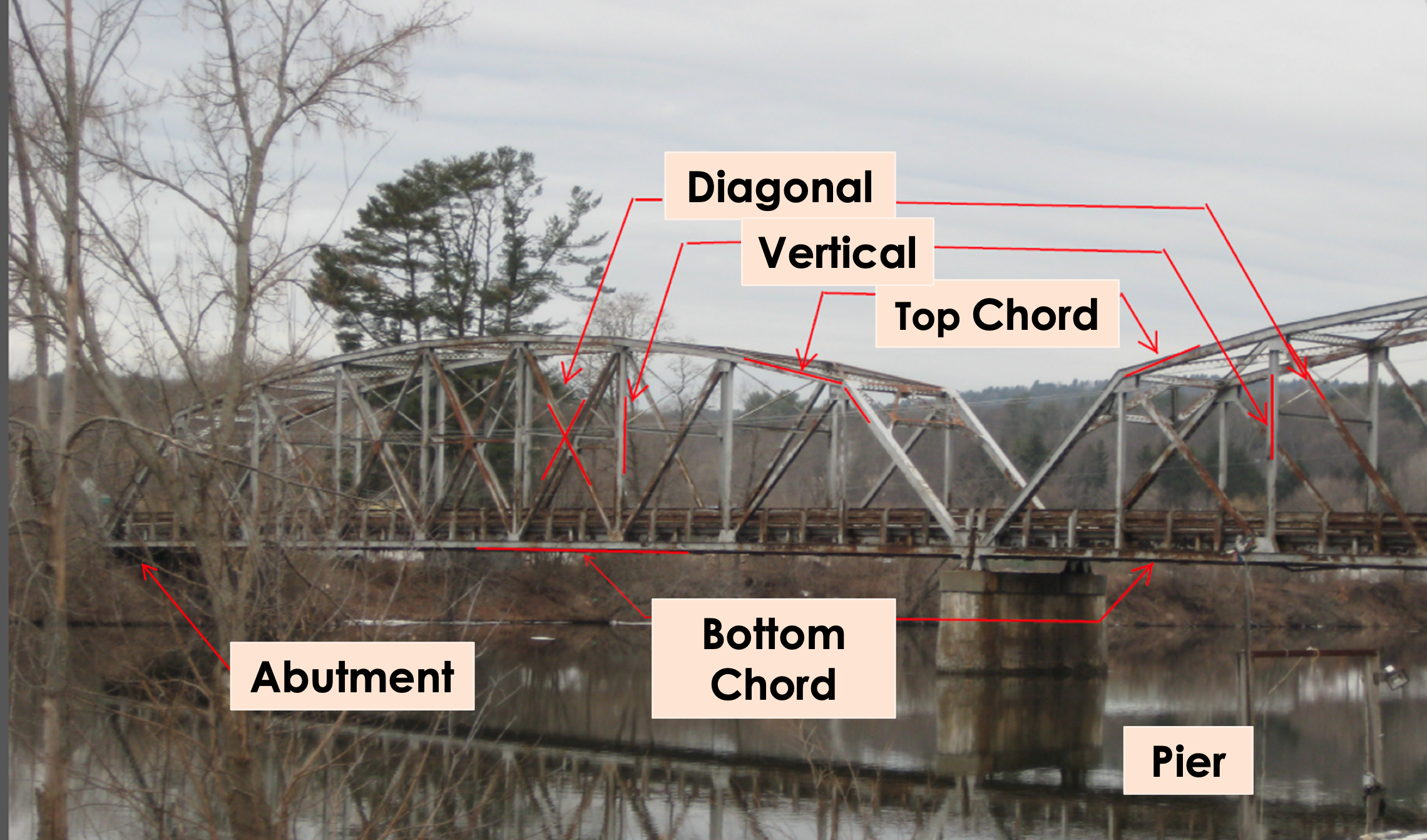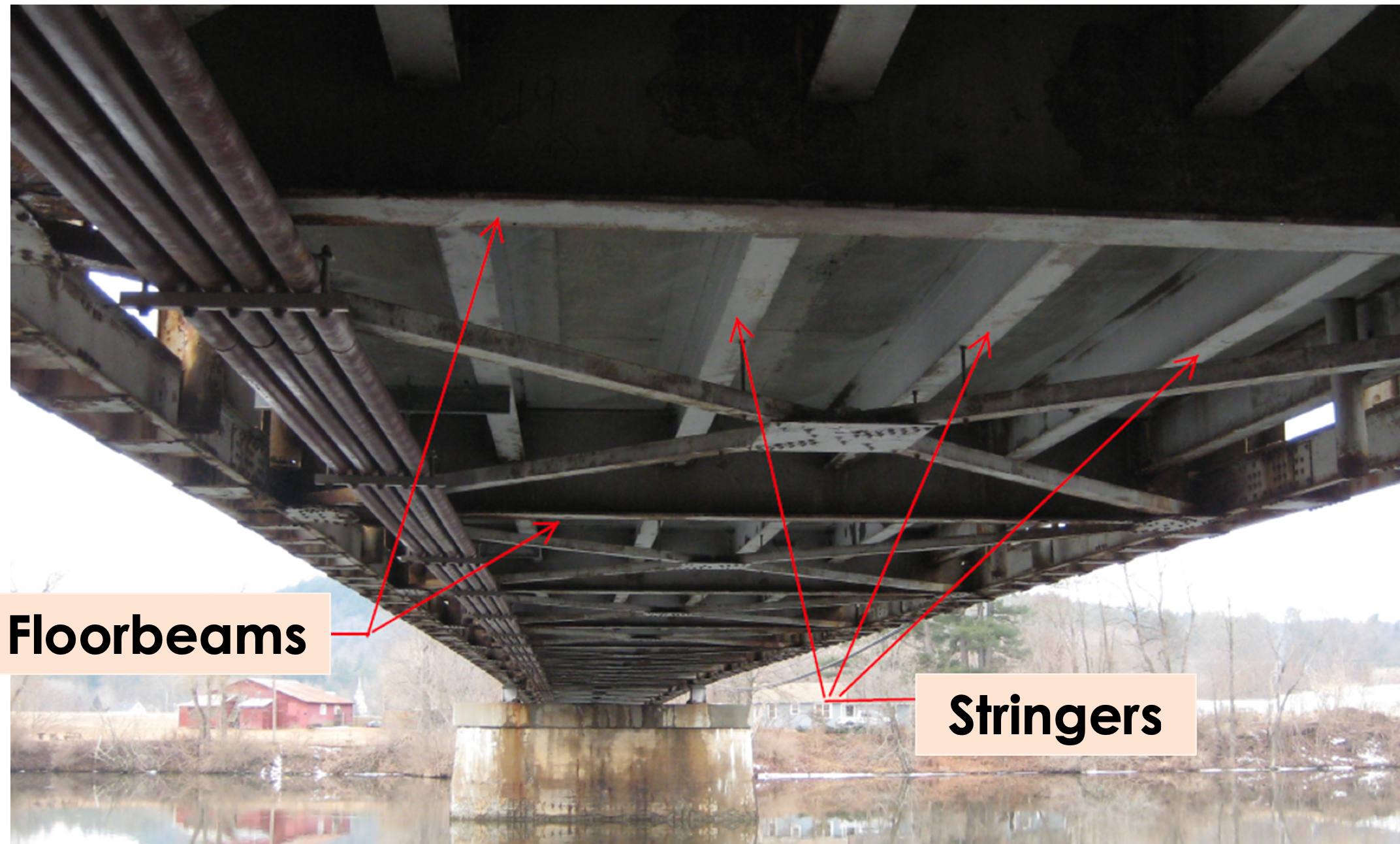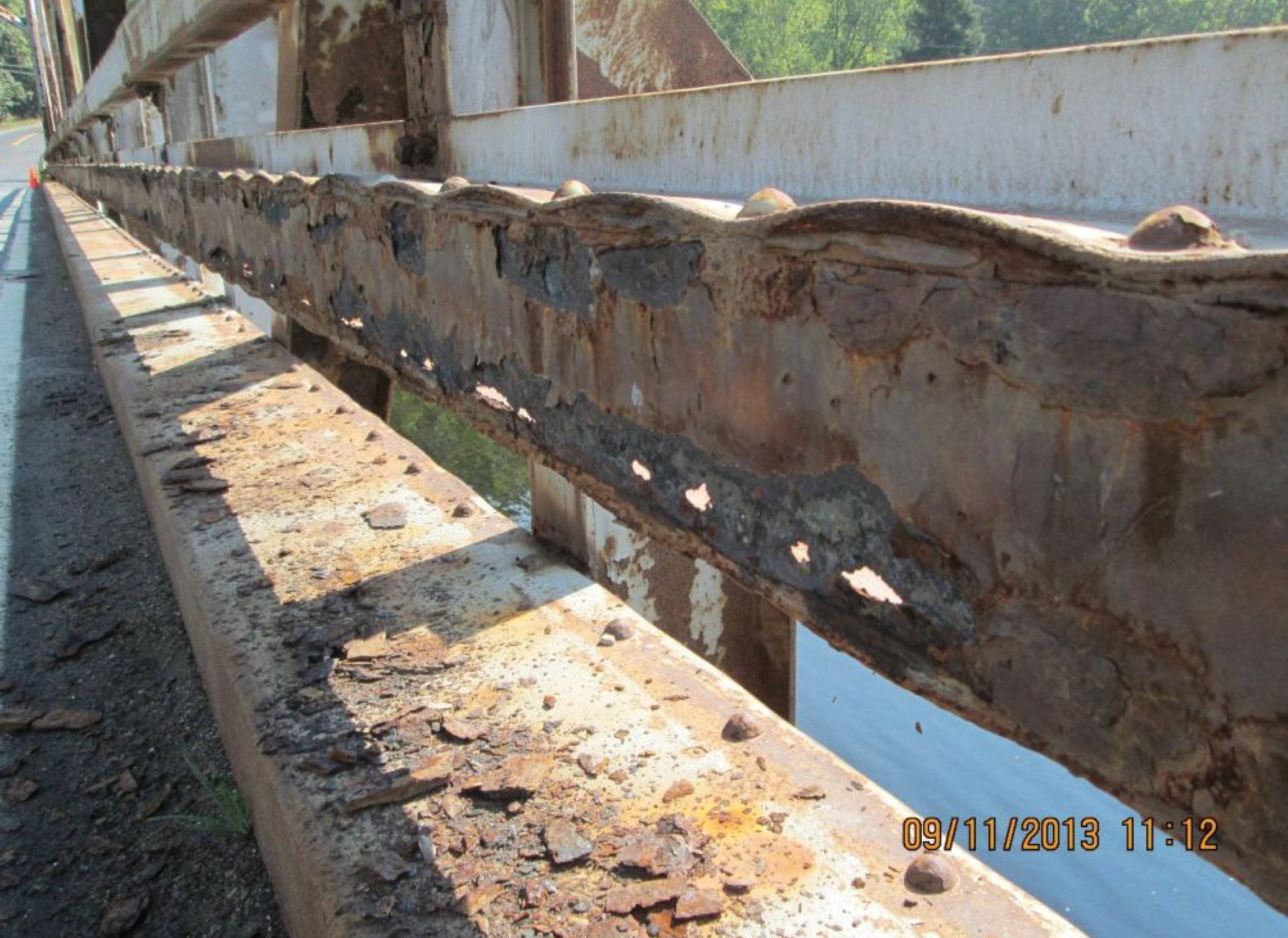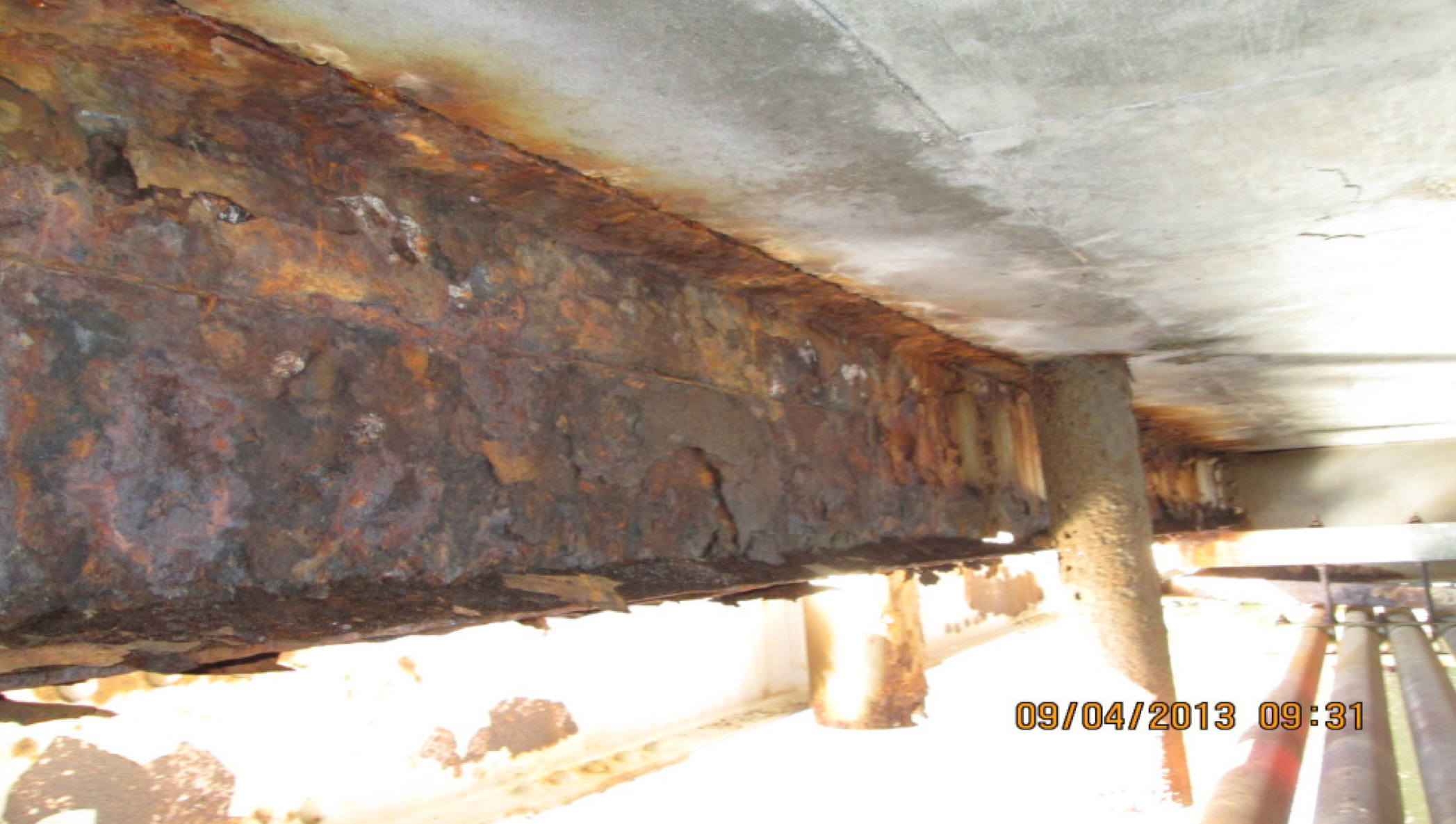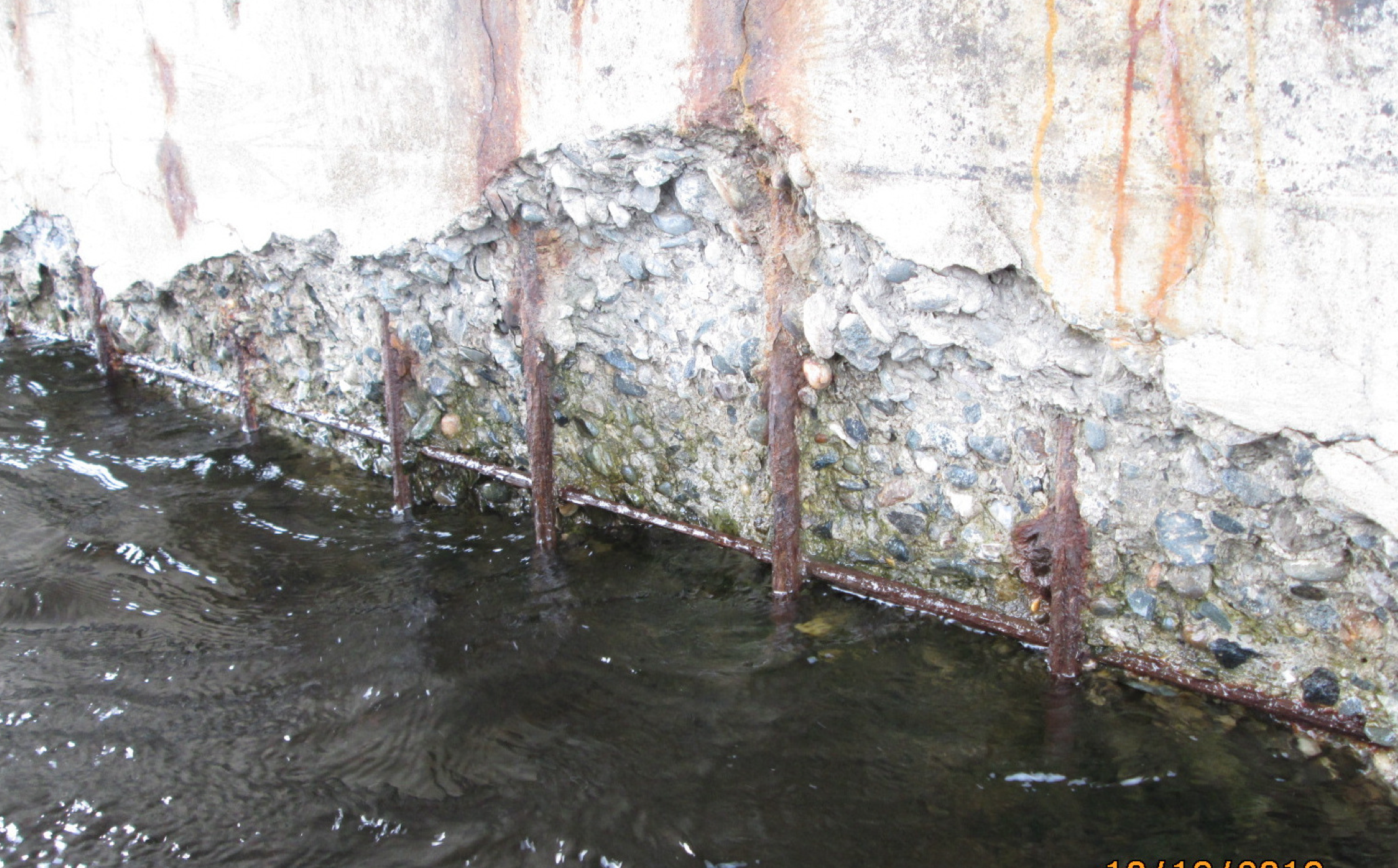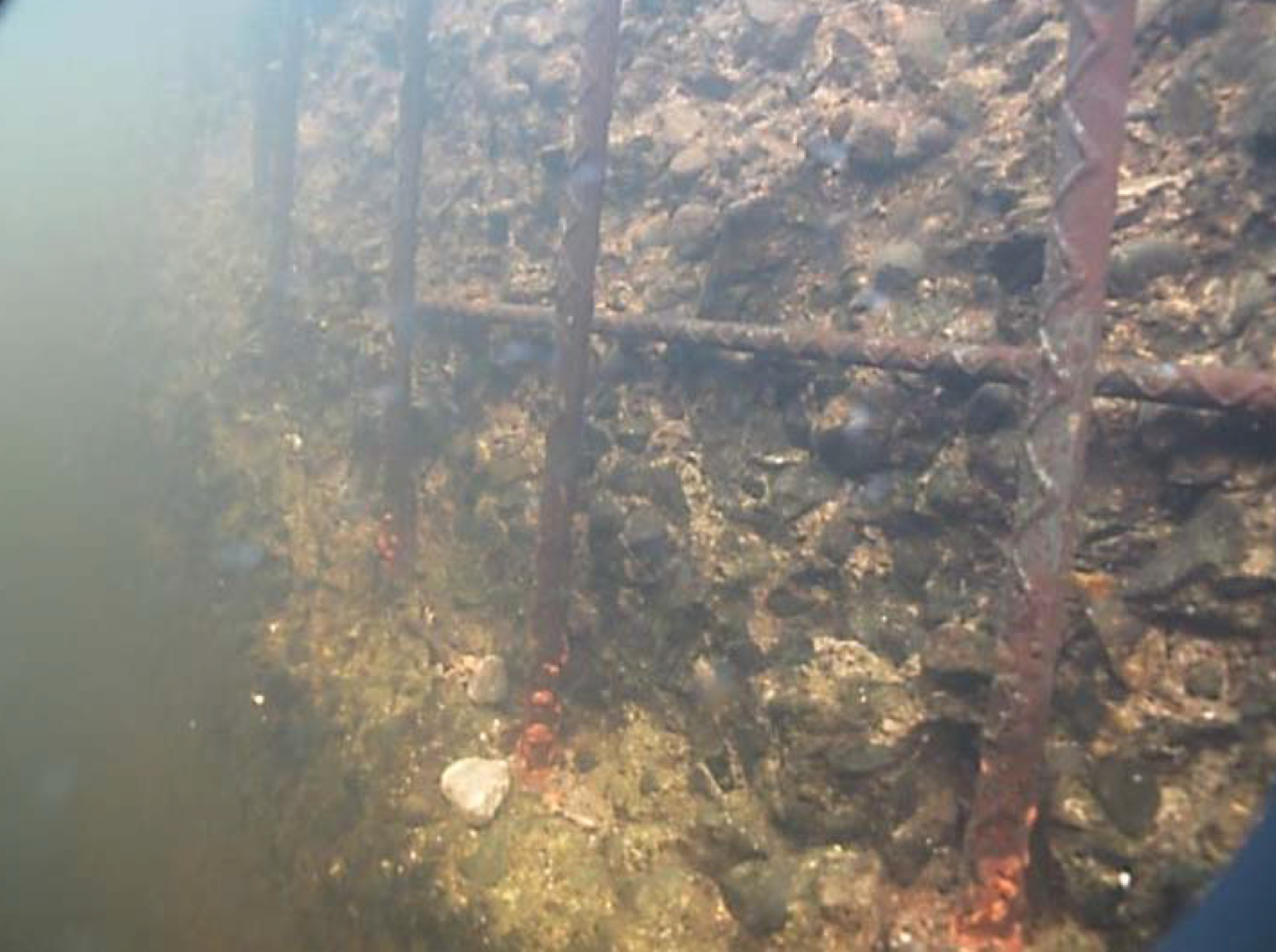 Photos taken from the 2014/15 public presentation.