Laughter, love and tears at Brian Boland's memorial gathering
There is no life or death, it all exists on one continuum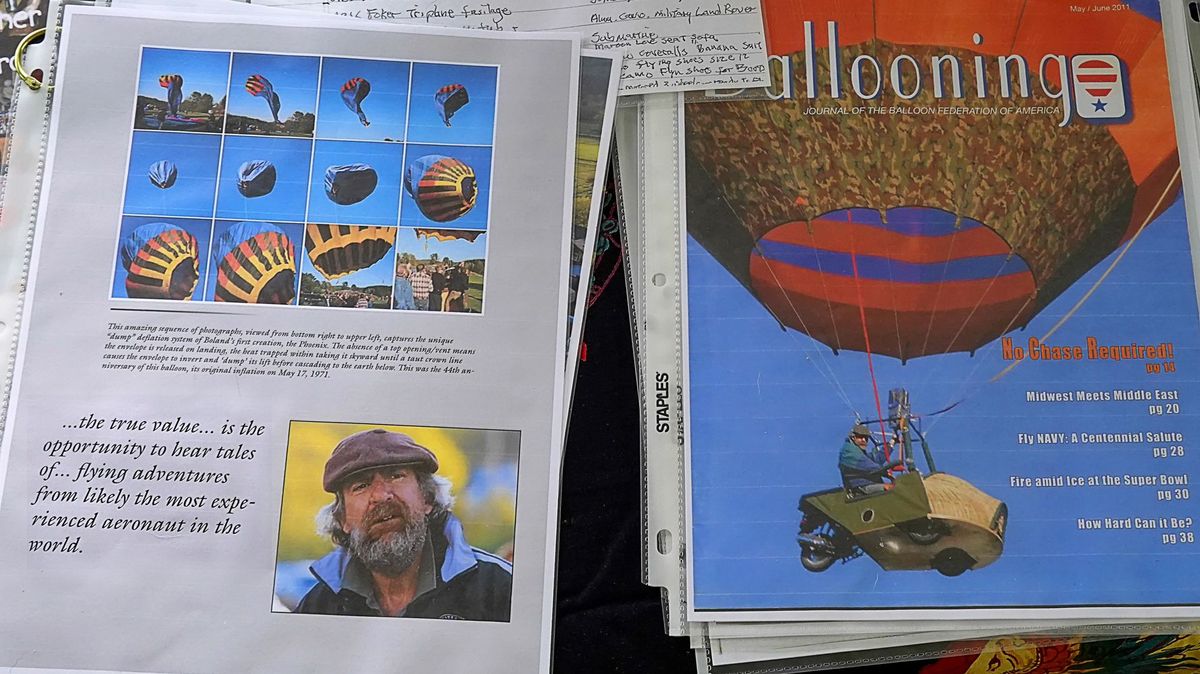 Ignoring threatening skies, a crowd of about 200 people gathered at the Post Mills Airport on Sunday to pay tribute to Brian Boland, one of the world's great aeronauts and hot air balloon legends. Homes and fences around the airport flew red balloons in his honor.
Dr Tina Foster, Brian's longtime partner, welcomed the assembly of friends and neighbors with tears and smiles.  Some had traveled from afar, while many were from Post Mills and the community around Lake Fairlee. In keeping with the spirit of Brian there was no plan or formal script to the proceedings. People just stepped up to the microphone and spoke, some from notes, most ad lib, and all from the heart.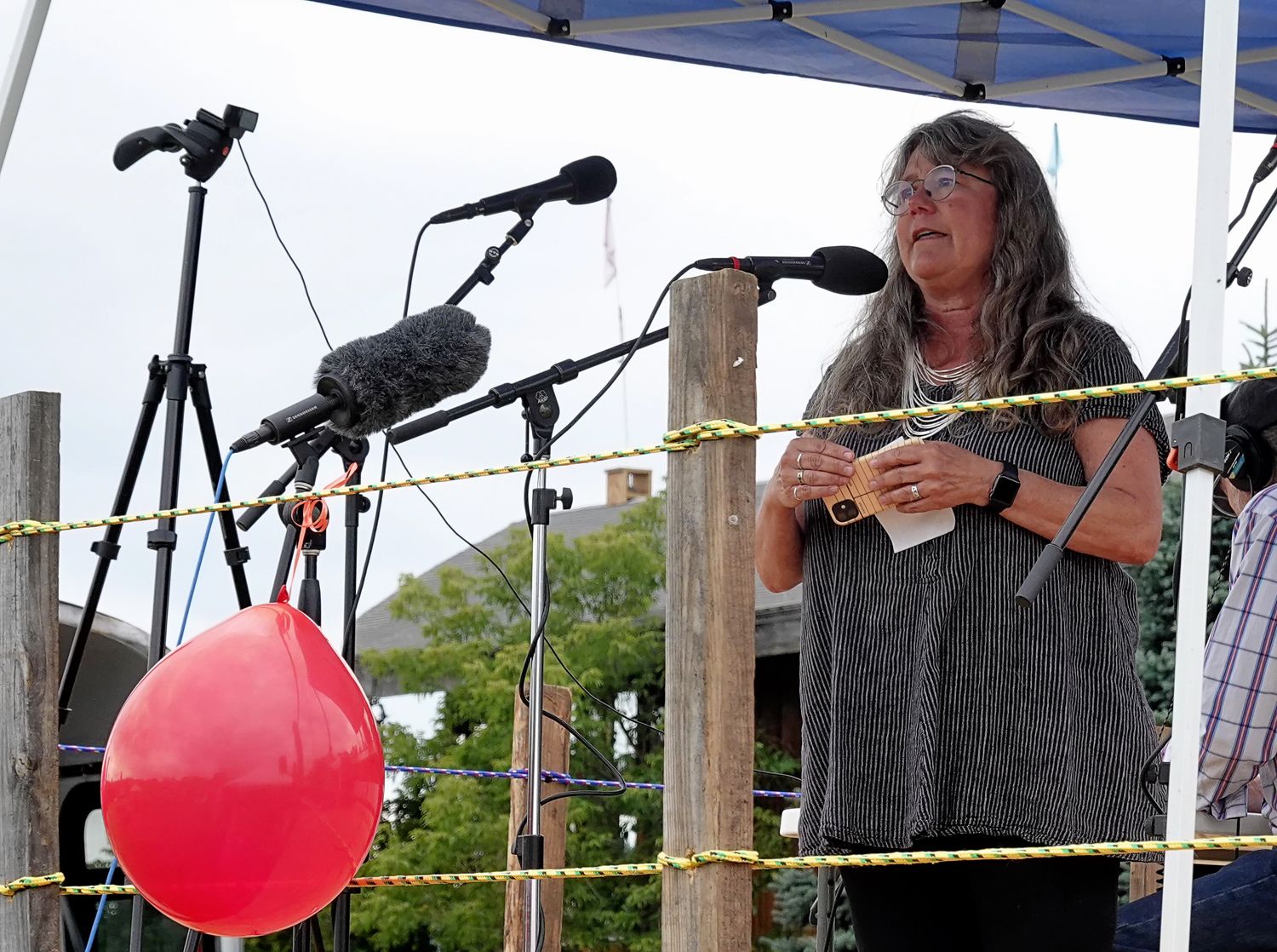 And there was plenty to speak about. People on the lake missed seeing Brian on his morning rounds in a miniature steam boat, or with Tina in their double kayak, Tina knitting as Brian bellowed greetings to people on docks. To another resident his balloon overhead was her "alarm clock" and a sign of good weather. Brian would shout down comments like "About time you got a new roof" or "Love the flowers you planted." Brian's generosity touched many. Neighbors and residents, like the woman mentioned and the son of the man who built Brian's museum, were treated to free balloon rides. One neighbor was out mowing his lawn when Brian touched down and insisted that the man jump in at once, leaving the abandoned mower running and his wife mystified at his sudden disappearance.
Brian loved a practical joke. He once rode in a wheelchair suspended from a balloon and chose to land near a family enjoying a picnic. The family watched in horror as the deflating balloon dragged the wheelchair towards the nearby lake, and rushed to the rescue.  "Are you all right?" they asked this apparently disabled man. "Yes" replied Brian…" but I feel weird…. my legs …. now they have some feeling…"  and to everyone's astonishment he stood up and walked away, with a feigned wobble.
Brian flew year-round. A winter story told of Brian flying down the center of the frozen Connecticut River. Such was his mastery of ballooning that he could hover above the snow-encrusted ice long enough to stamp it with the imprint of a foot, using a shape on the end of a pole. He playfully left a trail of footprints along the middle of the ice for others to wonder at.
In another story of aeronautic skills Brian gave his builder's son a ride home to Pero Hill. They were in flight, but blown to the North in the wrong direction. Brian looked East toward a cow pasture on Pero Hill, called out "Land Ho!" and held a wetted finger to the wind. He brought the balloon down, then back up, then down again to about 700 ft and repeated this maneuver several times till he found a layer of air moving in the right direction. The balloon back-tracked and they landed in exactly the field he had chosen.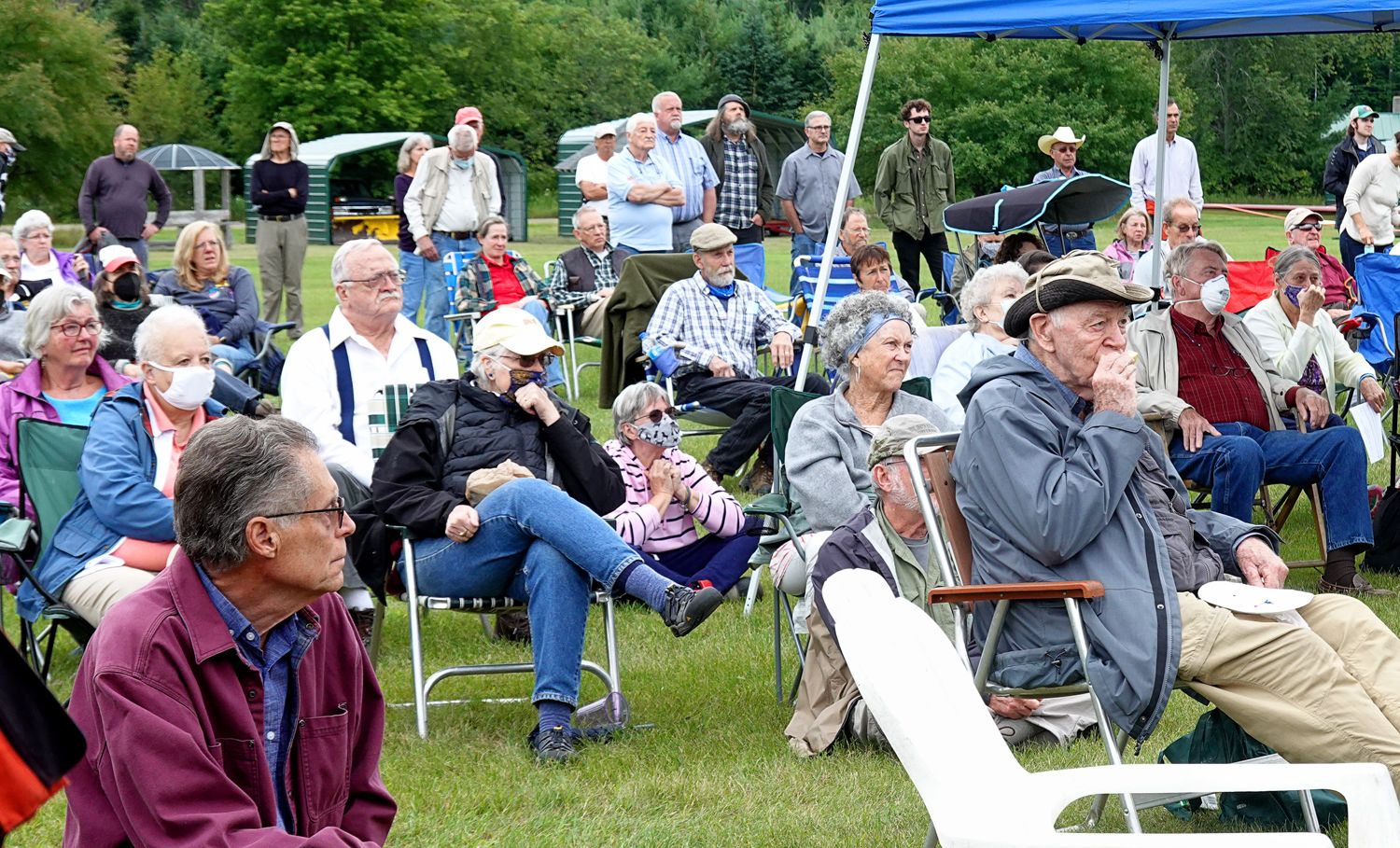 Many people referred to the magic that Brian brought to their lives. It was surely a magic moment when he happened to land in a field where a woman was celebrating her eightieth birthday. Soon Brian was transporting her aloft. To this unexpected gift from a stranger she exclaimed "You have made my dreams come true!"
Brian will always be remembered as one who brought much joy to the lives of others with his colorful, playful and larger-than-life presence. He was beloved in Thetford and worldwide. But as Manohar Grewal observed, there is no life or death, it all exists on one continuum. The Soul is immortal and Brian has not left this place called Post Mills, to which he was so dearly attached.
Photo credit: Li Shen