Latham Library is slowly re-opening to in-person use
In-person use by appointment, but curbside service will continue at both Latham and Peabody library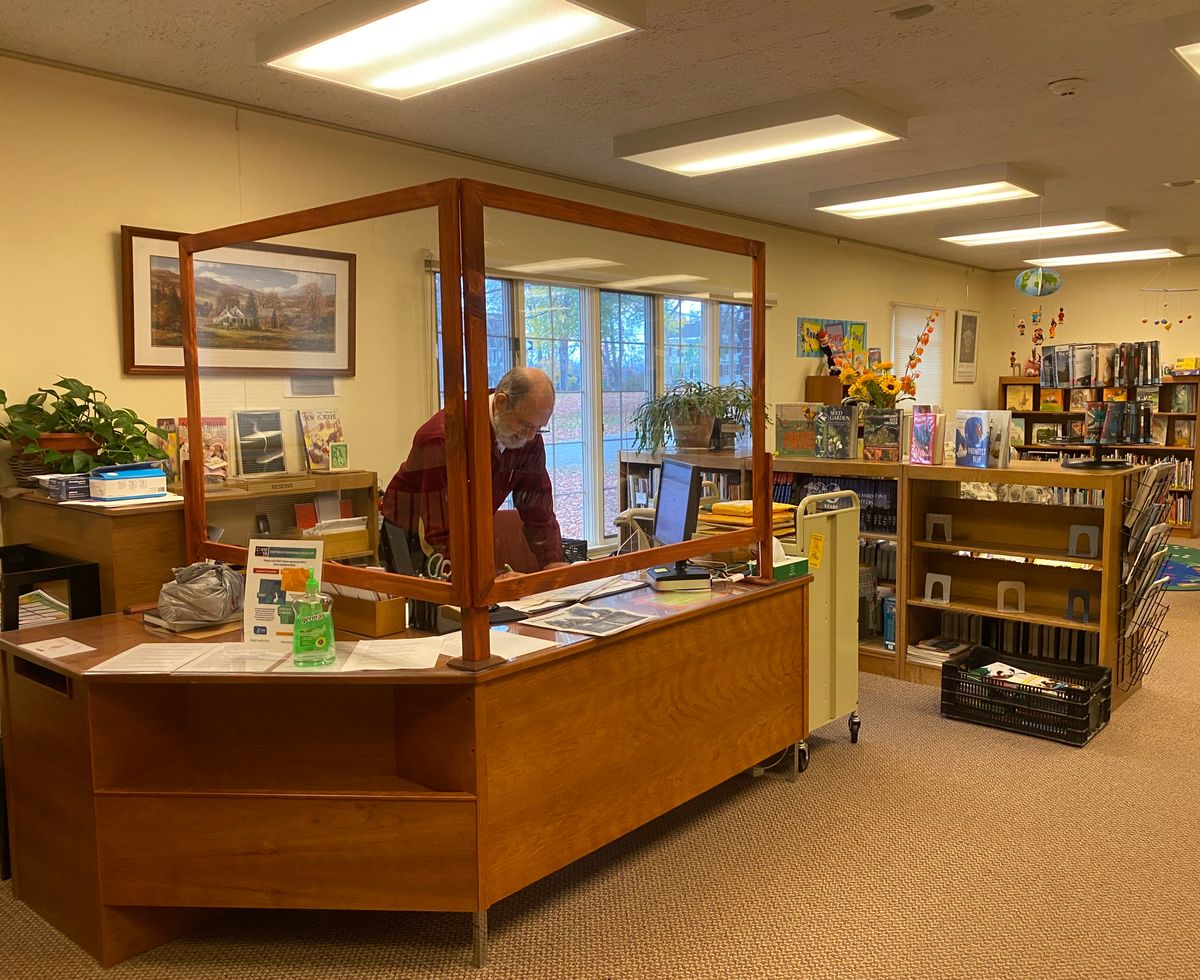 Latham and Peabody Library closed in March of 2020 due to the COVID-19 pandemic but both quickly initiated a new curbside service that allowed patrons to review the library catalog online and email or call in their check-out request. The request would be placed in the dropbox on the front porch of Latham Library.
Both Latham and Peabody libaries also offered Kanopy to patrons as a shared service through the Thetford libraries website. Kanopy partners with public libraries and universities "to bring you an ad-free experience that can be enjoyed on your TV, mobile phone, tablets and online."
Kanopy is the best video streaming service for quality, thoughtful entertainment. Find movies, documentaries, foreign films, classic cinema, independent films and educational videos that inspire, enrich and entertain.
In March of 2021 – a year later – total book check-outs are down by 36%, but audio books are up 130%. The number of movies streamed on Kanopy has increased 217% since last October. Use of other digital resources and virtual programs, such as reading discussion groups for all ages and family entertainment with Open Mic nights, have also increased during the pandemic.
Both libraries continued to offer wireless internet access outside each building, and Latham expanded its coverage beyond its parking lot. Patrons can now pick up the library's wireless signal from the Thetford Hill Green and the lawn behind the library.
---
As part of a slow re-opening to in-person use, Latham is now offering inside access to the library by appointment. According to their announcement, "Appointments are for book browsing/check-out, use of the library's wireless network, computers, or copier. Social distancing and masks are required. Up to five members of the same family will be allowed at one time."
The option to use library servies by appointment began on May 3rd, and as of May 1st, two people had scheduled appointments, according to librarian Peter Blodgett.
Blodgett says the Trustees hope to return to normal operations soon, "after insuring that volunteers and staff are protected with adequate ventilation and distancing requirements."
"Hopefully the libraries will be going back to normal," Blodgett wrote. However, "There may remain limits to the number of people allowed in the library at one time."
According to Hedi Parafina, a Trustee of Latham Library, progress has already been made: the library has made "physical changes and practices to accomodate safety issues." In addition, both Blodgget and Emily Zollo, children's librarian, have both taken certifications for COVID-19 safety.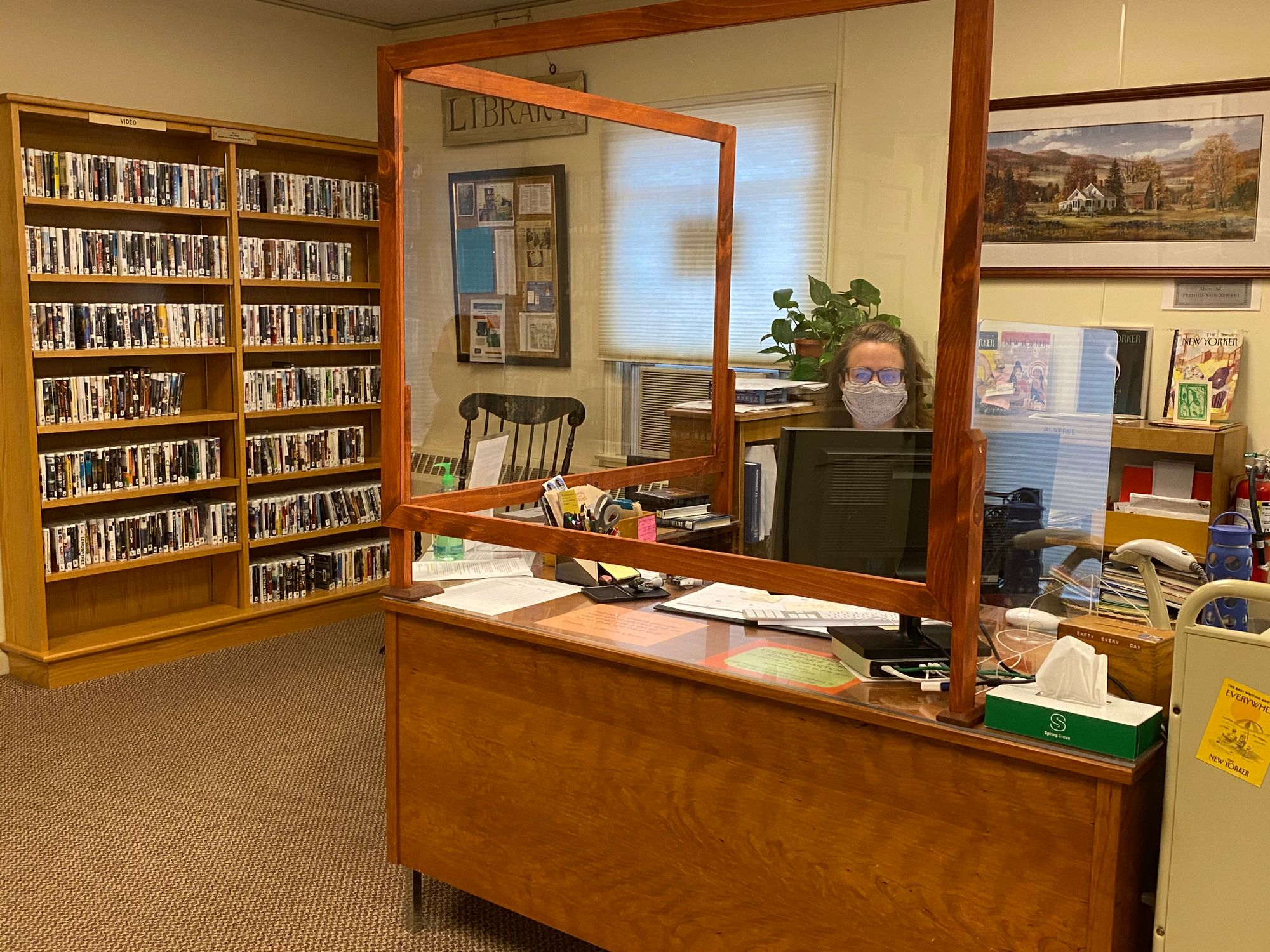 For those who are interested, curbside service will continue at both Latham and Peabody library, even after normal in-person operations have resumed.
Appointments are available on afternoons Monday through Thursday, Wednesday mornings, Monday and Thursday evenings, and Saturdays from 10:00-1:00.
---
Historical fun fact: Peabody Library was built in 1867 and is the oldest active library building in the state federation of public libraries. It was added to the National Register of Historic Places in 1984.