For whom the bell tolls in North Thetford
It tolls for thee.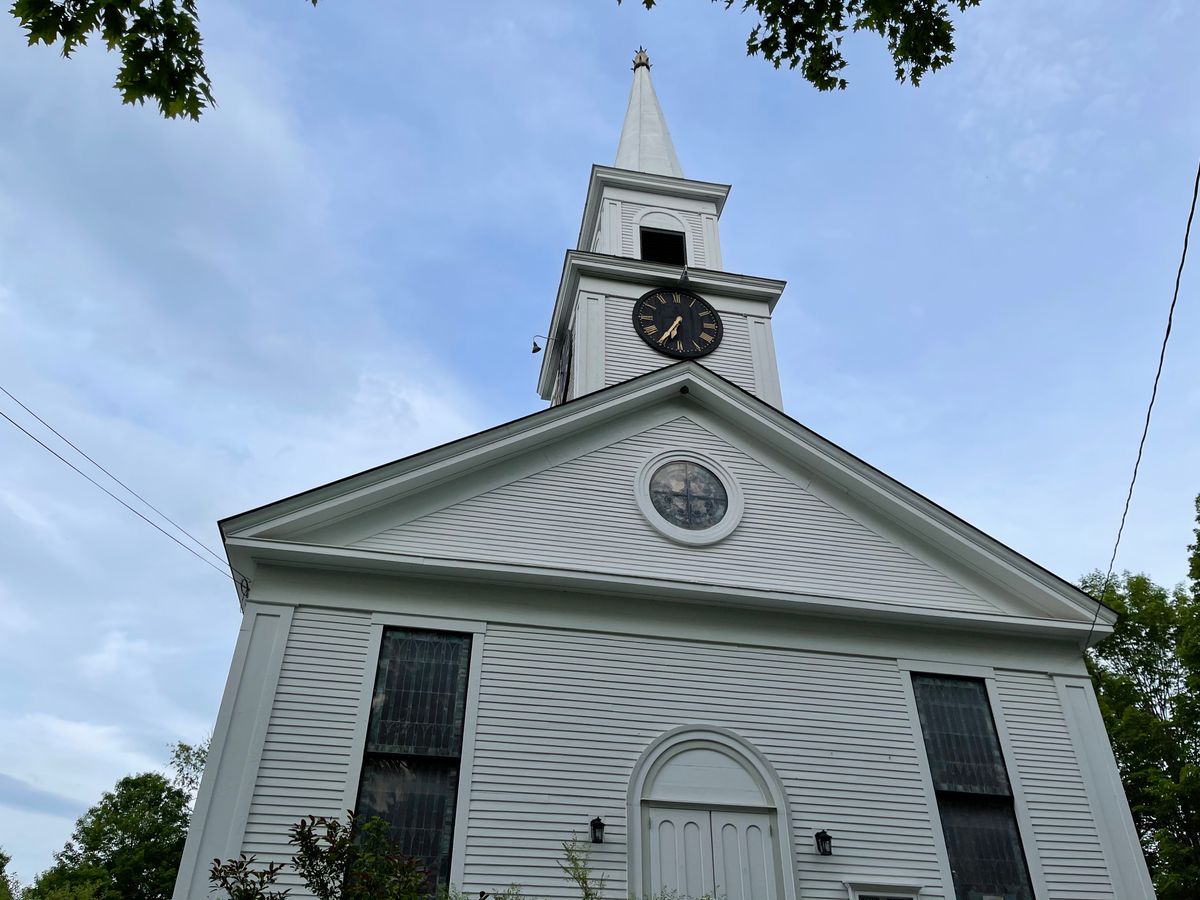 On May 30th, 2021, Mike Kiess, on behalf of the United Church of Thetford, wrote, "We are making great progress together in our response to the COVID pandemic. Still, there are many people who are sick, dying, and at risk in our country and around the world. And there are many people caring for them. We ring the North Thetford church bell at 7 p.m. each evening to support all of us as we do our part. We welcome you to pause for a moment when you hear the bell, and to feel encouraged and supported in this long challenge."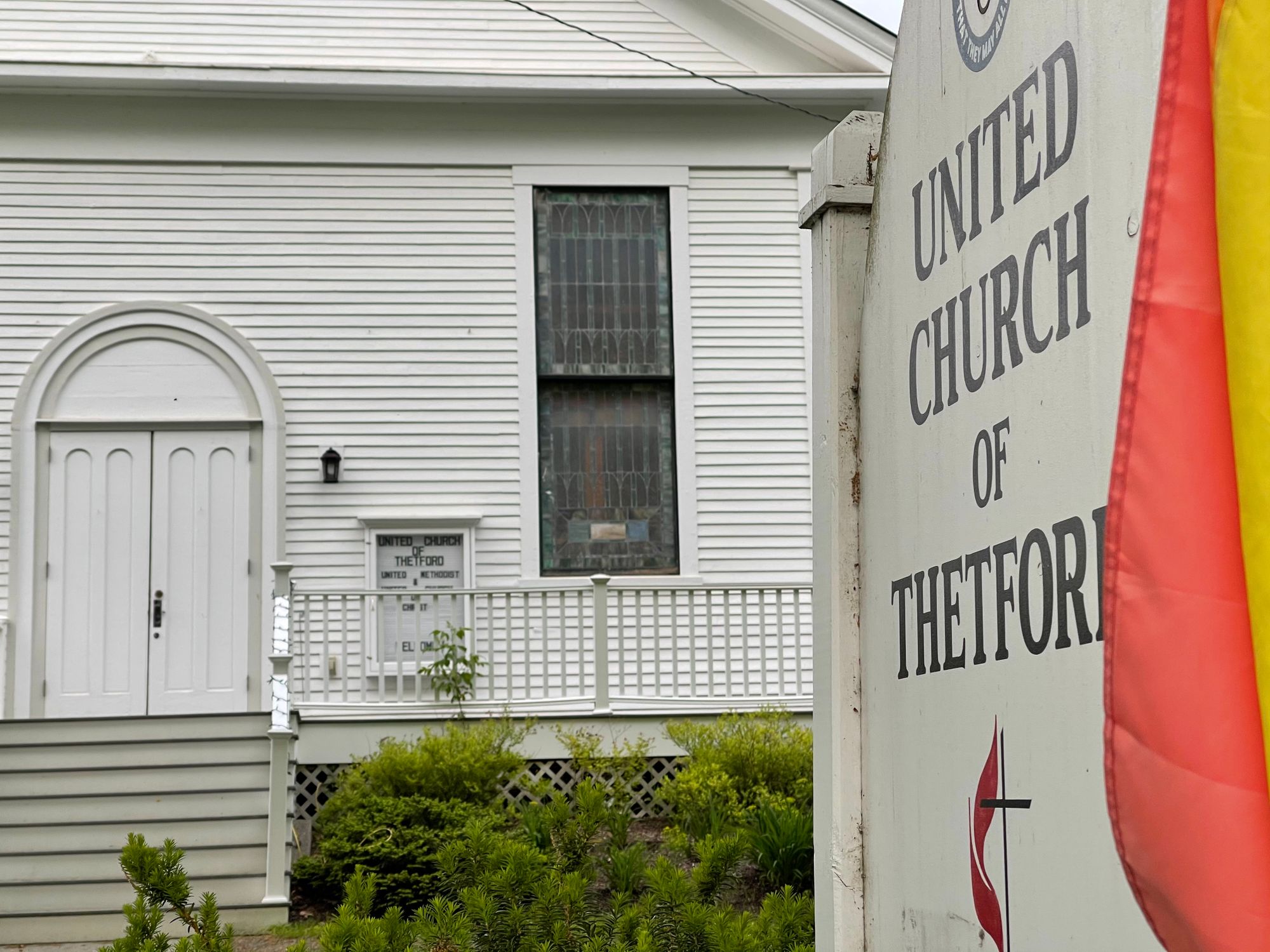 Mike posted the message 405 days after he first announced that the North Thetford church would be joining in a growing movement which, at least in North Thetford, was inspired by a Daybreak article that reported New Yorkers cheering, clapping, ringing bells, and creating a general hullabaloo each evening at 7 p.m. as they faced isolation in the city: "We yell and clap along with everyone. Nice to hear loud New Yorkers letting go. Otherwise the only sounds outside are sirens and birds."
In the now 408 days since the bell ringing started in North Thetford, at least a dozen different volunteers have taken a turn climbing up into the balcony above the sanctuary and pulling the rope that connects to the bell in the steeple above.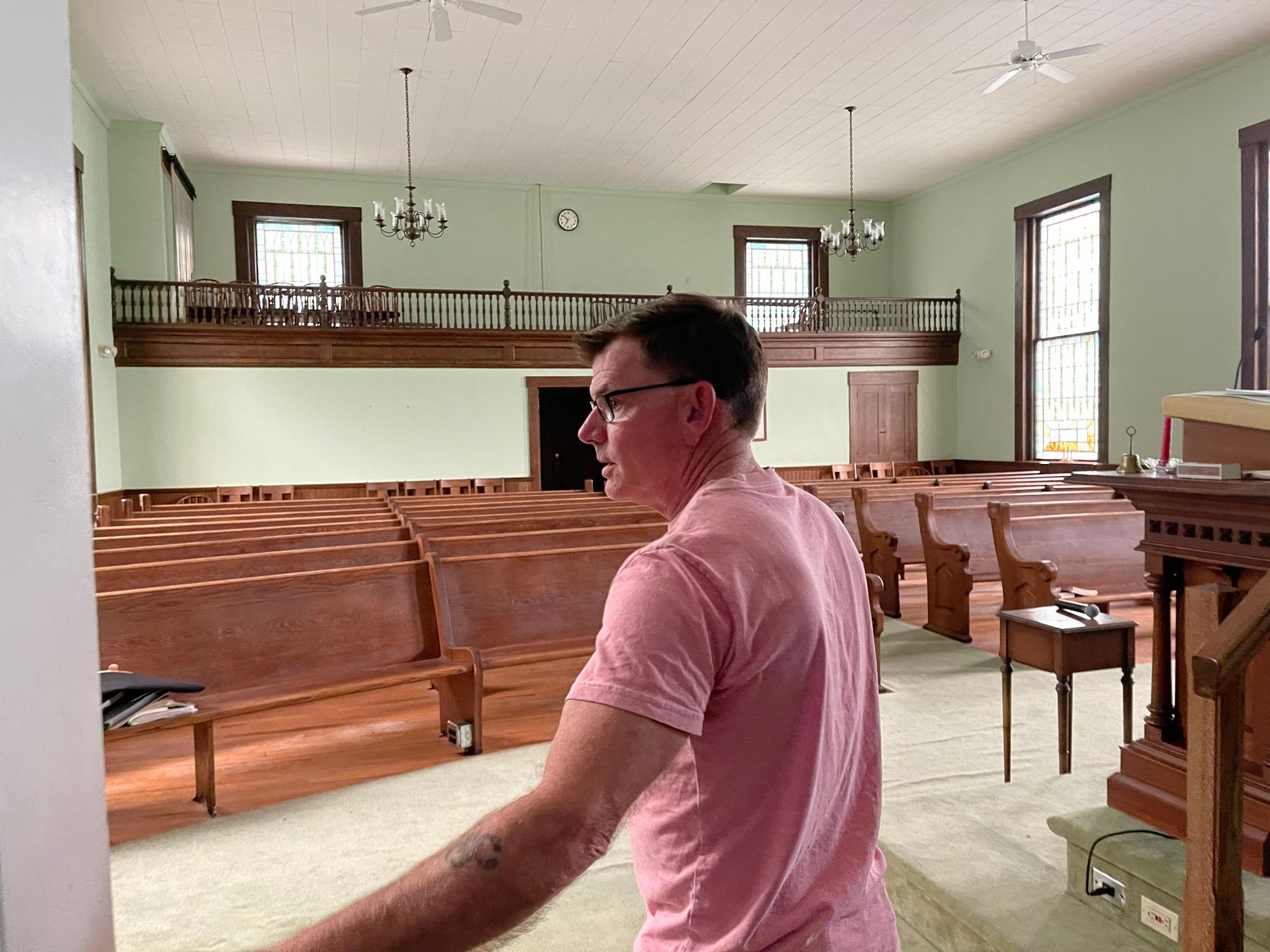 The congregation hasn't met in person since the pandemic started except for a few outdoor gatherings last fall before it became too cold. Their first in-person worship will be this Sunday, and masks will be required. "I think everyone's vaccinated," Steven Bingel, a congregation member, said. "It's just so everyone feels comfortable." People can also still attend via Zoom as well.
Barbara Mason, who lives next door to the church, has been one of the volunteer bell ringers. "I sing," she told me, explaining that she would go up into the balcony before 7 p.m. and sing. "The accoustics in there are great."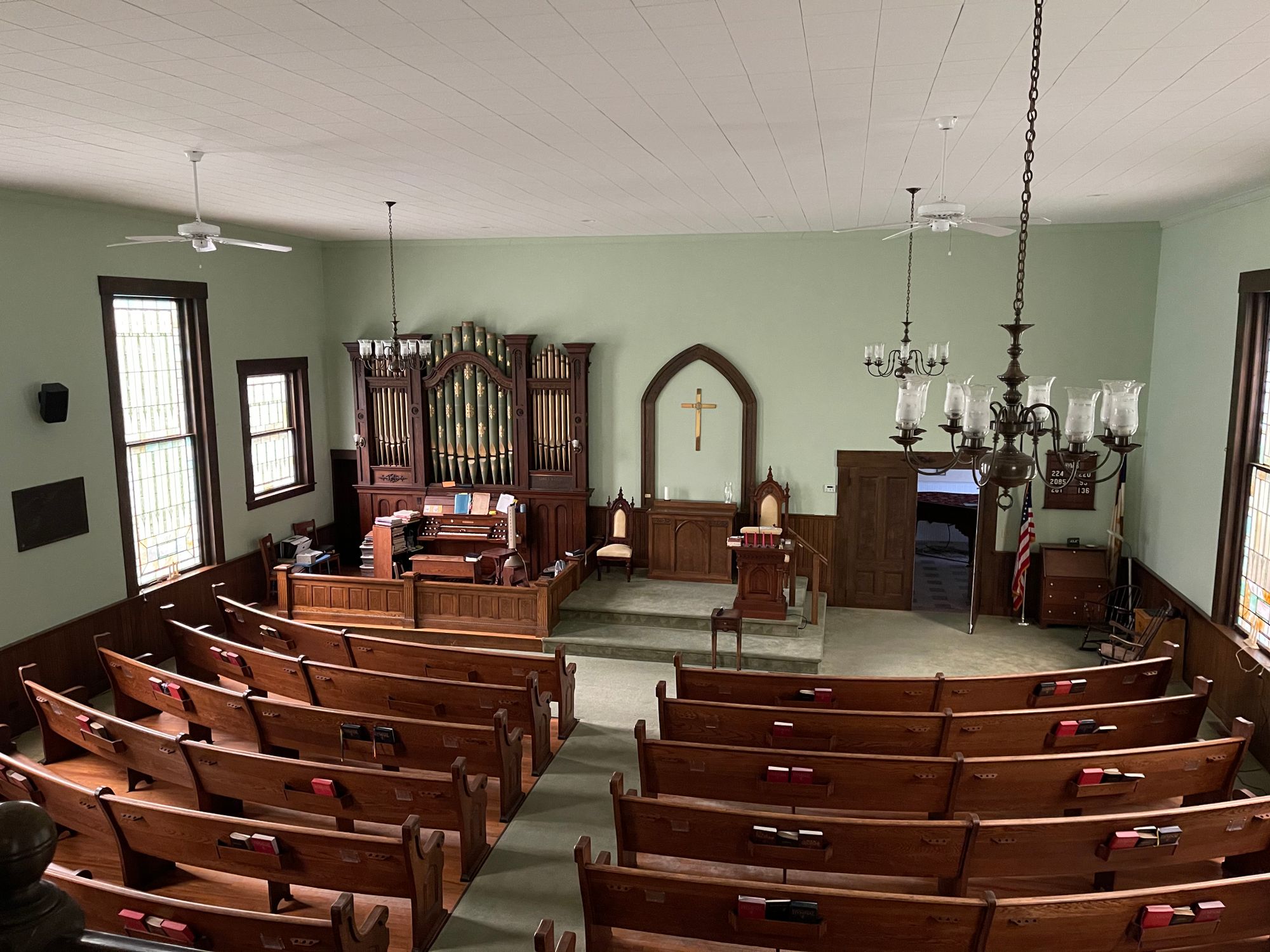 Barbara remembers putting on her winter boots and hopping the fence that separates her lawn from the Church. She said there was something magical about it. "I sometimes bring my 2-year-old grandson Brooks to help ring the bell!" she wrote in a follow-up email.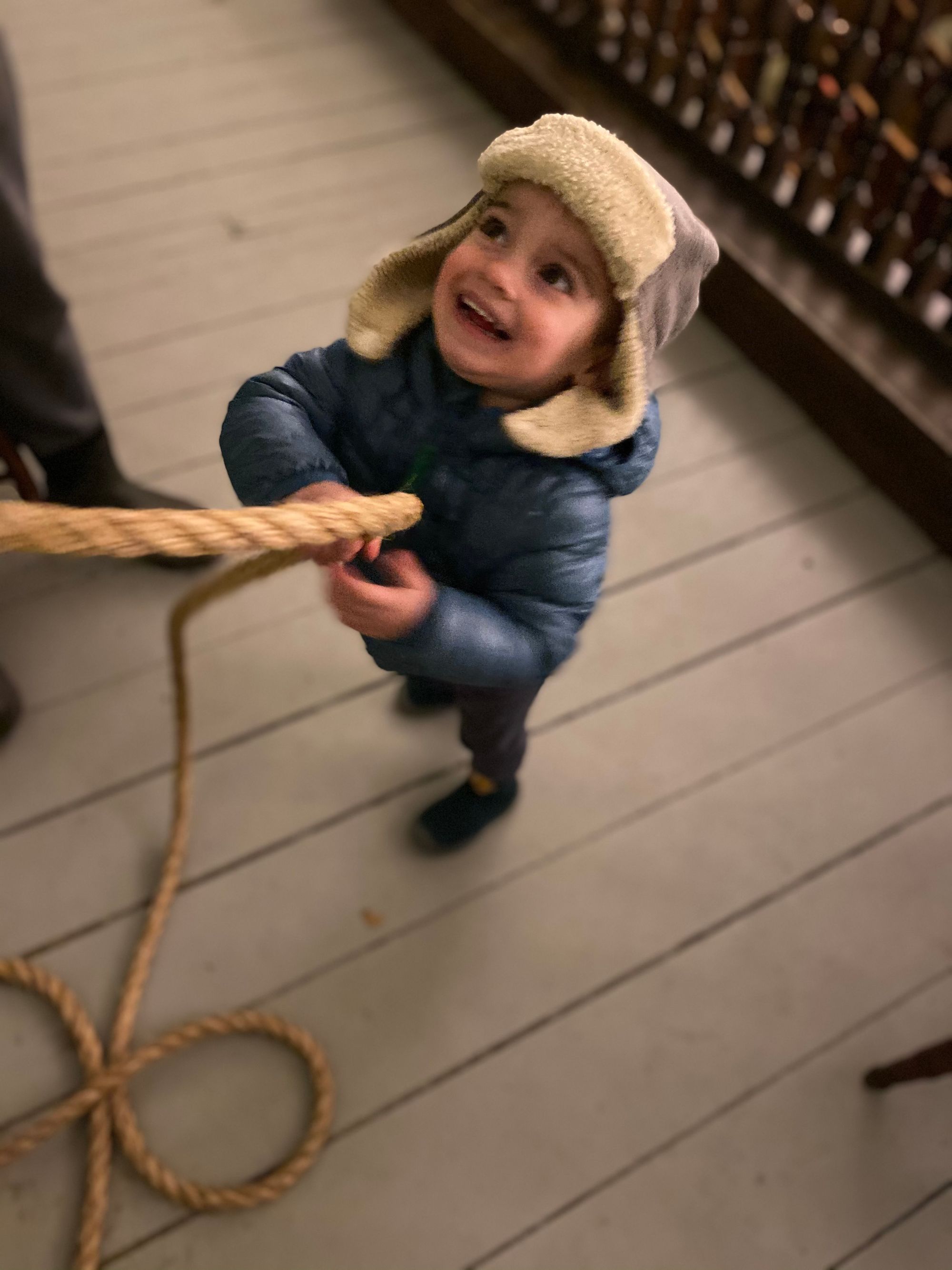 Jesse White is another bell ringer. "I was stuck in the house, " Jesse said. "This is the first thing I did. This is the first building I went into outside of my house."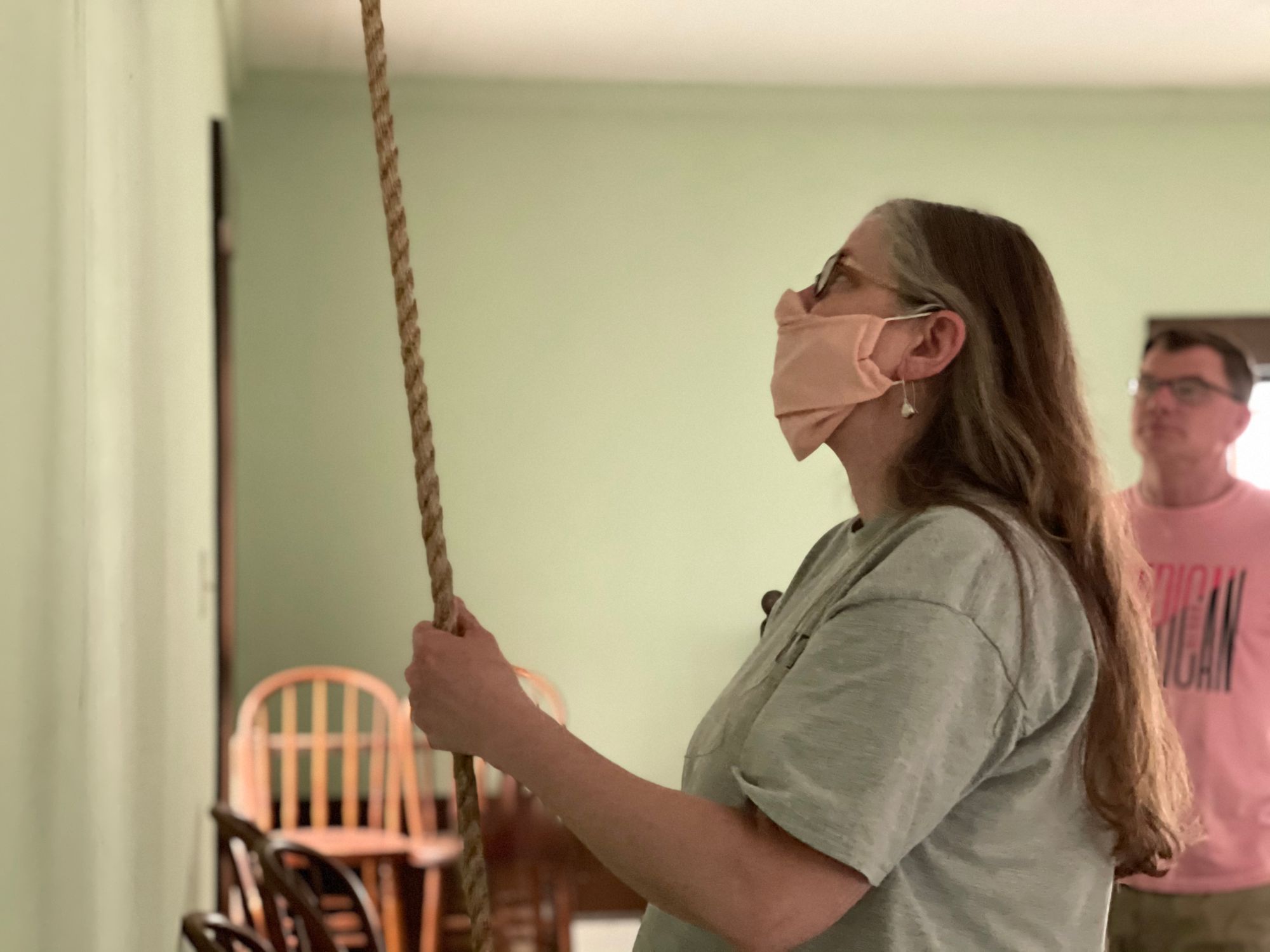 Jesse likes to ring the bell for three minutes. She said it started as a prayer for 1) those who had passed, 2) those who were sick, and 3) those who were caring for or mourning another. "Now I pray for faith, hope, and love," Jesse said. "But around Thanksgiving I was praying for a vaccine, for the country. I prayed for India."
"It's really to honor essential workers," Steve said. He works for the United States Post Office and worked through the pandemic. He recalls the effort that went into ensuring absentee ballots arrived on time, and the rigorous protocols that were in place to account for ballot delivery.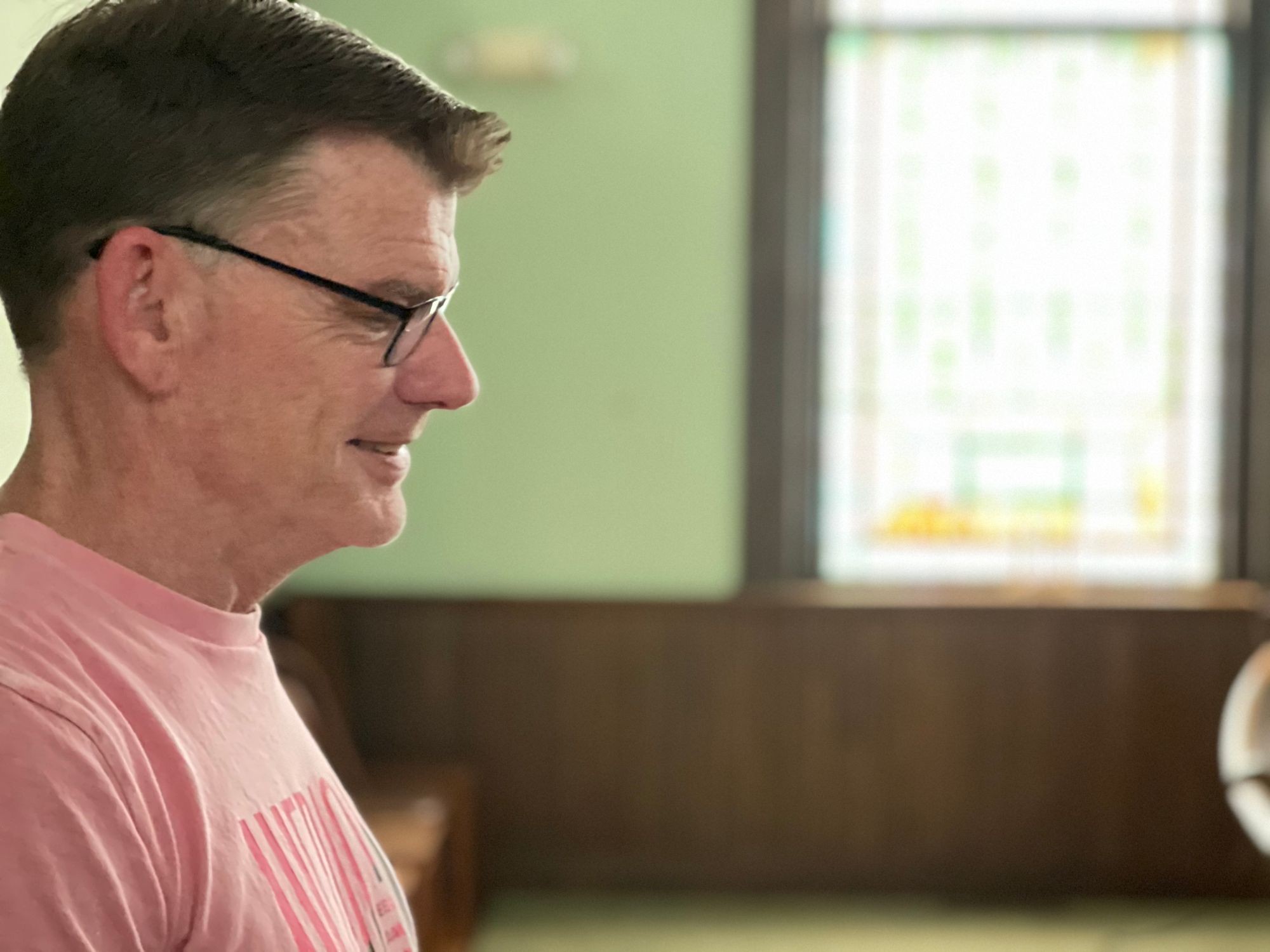 "You were an essential worker," Jesse told Steve.
Jesse recalled a letter the church received thanking them for ringing the bell. A hospital worker who lived in hearing distance expressed that the ringing bells made them feel warm. "There's someone in our congregation that drives a bus," Jesse added. "They were putting themselves at risk while we were staying home."
Jesse, who works in the school system in Barre, remembers the kids who relied on school lunches but could no longer come into school. School busses were used to deliver meals. "There were kids that didn't have internet, and they didn't really go to school for a year. We'd send stuff home to them, but they wouldn't always do it," Jesse said.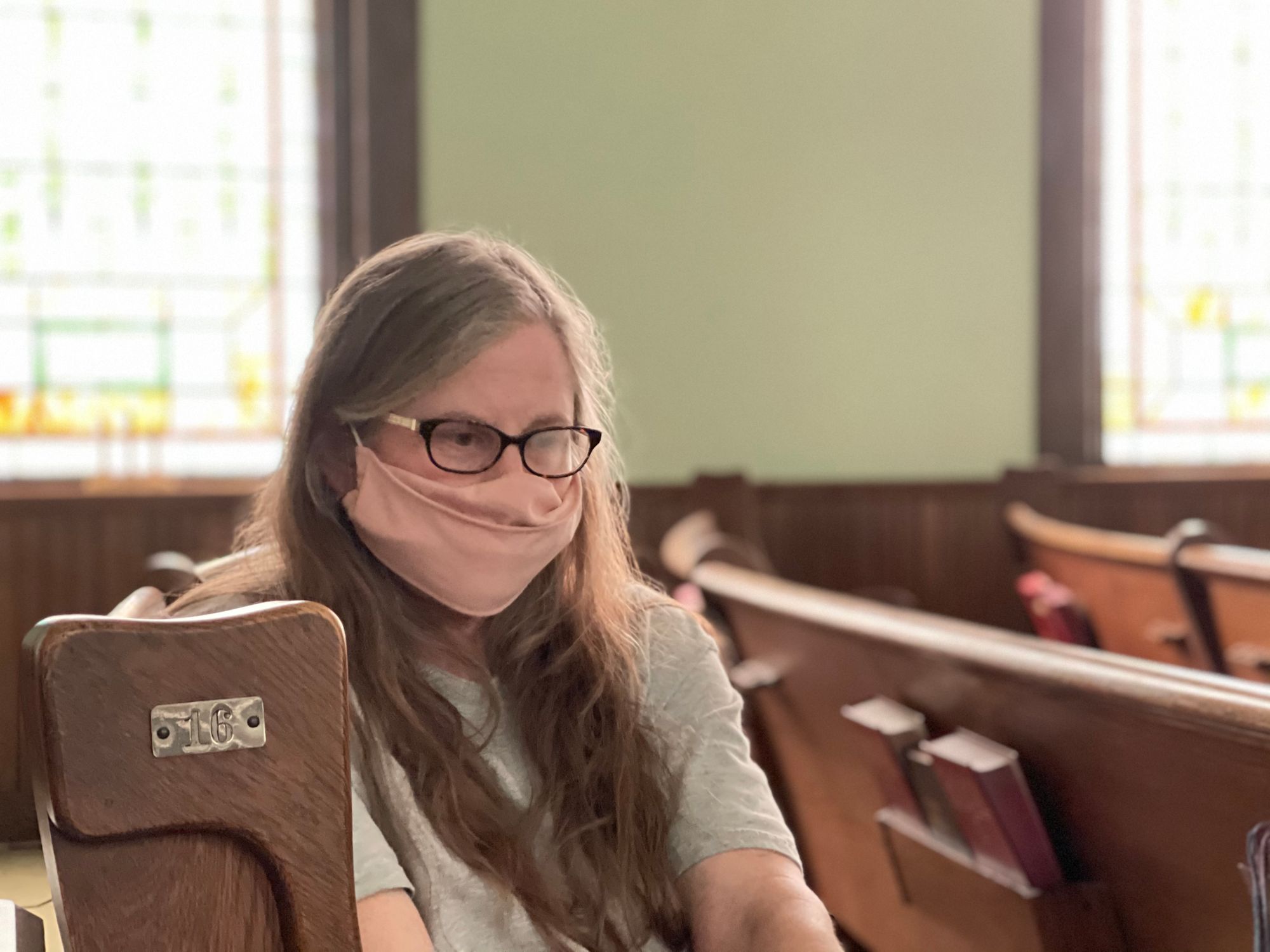 "There are a lot of small good things that came of it," Jesse said. "Like now internet is seen as a necessity, and more people are gaining access." But there's been a lot of harm, too. "It's changed our lives, really."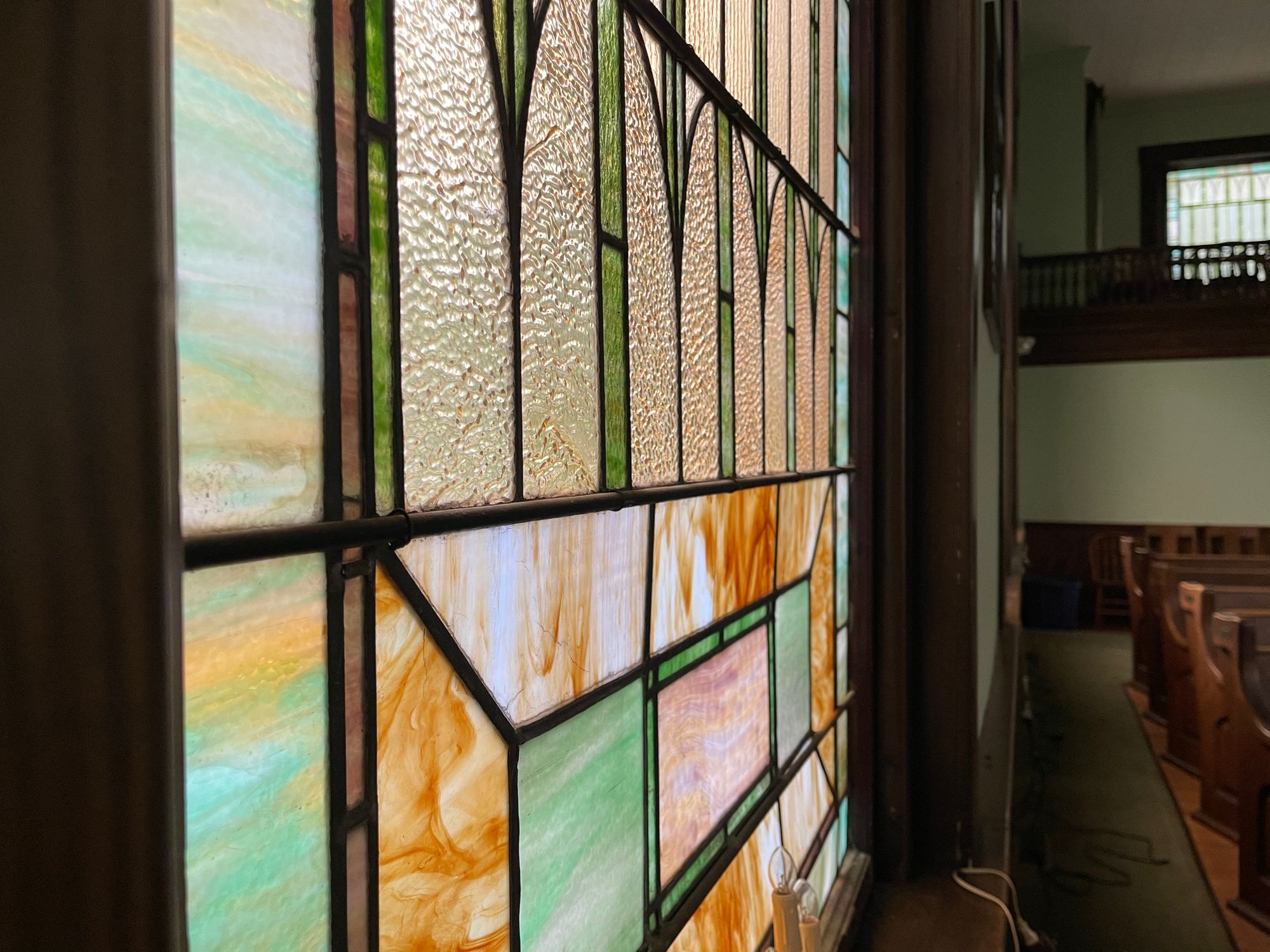 "We're going to keep going as long as we feel we need to," Jesse said. "The pandemic is still raging in places, and people are still being affected."
"No man is an island," For Whom the Bell Tolls by John Donne starts. "...Therefore, send not to know for whom the bell tolls, it tolls for thee."