First-time homebuyers of Thetford
It seems impossible to buy your first home without help.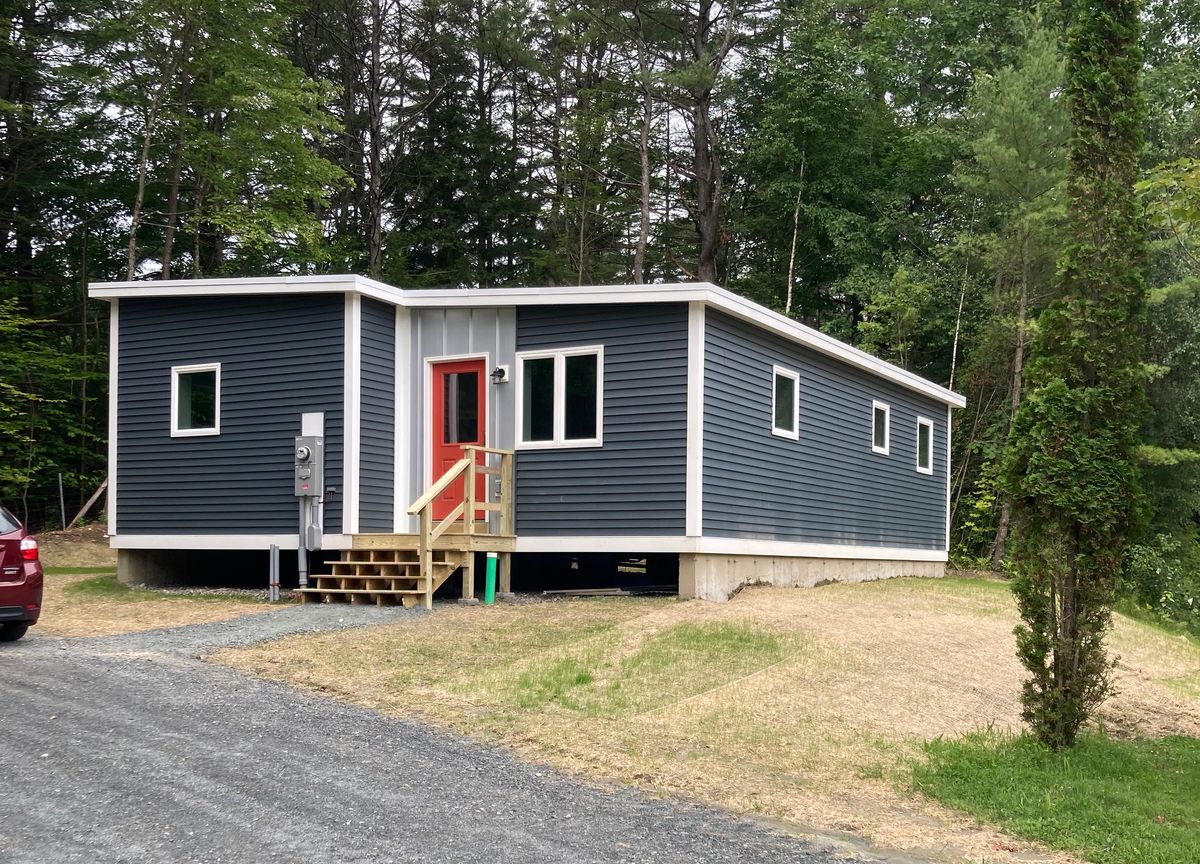 It seems impossible for a young adult, couple, or family to buy their first home without help. My partner and I, for example, were able to buy our first house last August in Thetford Center when a family lot was forcibly sold and provided us with a down payment. Without this inheritance, we would likely still be renting on Academy Road.
Katie (named changed for anonymity) and her partner just bought their first house last year in East Thetford. Her parents, also Thetford residents, provided the down payment. The house needs work but they're making it their own.
Alex's family lives in Thetford. His parents took out a second mortgage to help him buy a small, fixer-upper in Rices Mills. The house needed substantial renovation before Alex could move in, which his parents also helped with.
What happens when there is no help?
Eloise, who is renting on Thetford Hill, is in her early thirties. She was raised by a single mom, who passed away over ten years ago. She wants to buy an electric vehicle, but is hesitant because she has nowhere to charge it. Homeownership could give her that option. She has a strong employment history, no debt, and a good credit score. I asked if she had thought about talking to a bank to determine how much she was eligible to borrow.
"No," Eloise said, "It's hard for me to do that kinda stuff." She clarified "that kinda stuff" meant paperwork, credit checks, and tax forms, what she called "real adulting." And she's missing that often critical piece: a down payment.
Simon, who is renting in North Thetford, is in his early forties. He has family in the area, but they're not in a position to provide help. He recalls the housing crash of 2008 and watching on television as people were escorted out of their homes. It had an impact on his perspective: "I know what can happen if you're not on solid ground when taking out a huge loan."
Simon admits that, as a teenager, he didn't understand the long-term impact of missing payments. "One of the longest lasting and biggest impacts you can ruin your credit with. All of which I know now. I've already felt like a financial failure. I think it's that I don't want to go to a bank and have it confirmed for me. I make my rent payments. I know that doesn't count in the financial or credit world but it's something I can own."
The kind of help and support first-time homebuyers need doesn't always come from family. There are grants and incentives. There are programs like the USDA's Single Family Housing Guaranteed Loan Program: "The program provides a 90% loan note guarantee to approved lenders in order to reduce the risk of extending 100% loans to eligible rural homebuyers – so no money down for those who qualify!" There are requirements to qualify, both for the individual and the property being bought, but it can help some overcome the obstacle of saving up a large down payment.
There are local resources, too. Ashley Andreas is the Homeownership Advisor and Project Manager at VerMod. The company builds net-zero modular homes in Wilder, VT, where they have the nation's only zero-energy modular factory. Ashley says that VerMod is focused on affordability, "which means that while we can't always control the price of materials – and a lot of materials go into a zero-energy home – what we do offer is counseling for young, first-time, or low-income homebuyers. We will sit down with them and help them with things like mortgage readiness and how to access the grants and subsidies that are available to them that they otherwise probably wouldn't know about."
One of those incentives is the Champlain Housing Trust (CHT)'s mobile home down payment loan program, which helps mobile home owners purchase, or replace their mobile home with, an Energy Star rated manufactured home. VerMods qualify.
Erica moved into a VerMod near Five Corners Road last year. "We sometimes pay $20/month for heating, cooling, electricity, everything – it's an important part of the financial equation when buying your first home." Erica was able to take advantage of CHT's incentive – the land they bought and sited their VerMod on previously housed a mobile home.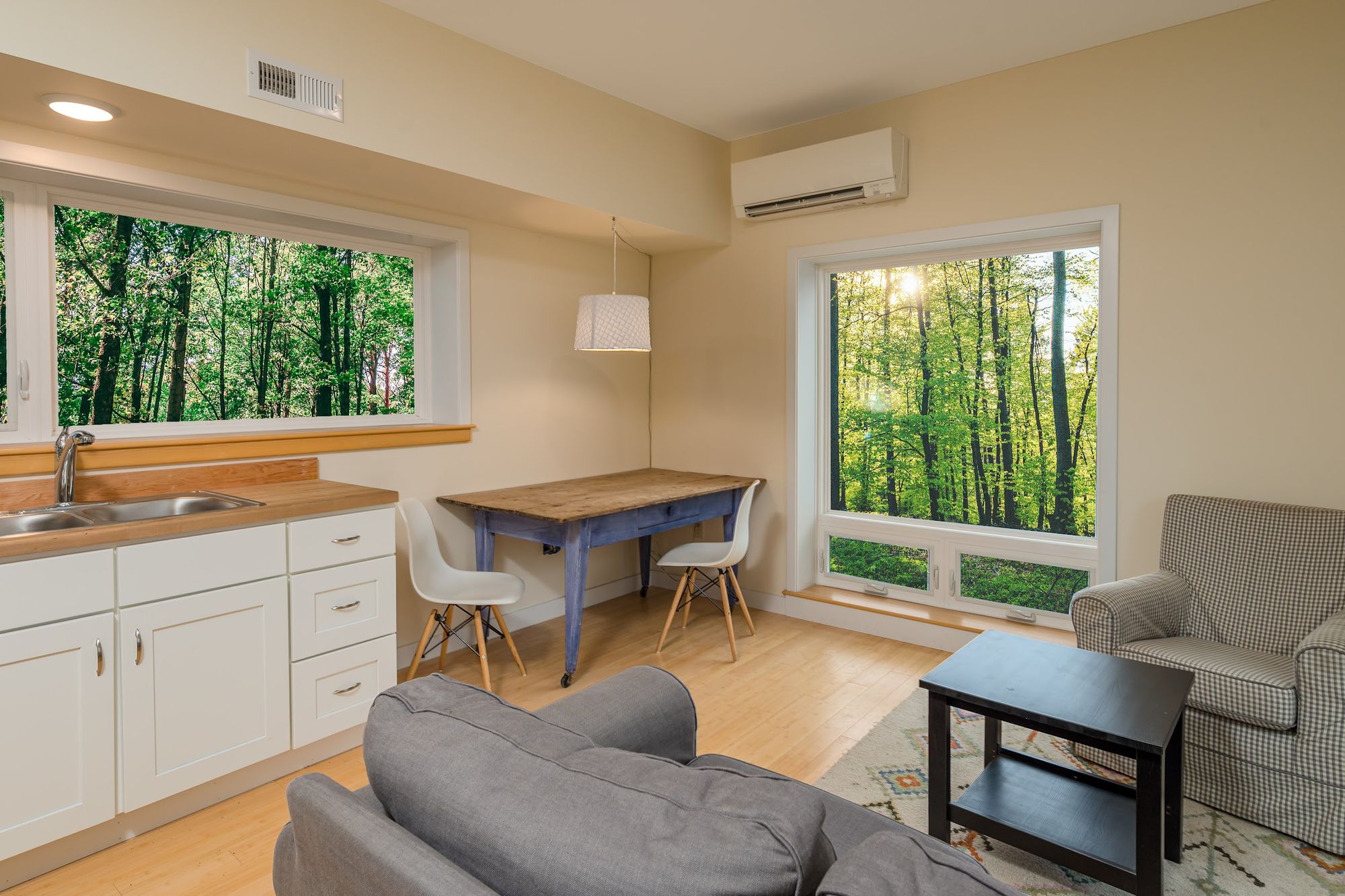 When I asked what some of the challenges facing VerMod were, Ashley said, "Clients are struggling to find reasonably priced properties with pre-existing mobile homes, which means they can't qualify for the CHT's 0% deferred loan program. People are reluctant to go into a mobile home park, which is incredibly affordable. A lot of that is stigma and cultural classism, but I also think there's merit to that because a lot of parks have older homes in disrepair. It's hard to envision your first home in that setting."
Ashley says VerMod is trying to encourage people to look at the benefits of shared resources. Mobile home parks are more affordable because they share land and infrastructure like water and septic.
Steve Davis, founder and CEO of VerMod, owns the mobile home park on West Fairlee Road in West Fairlee, just over the line from Post Mills. I asked if there are plans to build VerMod homes there.
"We're trying to develop a network of affordable housing developers and banks to help us take on that project and create a zero-energy, low-to-moderate income community of homeowners. There's one person living in a VerMod there now, but the property could likely house over a dozen units in total."
Ashley says there are currently four completed VerMod homes in Thetford. The latest project almost didn't happen when the cost of materials increased during the pandemic, putting the project $6,000 over budget. The client was able to work with their contractor to adjust some of the needed site work, and they just moved in, on budget.
Photo credit: Ashley Andreas, unidentified VerMods. The units depicted in the pictures do not correlate to units discussed in this article.