EVENT: Support your local community at Thetford's 2nd Annual Summer Market Fair
TCCA is throwing the second annual summer market fair on July 23, 2022 from 10am-3pm on the Thetford Center Green.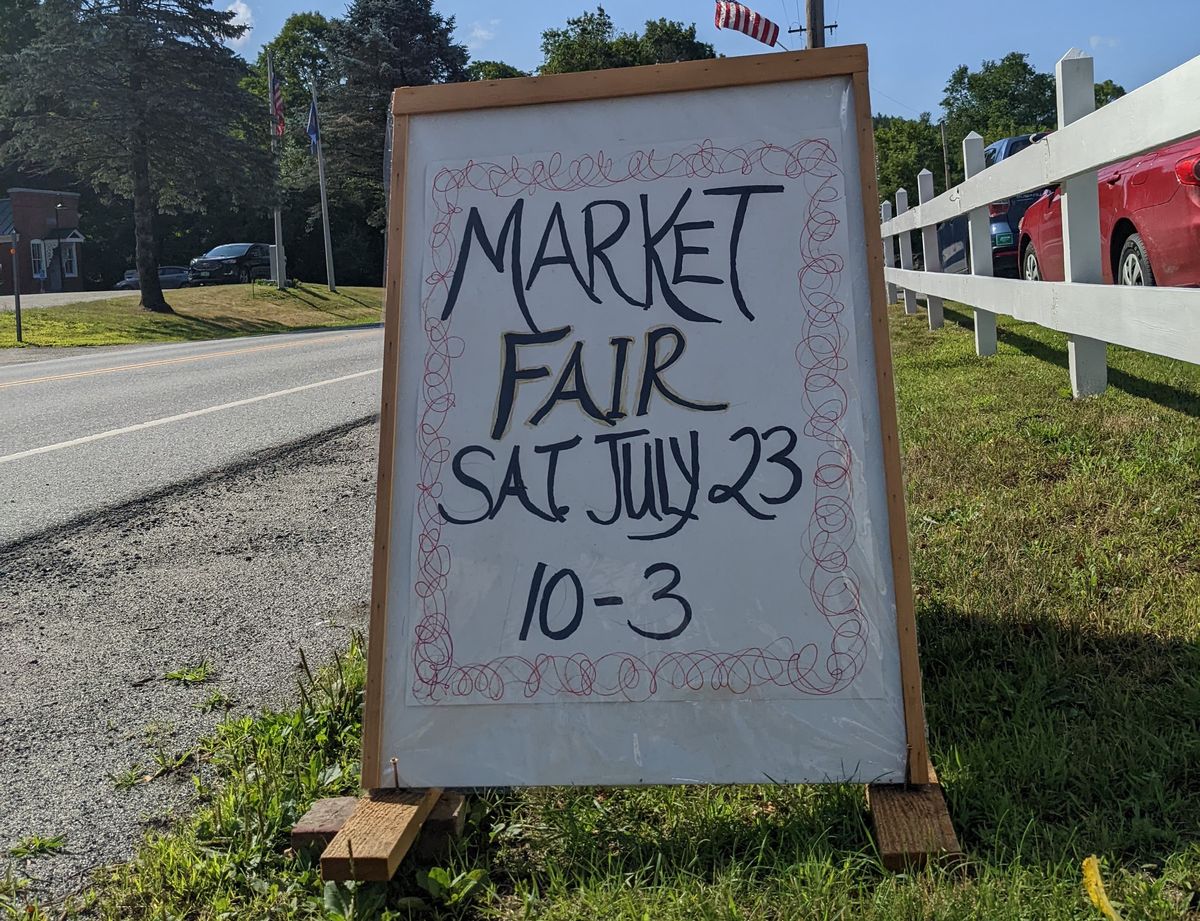 This coming Saturday, July 23rd from 10 am - 3 pm,  the Thetford Center Community Association (TCCA) is throwing their second annual summer market fair on the Thetford Center Green, right across from the Village Store. This year's fair will again include a silent auction, town-wide yard sale, and a market of local vendors from the Thetford community and beyond. Come support small businesses in your own backyard, as well as meet new neighbors and mingle with your local community!
This year's market fair will feature a number of local artists and vendors, live music from James Graham & Co., a food truck, and ice cream. Some local Vermont candidates in the upcoming primary election will also be in attendance for a meet-and-greet. TCCA is also hosting a silent auction of locally donated items and coordinating a network of local yard sales, garage sales, and flea markets across town.
If you are interested in signing up for a vendor spot at the fair, host a yard sale, or donate an item for the silent auction, you can do so at this link.
All proceeds from the silent auction and $25 vendor fees will help fund the upkeep of the Thetford Center Community Building and help the local community.
Gail Egner, President of the TCCA board, last year provided me with a list of upkeep needs for the Community Center Building to keep it available for community use. She noted, "...in particular the ramp should be replaced and, at the very least, repaired and repainted. The outside of the building also needs to be painted. We would also love to replace all the older windows that are not as efficient down the road."
Like many local venues and businesses, TCCA took a hit from the pandemic since the Community Center is primarily used as a venue funded by bookings for local events. New board member Nicky Corrao explained,
"TCCA is not supported by the town and is run by a Board of Directors and needs to fundraise to keep the doors open. The two years of Covid reduced the income from rentals and also made other community gatherings impossible for the most part. The building is used for exercise and other classes, senior coffee klatches, public and private meetings and all kinds of other events from weddings to memorial services and birthday parties. Some gatherings, like memorial services and the senior coffee klatches are provided free of charge.
"Our primary focus at this point in time is to just keep the building in good repair and available to the community. There is really no other space like it in town that can be rented for both private and public events. The interior is newly painted, and the kitchen is very useful for all kinds of gatherings."
Proceeds from these event bookings go towards keeping the Community Center Building maintained and open to public use. You can learn more about their event calendar on TCCA's website,
You can also rent the space for your own event by contacting the TCCA at TCCAVT@gmail.com