Classical ballet flourishes in Thetford – and White River Junction
As Ruth Mayer puts it, "dance is here and gone."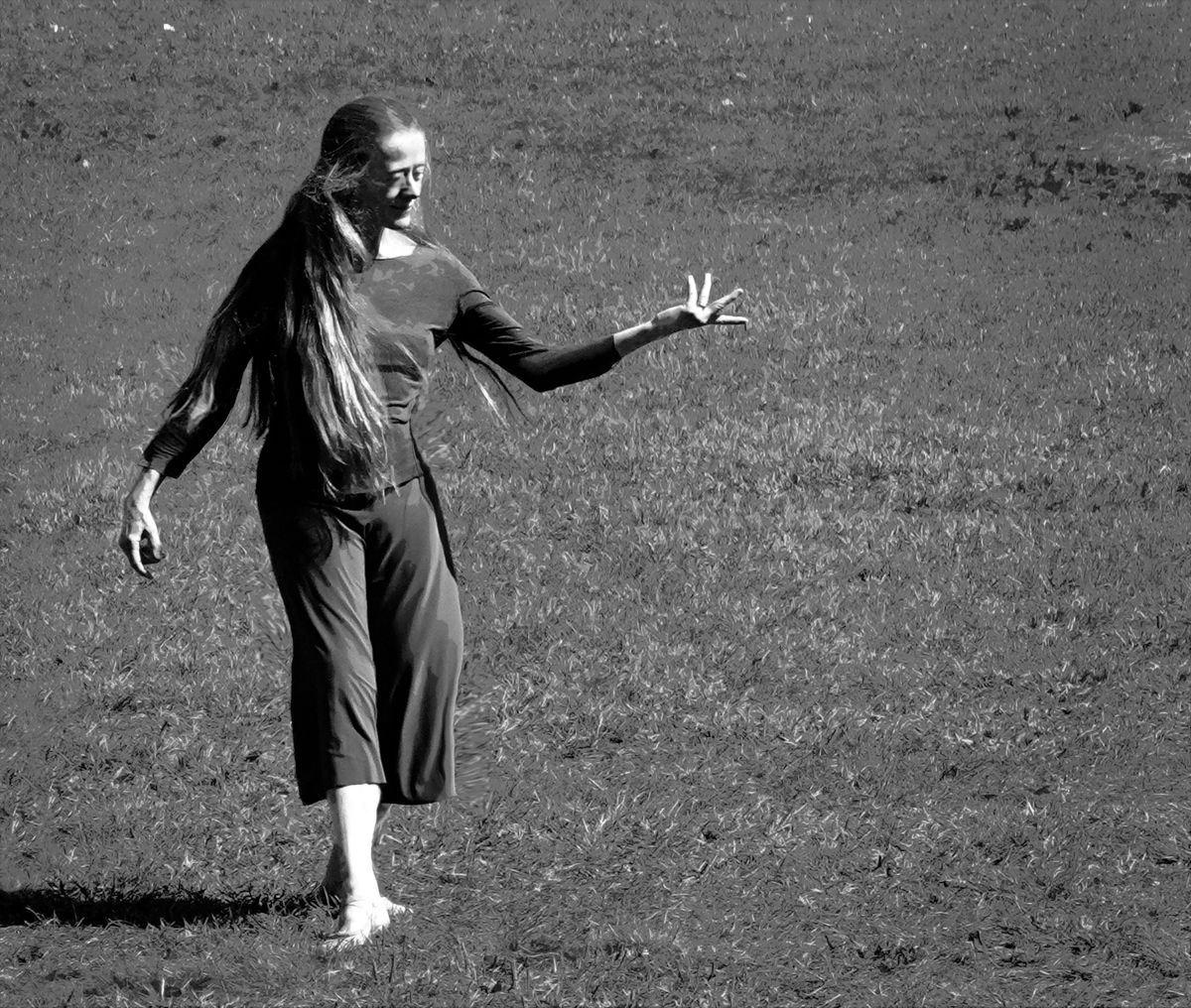 Ever dreamed of being an aerial performer, flying high on colored swaths of silk? Or dancing the fiery Argentine Tango? Or floating across the stage as a swan princess? Experience any of these and more — for free — in workshops offered at The Junction Dance Festival, a three-day extravaganza in White River Junction on July 22, 23, and 24. The festival celebrates dance in its many forms. In addition to workshops there will be free dance performances outdoors at the Veteran's Park and ticketed shows indoors at the Briggs Opera House and at Open Door Studio around the corner (tickets by donation.)
This gala event is the brainchild of Elizabeth Kurylo who danced professionally in France, Europe, and with the Dartmouth Dance Ensemble. Her dream of a dance festival with venues in multiple places became a reality with the stalwart support and hard work of many people, including Ruth Mayer of Thetford, a founding member of TJDF.
Ruth is one of Thetford's well-kept secrets. It's not widely appreciated that she enjoyed prominence as a solo performer with the prestigious American Ballet Theater based in New York City. Often called America's National Ballet Company, it has the dual mission of performing the best works of time-honored ballet tradition, plus new works by modern choreographers.
Being a ballet soloist sounds glamorous, and it certainly has its moments of glory. It is also physically and mentally taxing. Soloists are still required to fill other roles in the performance, sometimes several, and have less time to take care of their bodies. There is more stress and chance of injury and less time off. "All work and no play," it demands both mental and physical fortitude.
Ruth performed with ABT from 1969 to 1984. Her life as an artist took many twists and turns — temporary gigs in a New York church, her own dance company that enjoyed a week of performance at the Joyce Theater in NYC but ultimately disbanded, a summer in Athens, and other forays performing in Europe. Fate then led her to settle in Vermont, where she met and married none other than Peter Blodgett, Thetford's now-retired, long-time librarian. She immersed herself in the nascent dance scene of the Upper Valley, performing alongside Kurylo in the Dartmouth Dance Ensemble, and with Revels North.  
Ruth will be leading the free workshop on Intermediate Ballet on Friday the 22nd at White River Ballet Academy. And she will perform in a piece choreographed by Kurylo on Saturday evening at the Briggs Opera House.  
Certified as an American Ballet Theater instructor, Ruth is a long-time teacher of ballet in the Upper Valley, including stints at WRBA for 8 years, Lebanon Ballet School, City Center Ballet as Artistic Director, and in her Thetford home studio three days a week.
When it comes to learning dance, most people have the idea that "ballet can't be done" unless one is  exceptional. Ruth's method of teaching seeks to dispel this "unattainable" image of ballet, with a gentle approach akin to learning an alphabet. Everything is broken down into single steps. The steps can be put together into bigger units analogous to words, then words into sentences, and sentences into paragraphs.
With dance one also coordinates the physical and mental, with music setting the feeling and pace at which dance movements are executed — the so-called dynamics of the dance. But it isn't all so deadly serious. Ruth admits that her class shares "plenty of laughs."
Dance is an ephemeral art. The dancer must hone their skills constantly to produce the art, but, as Ruth puts it, "dance is here and gone." Yet, with skill and perseverance, she has found her niche and continues to perform and teach in Thetford and the Upper Valley.
Photo credit: Li Shen