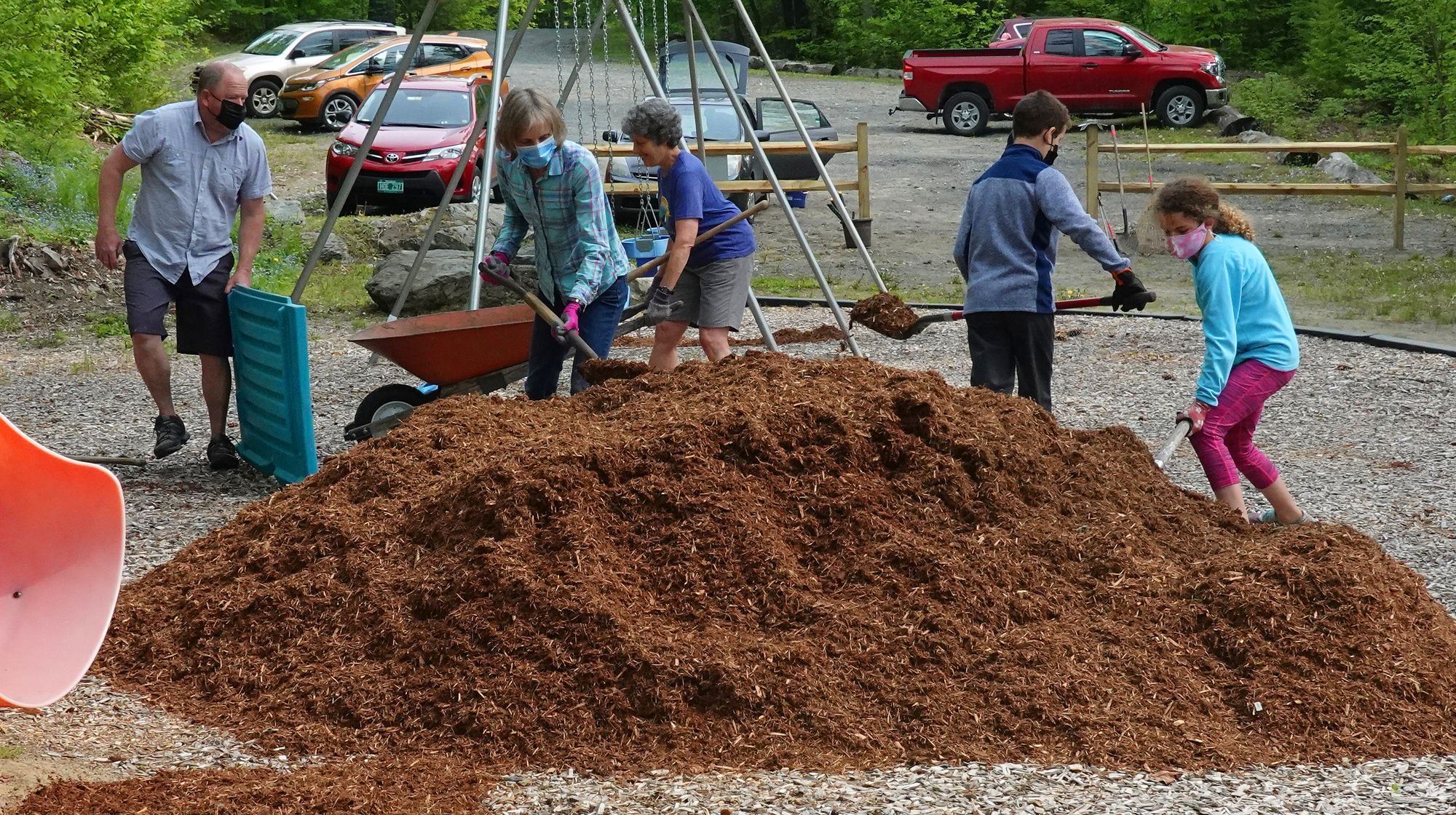 The gates at Treasure Island were open on Saturday May 22nd, but not for lakefront recreation. From 9:00 a.m. until 1:00 p.m. a group of approximately twenty volunteers, including residents, two selectboard members, and several members of the Treasure Island Exploratory Committee, cleaned up, tidied up, and generally made ready for the upcoming season. Leading the effort was Town Manager Bryan Gazda.
Volunteers trimmed branches along paths and removed fallen limbs  Picnic tables were trucked from storage and set out ready to be surface cleaned and painted. Many hands collected trash and pulled weeds. A large pile of mulch was distributed by the wheelbarrow load and bucketful over the course of a few hours. Restrooms were swept and the sinks scrubbed shiny white.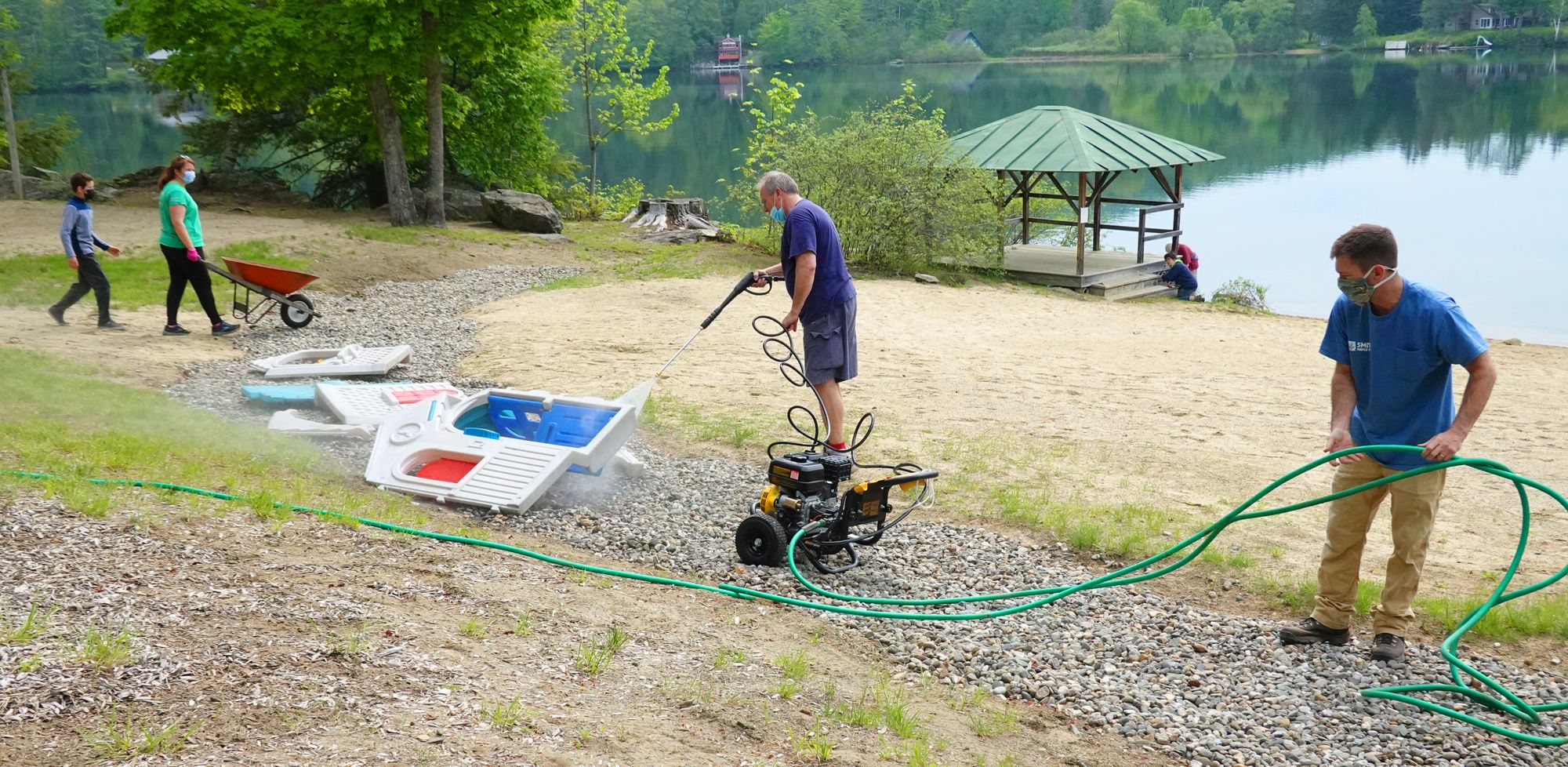 Perhaps the most dramatic part of the cleaning was the first-ever use of the power washer. Bryan Gazda did the honors, scrubbing first the play house and then the floors and walls of the bathhouse with a forceful jet of water. And he didn't get terribly wet, except his feet. The floor drain in the bathhouse turned out to be clogged, adding one more item to the list of managerial issues that need a solution to get Treasure Island up and running.