Brian Boland will be remembered
Brian fell to his death from a hot air balloon on Thursday evening.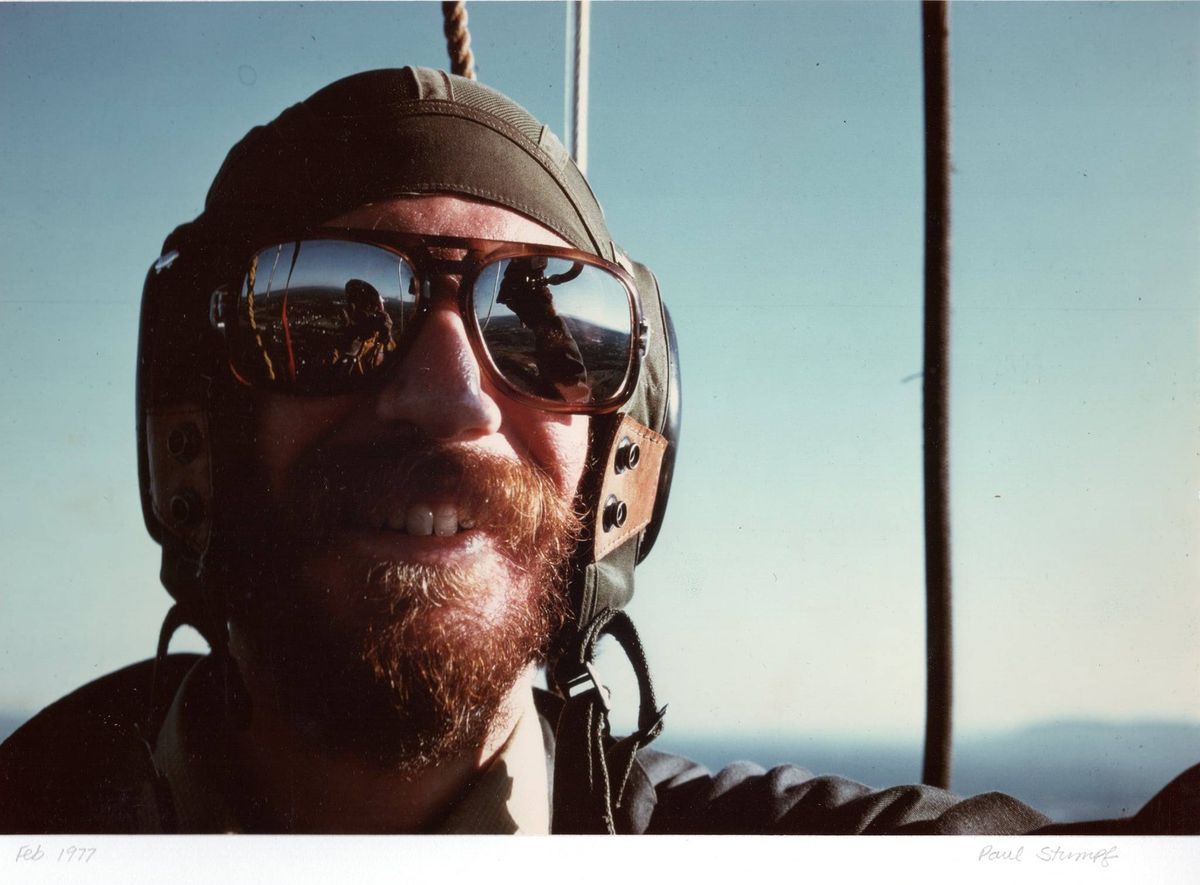 Brian Boland, long-time owner of the Post Mills airport, died Thursday evening in Bradford, VT, after falling from a hot air balloon. According to the police report:
The balloon took off from the Post Mills Airport on Thursday afternoon. Some time later the balloon touched down in a field  after which "the basket tipped"and one passenger fell out, but was unhurt.

At that point, the pilot became entangled in gear affixed to the balloon as it re-ascended. He eventually fell from a great height to the ground in a field near Waits River Road, where he was pronounced dead at the scene.

After the pilot's death, three other passengers remained in the balloon until it caught in a grove of trees about 1.5 miles further north, in Piermont, NH, where they escaped without injury.
Boland's death was mourned on Friday by the Balloon Federation of America. An investigation by the Federal Aviation Administration and transportation officials from the states of Vermont and New Hampshire is underway.
Brian Boland was a colorful, larger-than-life figure and a world-renowned hot air balloonist. He logged thousands of hours piloting balloons all over the world in places as far off as Australia, and in daring flights over the Alps and the Andes. Brian held many records in ballooning, including an altitude record of 11,375 feet in 1978 and in 1988 the Absolute World Altitude Record for all types of airships of 16,600 ft.  In 1995 he few his homebuilt BX-3 hot air airship to 20,496 feet, covering 75 miles.
Back in 1971 when he was enrolled in the Masters in Art Education program at Pratt Institute, Brooklyn, New York, he designed and built his first balloon —The Phoenix —as a creative thesis project. It had a two-person capacity. He flew The Phoenix, tethered, over the Pratt campus on May 17, 1971. Subsequently he flew The Phoenix every year on May 17th. In 1977 Brian left teaching to devote himself to ballooning. He moved from Connecticut to Vermont in 1988, to the Post Mills Airport. The 52-acre field was the perfect balloon launch site and also offered a place where he could manufacture balloons and airships. He became the only business to offer commercially available hot air balloon kits under his Boland Balloon label.  Always experimenting and innovating, Brian perfected a very light, collapsible basket that saved a great deal of weight in comparison to the heavy, traditional wicker baskets. The fabric he chose for the envelopes of his balloons was from the parachute industry and 50% lighter than the nylon fabrics habitually used in balloon manufacture. This enabled balloon enthusiasts to transport everything in a small car, avoiding the need for a large chase vehicle or trailer. When packed, the Boland envelopes and baskets were so small and light that they could be taken as check-in baggage on passenger aircraft.
He also designed and built larger Hot Air Airships, starting in the mid 1970s. These are elongated hot air balloons with a propulsion engine, tail fins, and rudders. They are used in competitions, advertising, and environmental work. His 1994 hot air A-3 Pocket blimp was not as fast as pressurized airships but far surpassed them in lightness and  ease of transport.
To encourage others to develop experimental, home-built, lighter-than-air craft, Brian created the Experimental Balloon and Airship Association at the Post Mills Airport. He also built a rambling addition to his house, the Balloon Museum, where his collection of almost 150 experimental airships is kept, amid an eclectic assortment of relics, old cars, and other machinery, dolls, clocks, bicycles, beer bottles, a two-story tree made of skis, a sculpture made of old crutches, and much more. Included are contraptions that were flown by Brian under balloons, ranging from a lawn chair to a VW bus. The loft of the museum served as his balloon manufacturing workshop where he would sew balloons and weave wicker baskets.  The museum does not comply with Public Safety regulations and is not open to the public. However the collection may be viewed over the half-doors along the sides of the museum.  His mechanical and creative talents are also on display outside the Balloon Museum in the form of whimsical, apparently fully operational vehicles incorporating, among other things, motorcycles that are grafted together.
The Experimental Balloon and Airship Association would hold its annual meet at the airport in May and was the world's largest gathering of homebuilt, original design, lighter-than-air flying machines. The participants came from far afield in the US, Alaska, and Canada, even from Switzerland and England. In this spontaneous, unscripted, non-competitive, and non-commercialized event, maybe 50 balloons would launch over the course of the weekend. Enthusiasts would come to test and show off their creations, and to mix and mingle with likeminded souls.
In 2010 Brian achieved a new kind of fame, or perhaps notoriety, for constructing what became known as the Vermontasaurus, a 122 ft-long, 25 ft-high assemblage of scrapwood. Built with the help of friends, it soon became controversial. While it was a minor tourist attraction, some saw it as an eyesore. The State Division of Fire Safety prohibited people from going underneath it until it had been examined by a structural engineer.  It was brought before the Vermont District Environmental Commission as a possible violation of Act 250.  The Commission eventually ruled that it did not have a negative environmental impact. The issue of whether such a structure was allowed by town regulations fell under the scrutiny of the Thetford Development Review Board. The DRB deemed it exempt from a building permit, as an artwork.  In 2011 the belly of the Vermontasaurus sagged to the ground. Friends and volunteers from as far away as Maine reconstructed the beast in 2012 and added a baby Vermontasaurus.
In a recent endeavor, Brian began the construction of a "old-time diner" in a small field across the road from the airport. His vision was for a structure with genuine vintage metal paneling and fixtures. He attended a hearing in which the DRB evaluated this proposed project a few nights ago on Tuesday, July 13th.
Brian was unique, passionate, and free-spirited and was never daunted by obstacles or rules. The sky was the limit. He leaves behind a large, empty void in the Thetford and Post Mills community and in his far-flung, worldwide network of friends and aerial adventurers.