August goes out with another front porch concert
Something is happening here beyond what we think of as "world music."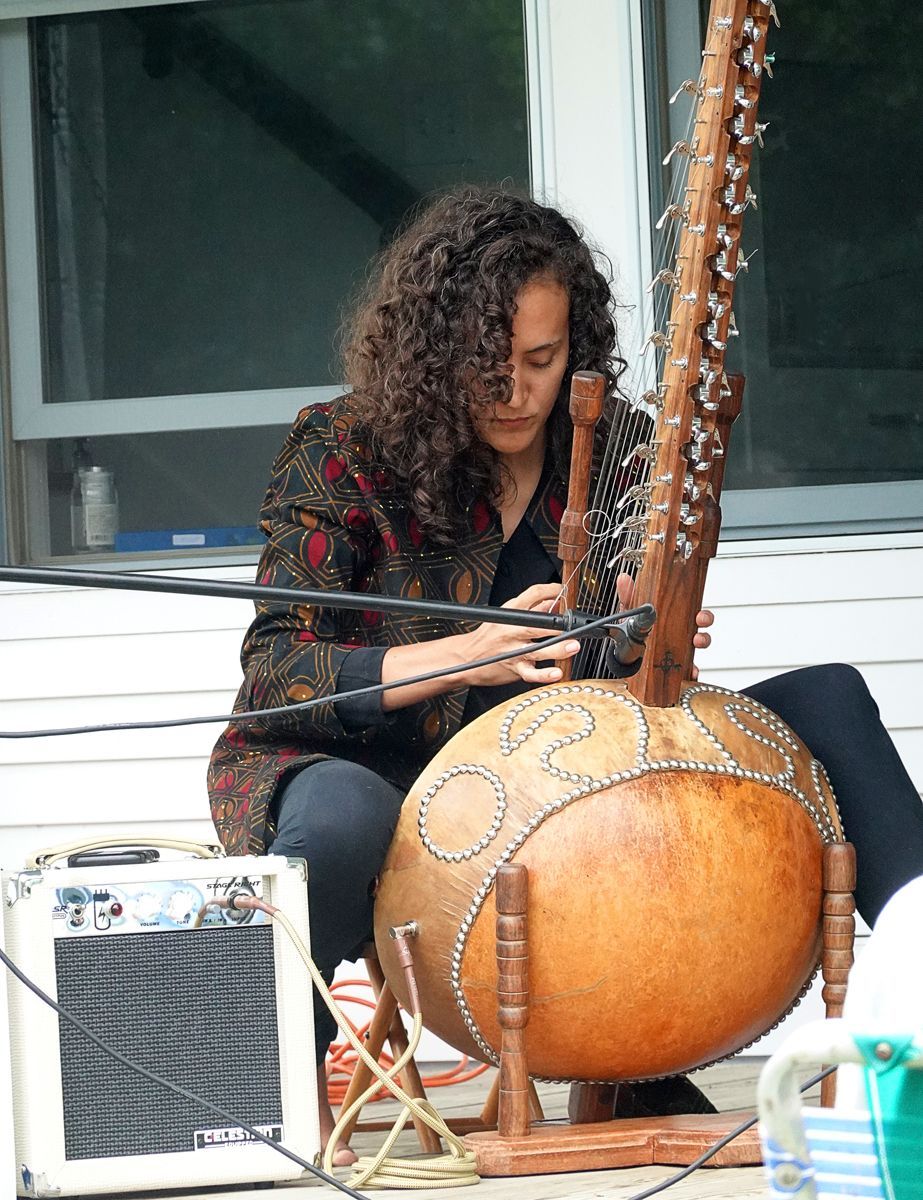 Our intrepid free-form jazz performers will be back on the porch at 1590 Tucker Hill Road on Sunday August 29th at 1:00 pm, rain or shine. Free and open to all comers, just bring your own chair.
The evolution of this informal ensemble has been interesting to watch, as this diverse group of players become familiar with each other and melding their talents on the fly. The addition of Althea Sully Cole's many-stringed kora, also called the African Harp, has lightened and tempered the mix.
Bill Cole's didgeridoo and strident double-reeded horns still burst forth exuberantly, but he's punctuating that with the  more delicate high-pitched piri, a flute-like, double-reeded bamboo instrument from Korea. Joseph Daley, the tuba maestro, will once again journey from New York City to add the deep majesty of the tuba as only he can play it, moving to the baritone horn when he seeks a lighter and brighter effect.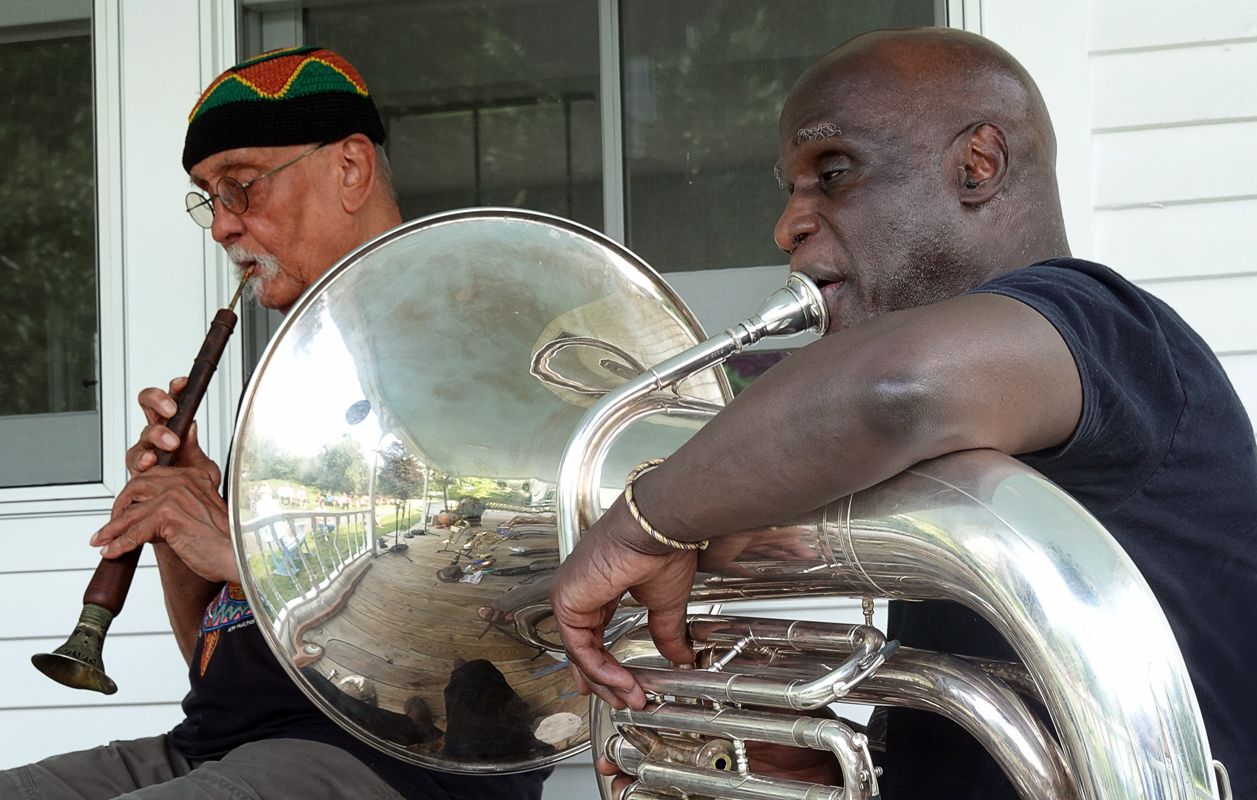 Ras Moshe, a summer resident of Montpelier, is from a long line of saxophone players, his grandfather played alongside Louis Armstrong among others. Ras is a quiet guy but his soaring improvisations on saxophone and flute will take your breath away.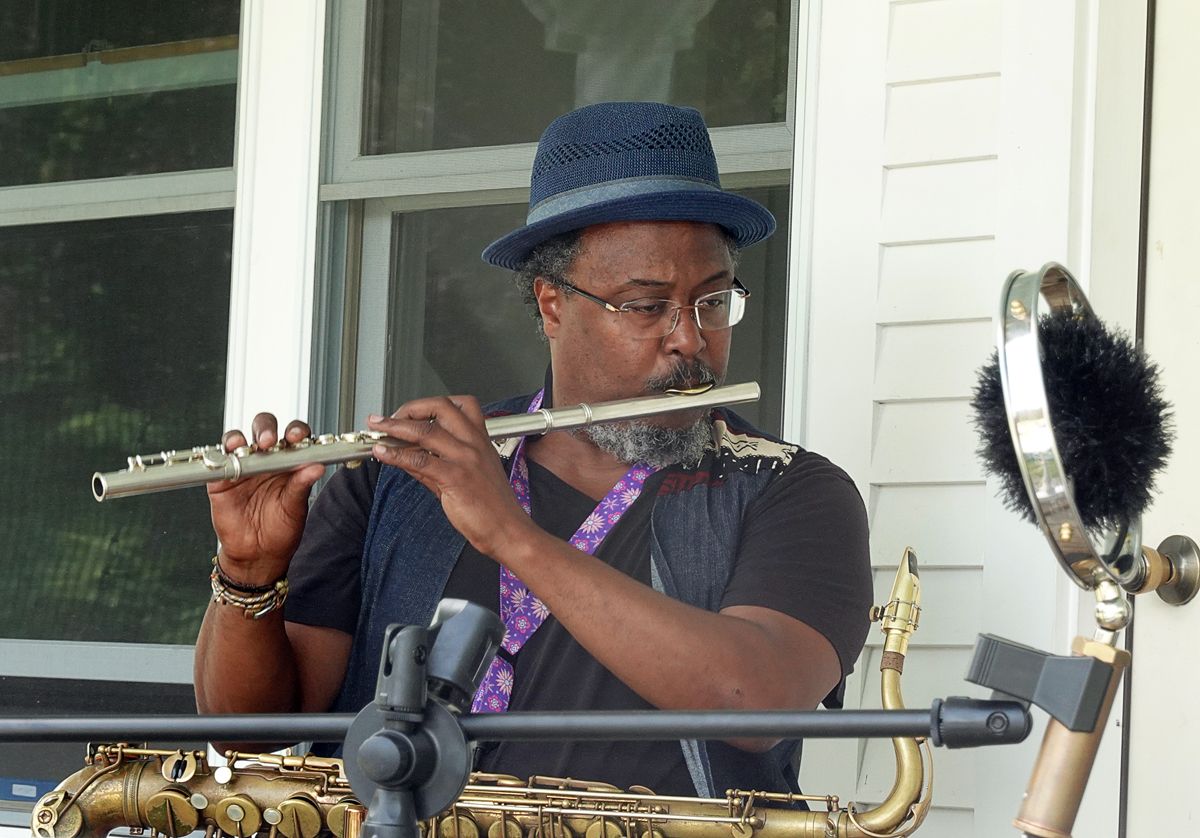 Something is happening here beyond what we think of as "world music," loosely defined as western popular music incorporating traditional sounds from the developing world.  Yes, there are instruments from Africa, Australia, Korea, India and China, as well as Europe. (The tuba was invented in Germany and the saxophone in Belgium.)  But that's beside the point. Here, familiar music forms are shed, and sounds are produced from traditional instruments played in non-traditional ways. It's a living experiment in improvisation and composition in the moment.