African harp will grace next Front Porch Jazz Series presentation
Wednesday, June 16th at 1:00 pm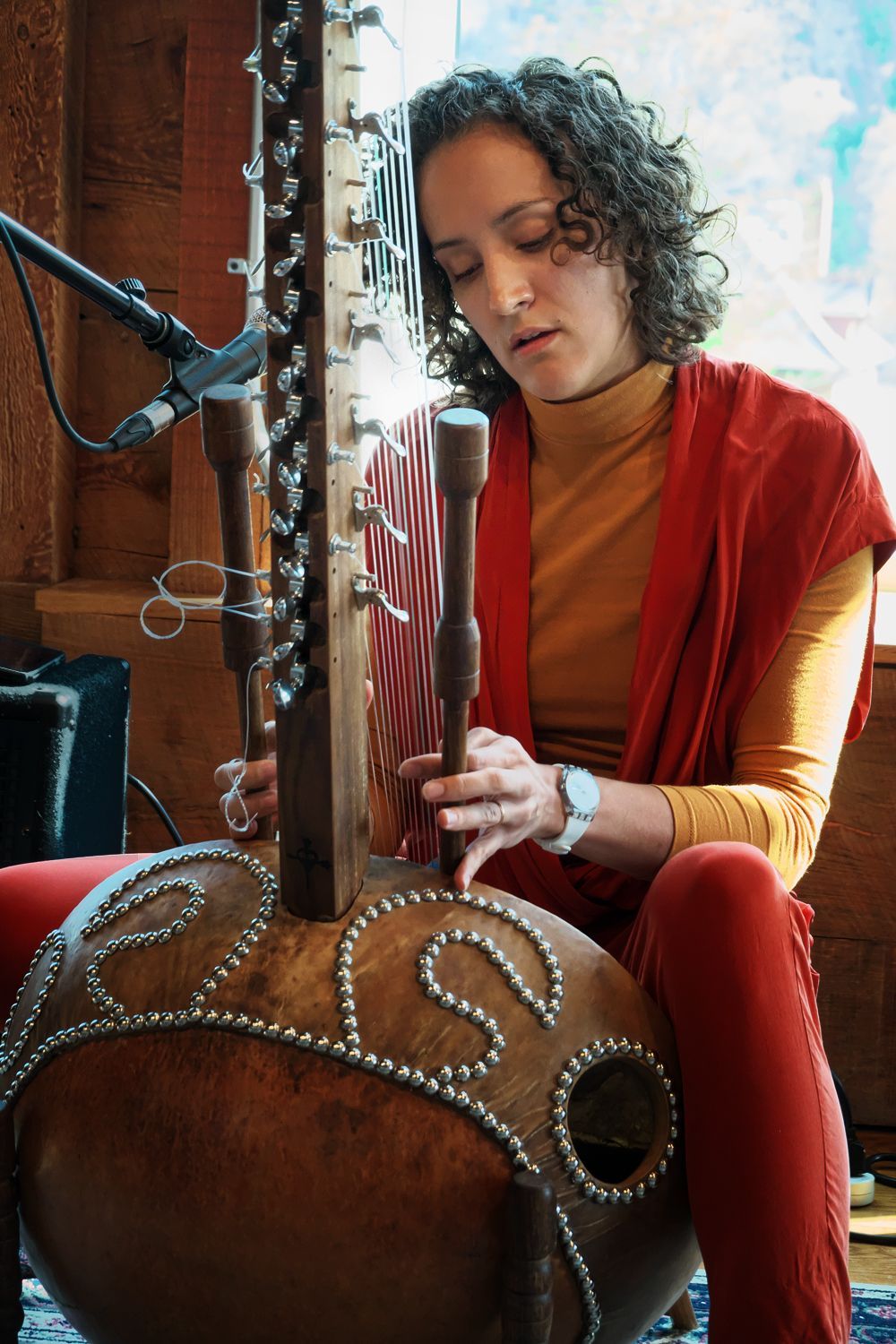 Not many of us have heard of an African harp, or know that it's the colloquial name for the kora, a stringed instrument indigenous to Western Africa. So why not come get acquainted with the melodious kora at the next Front Porch Jazz Series on Wednesday, June 16th at 1:00 pm. It's at the usual location, the porch at 1590 Tucker Hill Road, courtesy of the Sully Cole family.
Plucking the strings will be Althea Sully Cole, part-time Thetford resident and daughter of Bill Cole and Sarah Sully. Like her father, Althea is a talented player with a penchant for indigenous, non-European instruments. She fell in love with the kora and has been studying it seriously for the last ten years. She spent three years in Dakar, Senegal studying with kora teacher Edou Manga, and also studies with Yakouba Sissoko in New York City.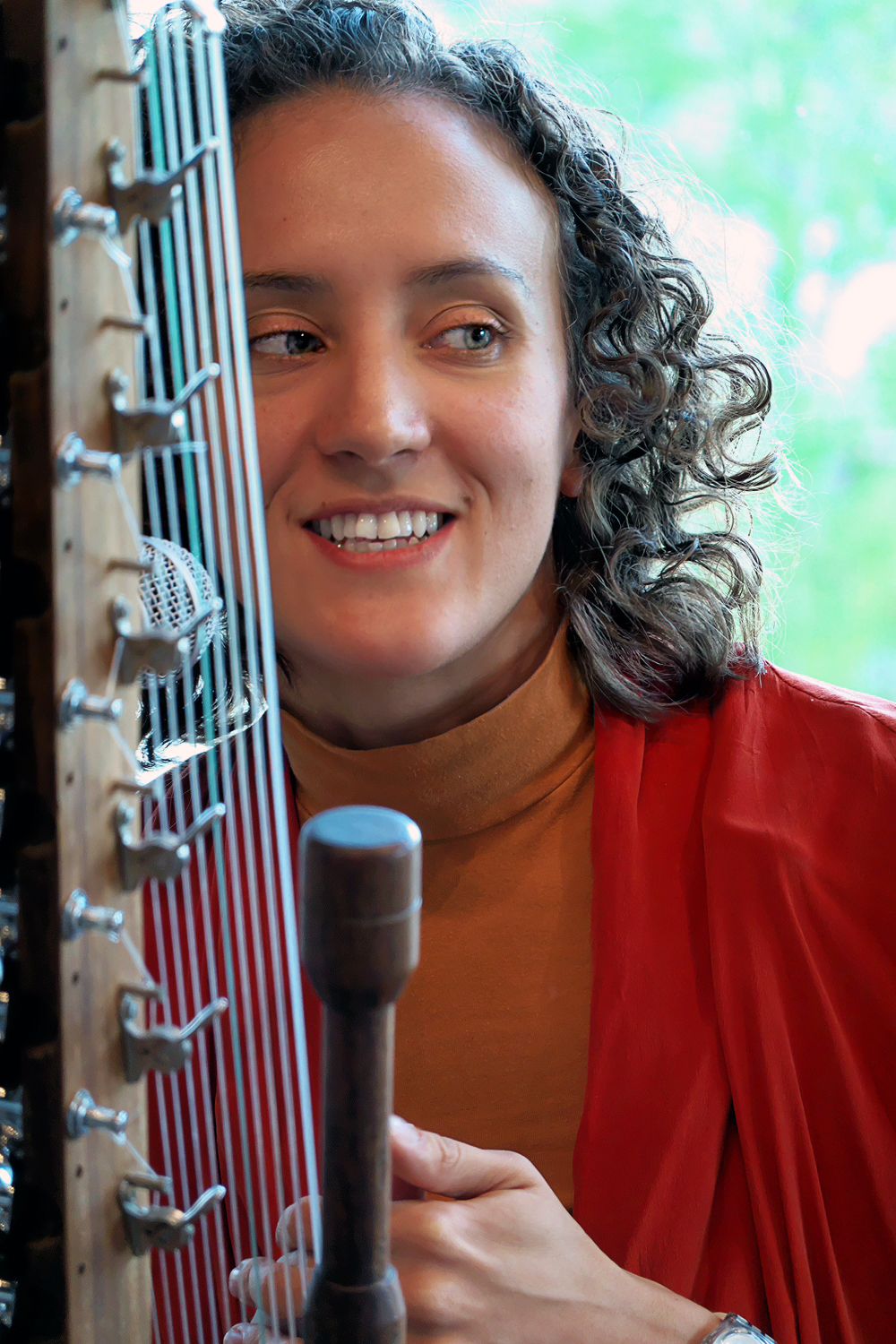 For the curious, the kora is technically a "harp-lute" because it has a large, lute-like body or resonator, typically made from a giant gourd. It is played like a harp by plucking the strings and the tones are set by the string length. Althea's kora has levers that can manipulate the tonality of its 21 strings by half a step, allowing changes in key. It is thought that the kora was developed in the 1700's, in association with trade routes coming into Africa from the Middle East.
Althea is a seasoned performer and has her own trio. Her material ranges from traditional African pieces to music by contemporary West African composers and her own compositions. And that's not all - Althea is also a PhD candidate in Ethnomusicology at Columbia University, NY, and a Fellow at the Metropolitan Museum of Art. Her thesis is a study of the musical instruments from the Mande region of West Africa.
The Front Porch Jazz Series is all about improvisation, and that is what Althea will be doing with the kora on June 16th.  The kora is not a very loud instrument, unlike the reeded horns, saxophones and trumpets that have been featured so far in the series. It will be interesting to see how the addition of a melodic, harp-like sound will change the dynamic of the ensemble.
Althea will be playing alongside Ras Moshe (saxophone and flute), Taylor Ho Bynum (cornet and trumpet) and of course Bill Cole, on a variety of asian double-reeded horns and the didgeridoo. Last we heard, Bill was searching for his smallest piri, or Korean double-reeded bamboo flute, that might play harmoniously with the elegant kora.