Thetford institutes indoor mask mandate
The mandate applies to all public institutions.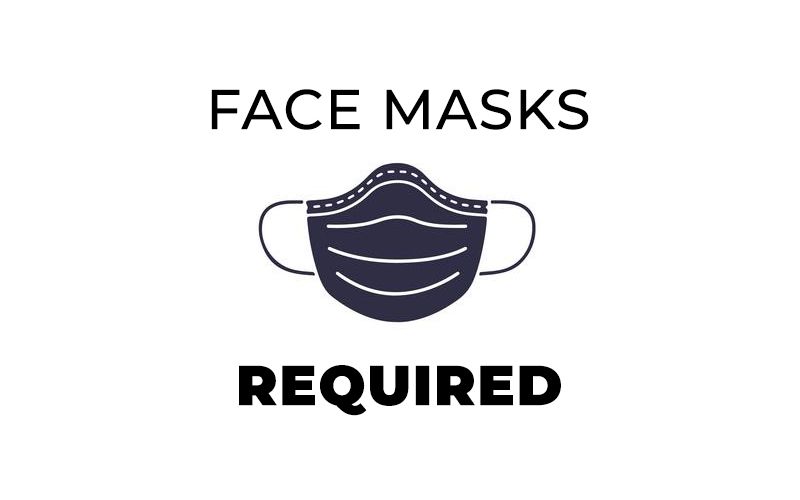 Municipalities in Vermont are now allowed to enact temporary mask mandates on a town-by-town basis thanks to new legislation passed during a special session of the Vermont legislature. While health experts say a mandate would be more effective on a statewide level, Governor Scott has refused to take action. The decision now rests with individual Selectboards.
Anne Sosin, Thetford resident and Global Health Initiative Program Director at Darmouth's Rural Health and Energy Equity Advancement Lab, wrote in an email to the Thetford Selectboard, "I will clarify that while I have advocated for a statewide (and actually regional) approach to masking, I am not opposed to town-level mandates. I simply think that fragmented policies are less effective and that they burden local leadership with public health decision making and political battles."
About a week ago, the Hartford Selectboard voted 5-2 against a town-wide mask mandate, a decision that Rep. Jim Masland (D-Thetford) called unfortunate in Thetford's December 6th Selectboard meeting. Masland said, "It would be great if the region could work together."
The risk of transmission in Orange County, VT is now "very high" with almost 60 daily new cases per 100,000 people.
According to the New York Times (last updated December 7, 2021),
Cases have increased recently and are extremely high [in Orange County, VT]: The total reported for the past week was the highest of the pandemic. The number of hospitalized Covid patients has also risen in the Orange County area. Deaths have remained at about the same level. The test positivity rate in Orange County is relatively low, suggesting that testing capacity is adequate for evaluating Covid-19 spread in the area.
Cameron Gregory, owner of both Baker's in Post Mills and the Village Store in Thetford Center, expressed concern with enforcement. He detailed how upset customers have yelled, and he suspects will yell, at his employees. Cameron said it's not fair to put employees in that position. He did not think it practical to have a security guard or ask the Thetford Police to be stationed outside local stores. Cameron is also concerned about losing customers, suggesting that it was easier for larger stores in Lebanon to turn customers away for not wearing masks, but "I'm the little guy."
Many residents spoke up in the Selectboard meeting and over email, including representatives from the Thetford Elder Network, all in support of a local mask mandate. Multiple residents expressed concerns about shopping locally when there wasn't a mask mandate, saying that, recently, they're preferred to travel to larger stores that have mandates.
"I don't feel safe in local stores," one Thetford Center resident said. "I do everything I can to shop locally, but that's changed recently."
The Selectboard's five members voted unanimously to institute an indoor mask mandate in Thetford for all public institutions, leaving the details of the mandate's implementation to the Town Manager. While some institutions, like Latham Library and Watson's Automative, have been requiring masks already, others will have to make changes.