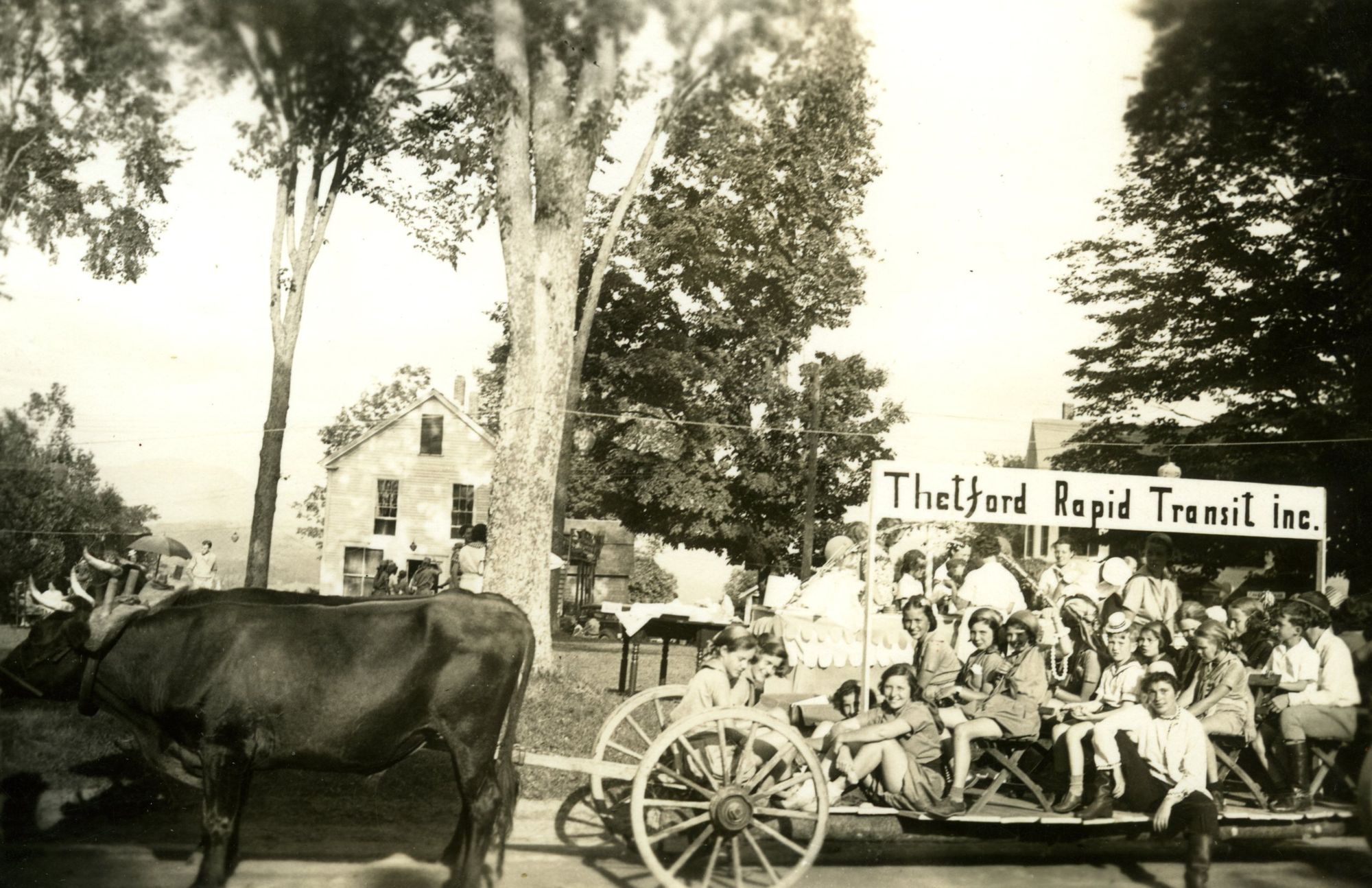 Getting together with friends and neighbors to celebrate our community and raise money for a good cause – it's a New England tradition. Whether it's an agricultural fair, like the Tunbridge World's Fair, or an Old Home Day celebration, New England supports many kinds of fairs.
On Saturday July 31, your neighbors in and around Thetford Hill will celebrate the 107th annual Thetford Hill Fair. Our good cause is to raise money to provide care and management of the Thetford Hill Common. Our goal is to bring people together to enjoy themselves, to renew old friendships and make new ones.
Why is there a need to maintain the Common? Thetford Hill did not always look the way it does today. The church was first built right on the Common, but in 1830 the entire building was moved from the Common to its site just across Route 113.  The Thetford Hill Common itself was established as a public park, and the church became one of the important buildings around the Common. The Thetford Hill Improvement Society took responsibility for the care of the Common. To pay for this work they organized their first fair in 1913, and from that day forward, with only the exception of 2020 due to the Covid epidemic, this tiny gem of a fair has been held continuously.
From 11:30 until 3:30 on Saturday July 31, fairgoers can enjoy wonderful rummage, outstanding antiques and collectibles, face painting, plants, books, food, music, circus acts, and the classic tea garden on the grounds of the Latham-Kendrick double house.  The Thetford Historical Society, housed in one of the buildings that surround the Common, may even provide a self-guided walking tour to homes on The Hill.
The Thetford Historical Society, housed in one of the buildings that surround the Common, will have publications and maps for sale, and walking tours of the houses on the Hill to borrow for the day.
We invite you to join us in the return of one of the longest-lived local fairs in New England.