Proposed one-seat House districts would impact Thetford
Thetford would no longer share a House district with Norwich and Sharon.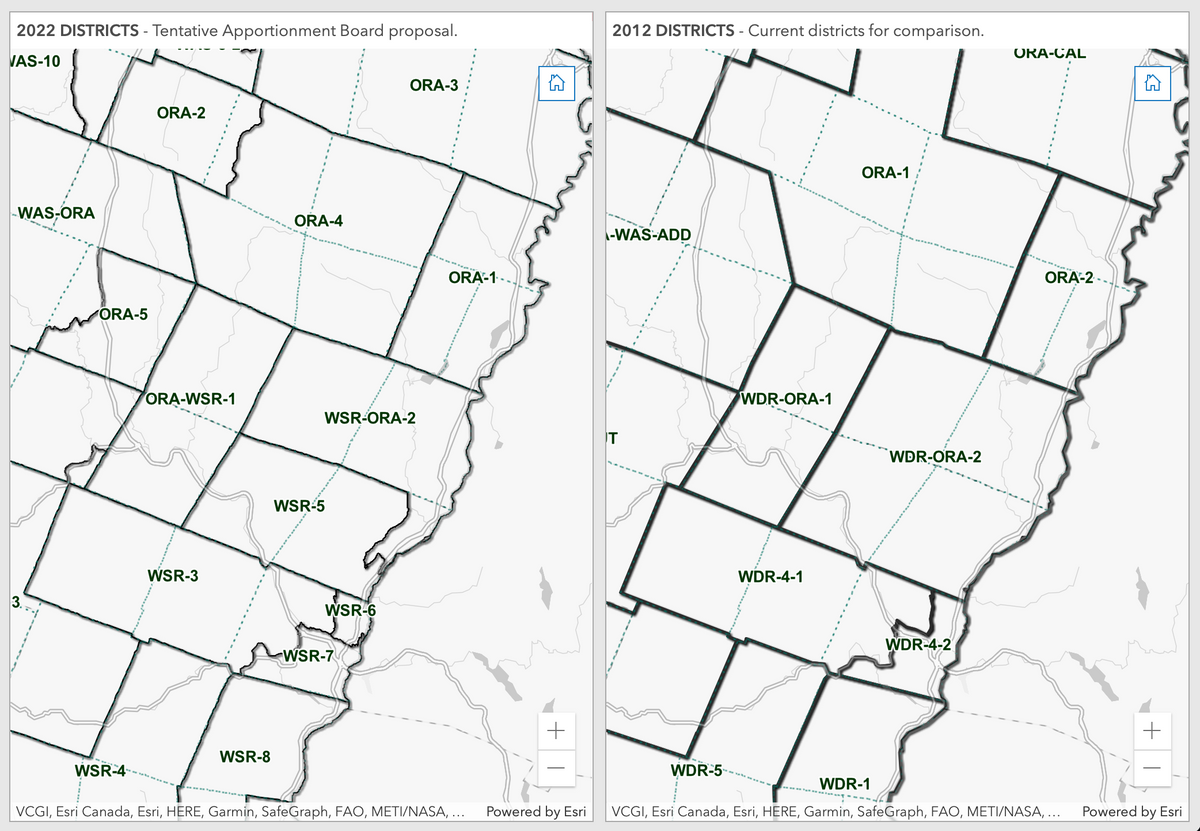 Every ten years following the US Census, the state's House and Senate districts are redrawn to keep their population within 10% of the ideal population, which, for House districts, is approximately 4,300 people per representative. This is to ensure compliance with the one person-one vote principle. Thetford currently shares a two-seat House district with Norwich, Sharon, and Strafford.
The proposed redistricting would split that district into two one-seat districts, one representing Thetford, Strafford, and a portion of Norwich, and one representing the majority of Norwich and Sharon. The two representatives currently holding those seats – Rep. Jim Masland and Rep. Tim Briglin – are both Thetford residents.
The impact would be felt statewide. Local Boards of Civil Authority (BCAs) are being asked to meet and provide feedback to the Legislative Apportionment Board on the proposed map, Thetford's BCA will be meeting on Thursday, November 2nd, 2021 at 7pm (meeting details can be found on the Town website) and accepting public comment. Thetford's BCA will also be appointing represenatives to discuss the proposed map at a district meeting on November 8th with Norwich, Sharon, and Strafford.