Officer Scruggs named Interim Police Chief
Michael Scruggs is a Thetford native and has worked for the Thetford Police Department since 2010.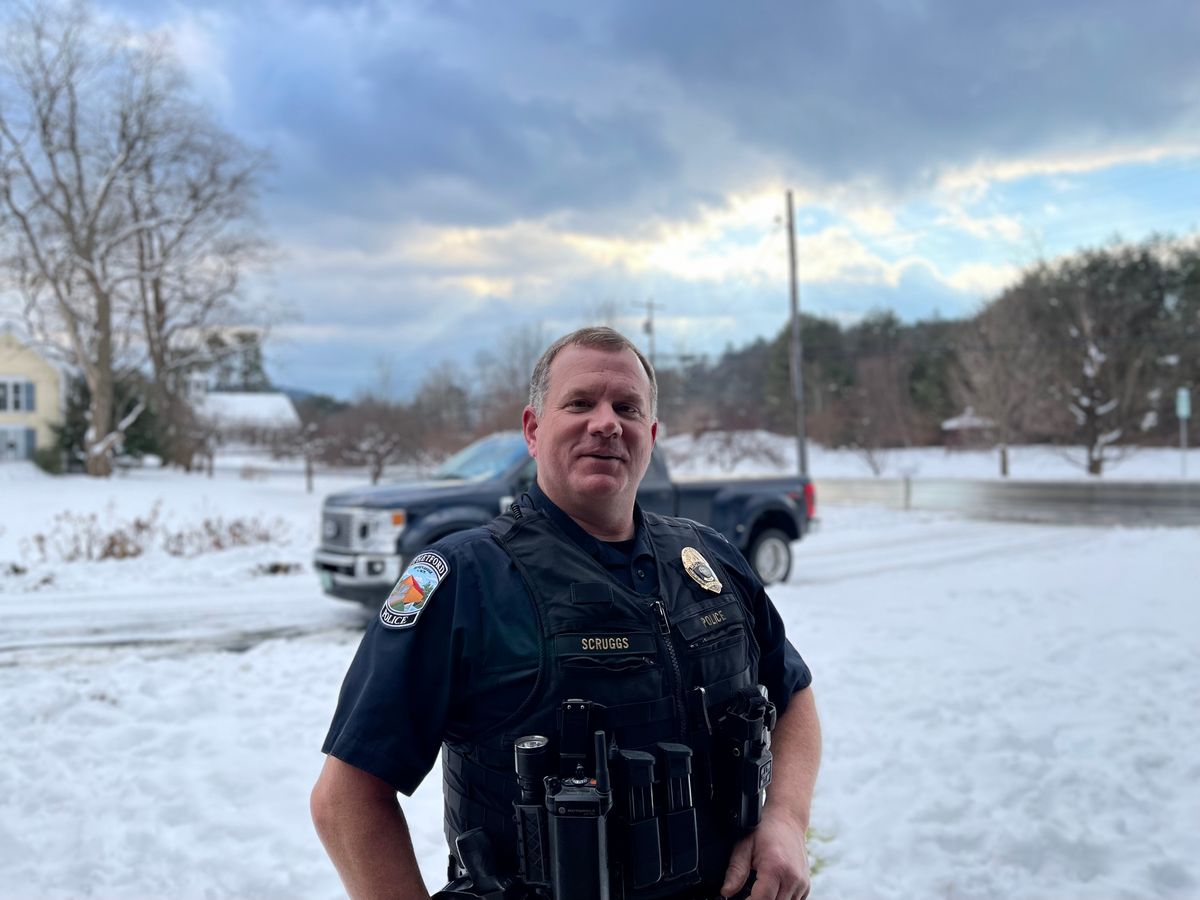 Town Manager Bryan Gazda announced at the December 20th Selectboard meeting that Thetford patrol officer Michael Scruggs will be Interim Police Chief, effective January 2nd, 2022. "Chief Evans is supportive of the appointment and will be working with Officer Scruggs to acclimate him to the duties of the position." Chief Evans is retiring from public law enforcement at the end of the year.
Gazda estimates that the appointment will be 180 days or shorter while a decision is made on police staffing. The Department will continue to provide coverage 7 days a week.
Officer Scruggs is a Thetford native and a 1991 graduate of Thetford Academy. He started with the Thetford Police Department in 2010 as a part-time patrol officer, and became full-time in 2017.
Thetford students and school employees have become accustomed to Chief Evans' presence during his tenure. Since Officer Scruggs' interim role will overlap with the school year, Officer Scruggs hopes to continue that tradition. "I have seen and heard how Chief Evans' involvement has played a role for our kids, schools, and families just by his time at school…. It's amazing how much difference consistent interaction can make."
Officer Scruggs used to be a D.A.R.E. (Drug Abuse Resistance Education) Officer. "I look forward to being involved with all our schools. Kids (school staff too) are important to our future."