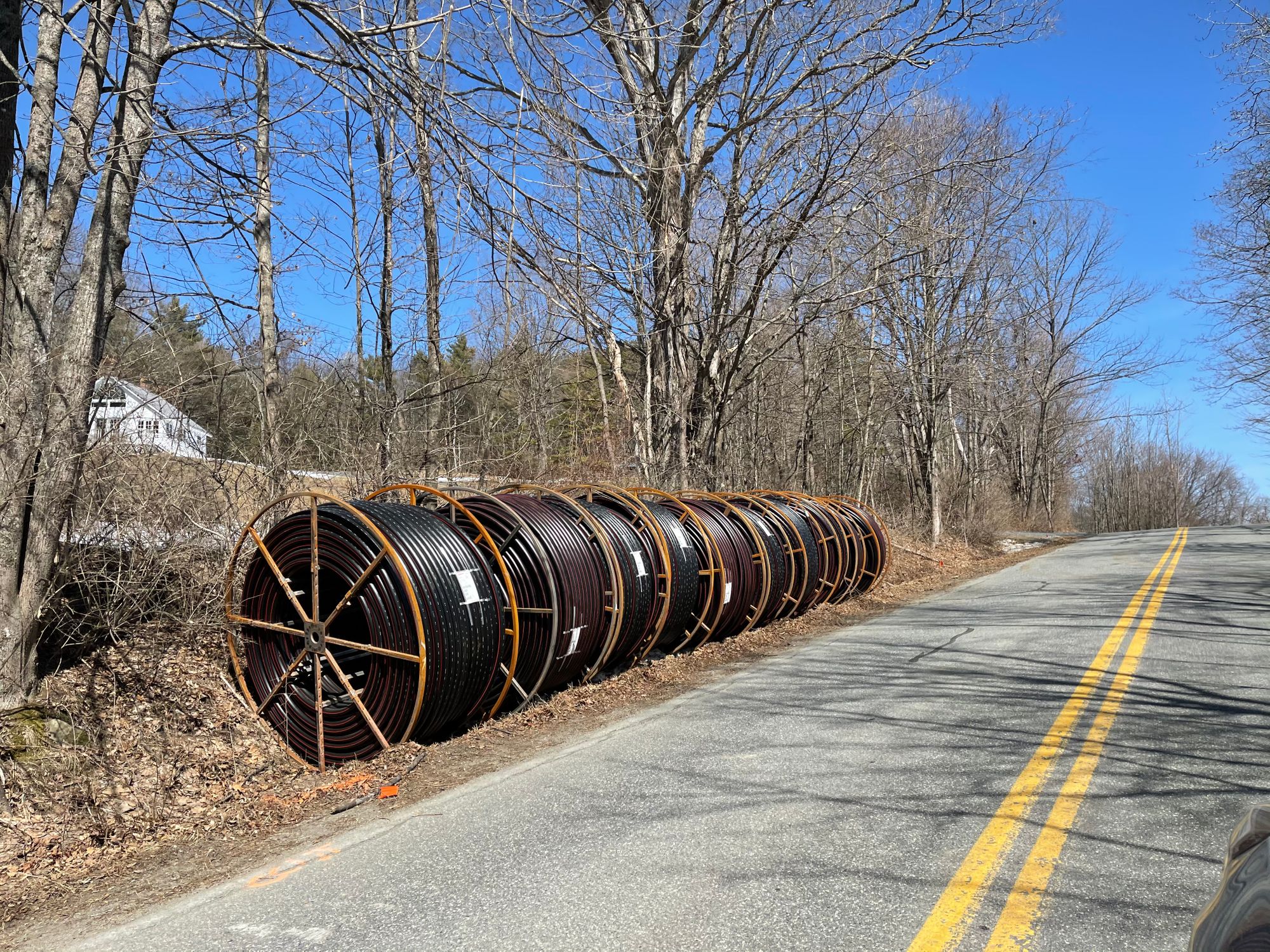 Kevin Matte, designer for Green Mountain Power, first approached the Thetford Selectboard in January of 2020 about a proposed power line upgrade for Academy Road. He reached out again over email as the project start date drew nearer:
Thetford historically was a "phone company maintenance area" meaning that whoever the phone company was (ie. NE Tel, Bell, Verizon, Fairpoint or CCI) they owned the poles in Thetford and the power company (ie. CVPS or GMP) paid rent to them.  Now GMP owns all of the poles we are attached to and unlike the phone company GMP wants to do a lot of improvements.  I have a project on Route 132 , another one on Gove Hill, and a very extensive project on Academy road all in the works for 2021.
Why Acamdey Road? "Currently our line is horrible and exists on the top of the hill in the woods," Kevin wrote.
The new line will be buried underground in the Town right-of-way.