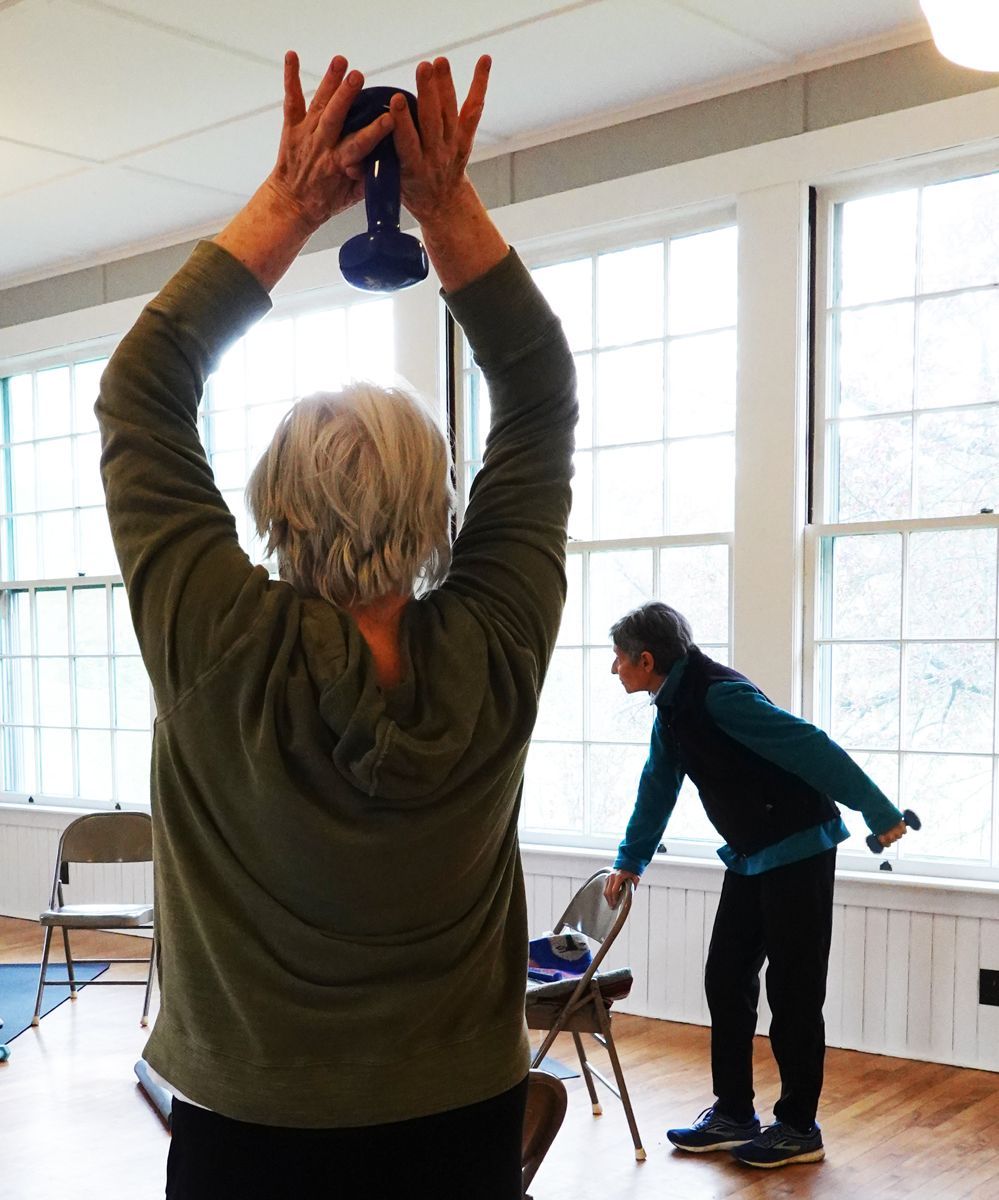 After a hiatus of many months we can start working on our — bones. The Better Bones exercises have recommenced. An informal group of residents are meeting at 9 a.m. on Tuesdays and Thursdays at the beautifully redecorated Thetford Center Community Association (TCCA). The purpose: to gain bone strength by lifting weights. Participants are guided by exercise charts originally drawn up by Hilary Linehan, who was Thetford's Recreation Director and a former olympic athlete.  Hand weights and leg weights are provided, thanks to the Thetford Recreation program. Participants need only bring a mat to lie on for floor exercises.  After a weights routine of approximately 45 minutes there is a series of stretches to relax muscles and improve flexibility. It is free, and there's friendly chatter too.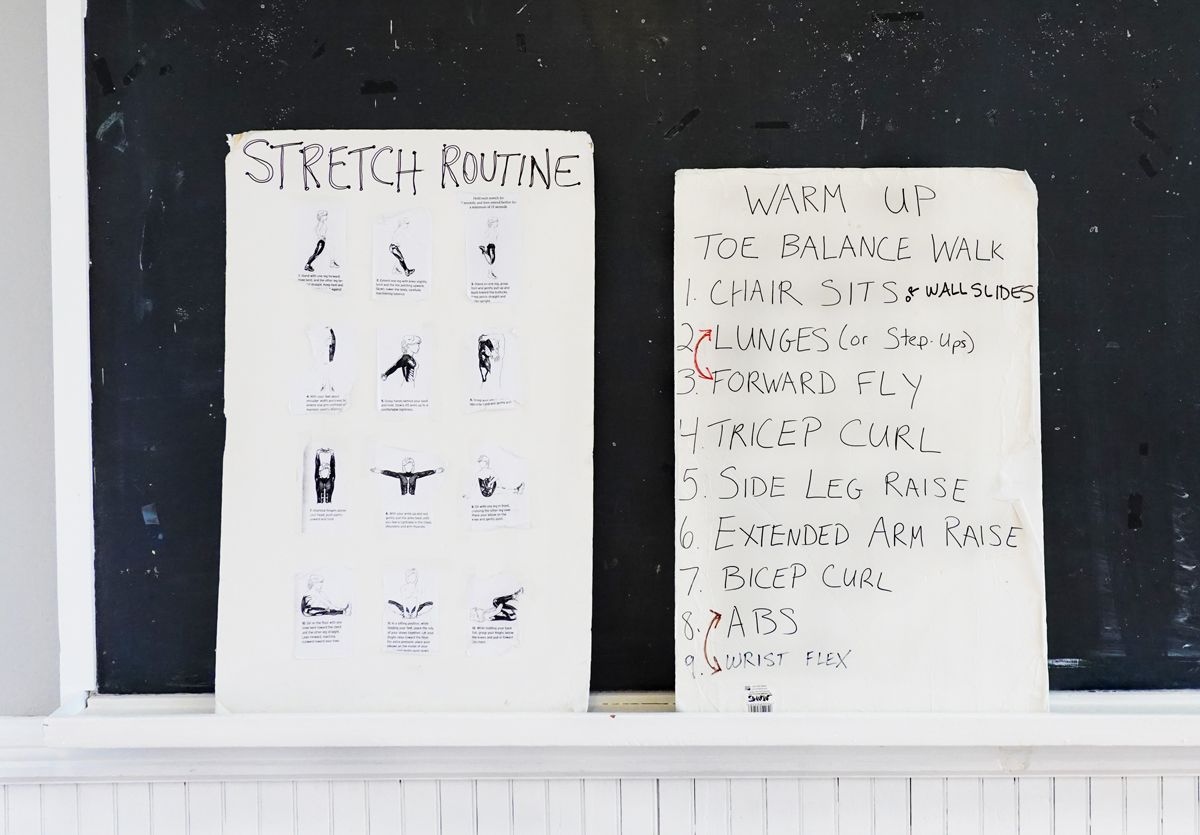 The program was started by the late Alice Pearson, after observing a weight lifting session inspired by the book "Strong Women, Strong Bones" by doctor Miriam Nelson. Alice was determined that Thetford would have such a program and recruited Hilary Linehan to design the weights routines and convene participants. The benefits are two-fold. Research has shown that strength training twice a week significantly reduces the risk of fractures due to osteopenia and osteoporosis. Interestingly, strength training has the unexpected bonus of protecting brain areas that are vulnerable to Alzheimer's disease.
Alice passed away years ago, but the Better Bones group, without any one person in charge, keeps going. All are welcome!