EVENT: Meet Thetford's new state senate district
Thetford had 1 state senator; now it has 3.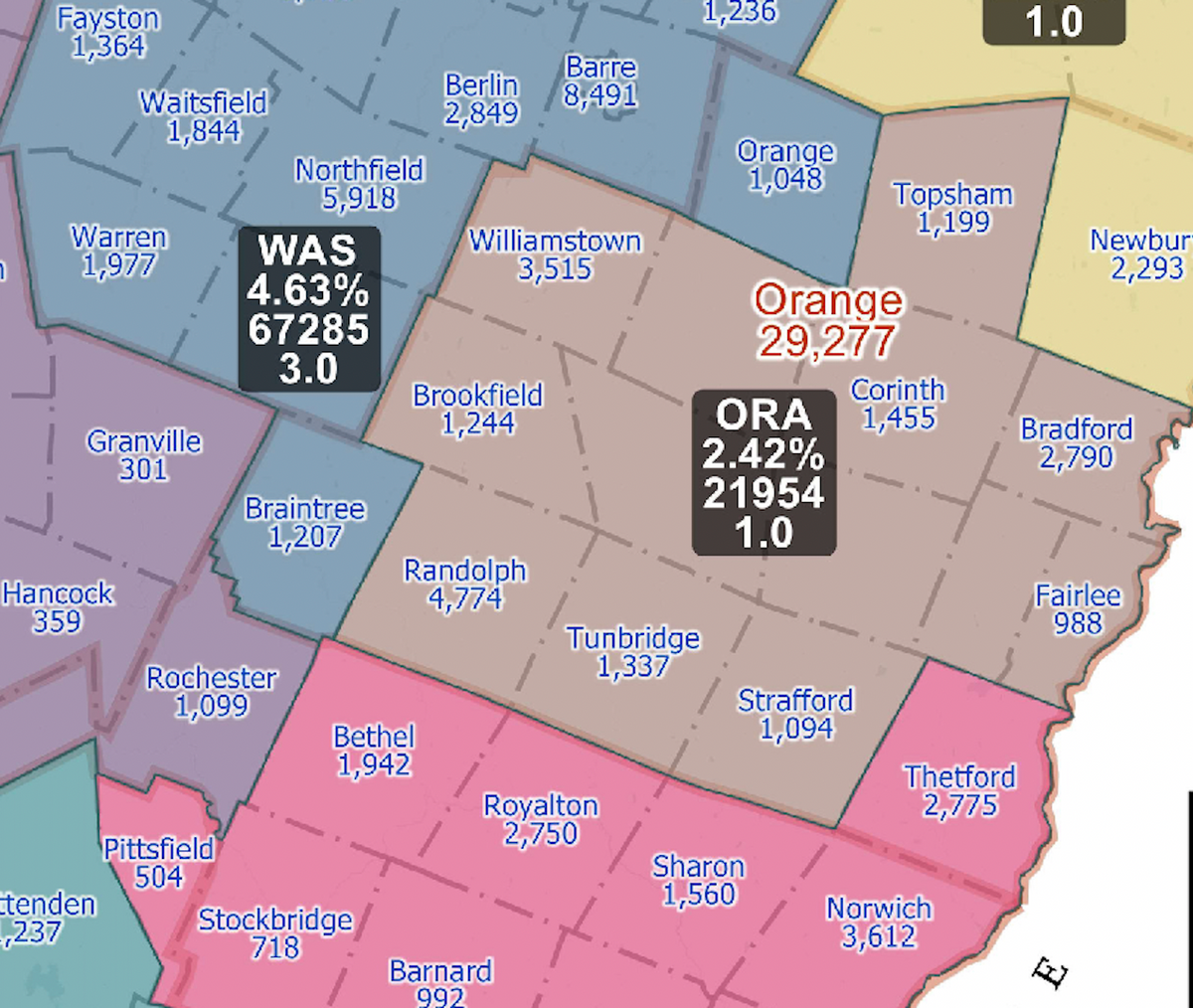 On May 6th, 2022, Gov. Phil Scott signed new legislative maps into law, solidifying Vermont's political playing field for the next decade. While the biggest story for Vermont may be that Chittenden County's six-member state senate district has been broken up into smaller districts, there's news for Thetford too.
Thetford has left the Orange senate district and joined Windsor.
Orange is a one-seat senate district held by Sen. Mark MacDonald, who was first elected in 1994 and has held the seat ever since, except for a single term in the early 2000's. Windsor, on the other hand, is a three-seat district, which means Thetford residents will now have three state senators to turn to instead of one.
Windsor is currently represented by Sen. Alison Clarkson (D - Woodstock), Sen. Dick McCormack (D - Bethel), and Sen. Alice Nitka (D - Ludlow). Nikta, who was first elected in 2006, is not running for re-election, while Clarkson (elected in 2016) and McCormack (2006) are seeking re-election.
Also on the Democratic primary ballot are Rep. Rebecca White (D - Hartford) and Christopher Marrow (Manchester). Marrow pulled out of the race after ballots were printed. Dana Colson and Alice Flanders are running on the Republican primary ballot.
A "meet Thetford's new senate district" event is being organized by the Thetford Democratic Committee, which will bring the three Democratic senate candidates to Thetford on Tuesday, July 19th, from 5:30-7:00 pm. The event will be in-person at the Thetford Community Center Association and moderated by retiring Rep. Tim Briglin (D - Thetford).
---
A related event for Thetford's Democratic primary race for House will take place via livestream on Thursday, July 14th, from 6:30 to 8 pm. Unlike its senate district, Thetford's house district is remaining unchanged, keeping as a two-seat district representing Norwich, Thetford, Strafford, and Sharon. You can propose questions for the candidates, Rep. Jim Masland (Thetford), Dee Gish (Sharon), and Rebecca Holcome (Norwich), through an online form here. Bob Farnham will be streaming the forum from his website.
---
As always, you can contact the Thetford Town Clerk for more information on voter registration, early voting, and election-day voting, or visit the My Voter Page on the Vermont Secretary of State's website.