EVENT: Going out with a bang; Last free "Porch Concert" features noted percussionist
Free - Thetford Hill Congregational Church, Saturday August 19th at 1:00 pm.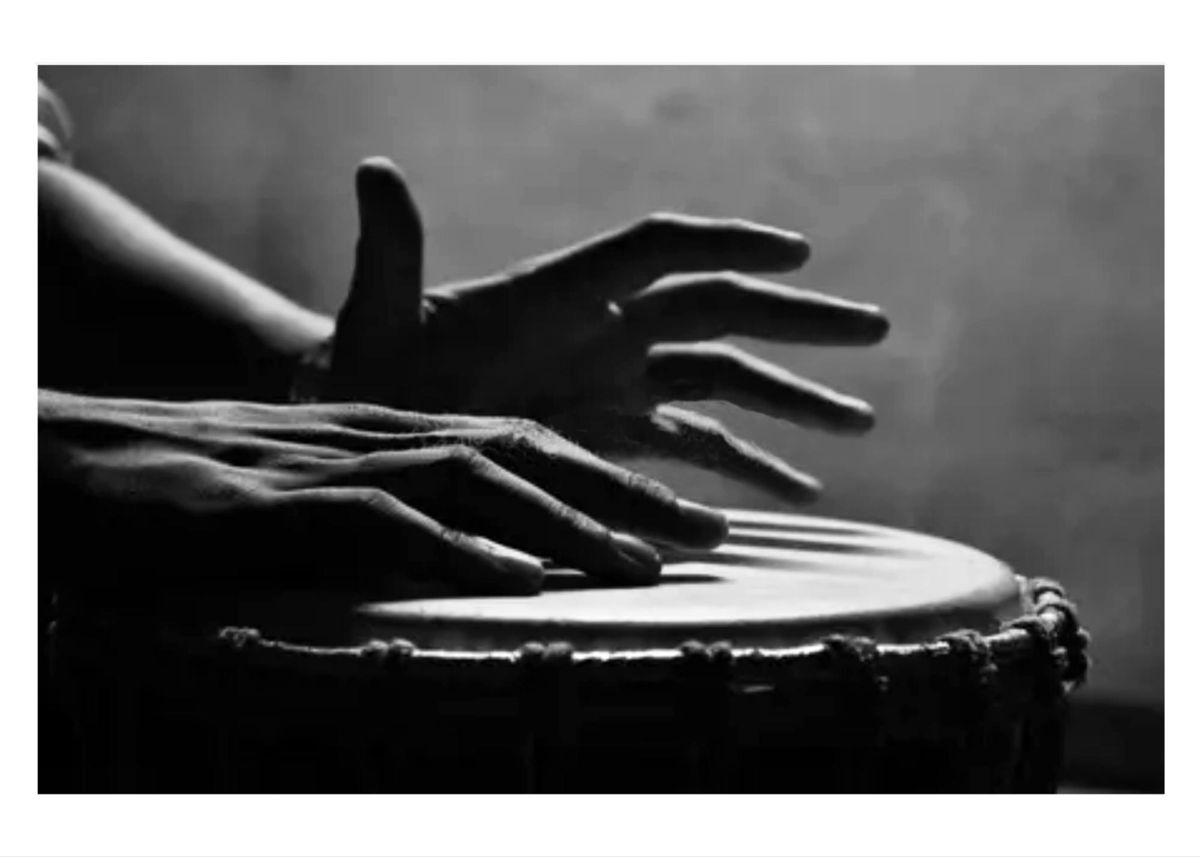 The Congregational Church on Thetford Hill will reverberate to the sound of free-form jazz for the last time this summer. And it will be almost the full ensemble. Jospeh Daley, the tuba maestro, will travel from Pennsylvania to appear alongside Ras Moshe on saxophone and flute; Taylor Ho Bynum on cornet, trumpet, conch shell etc.; and ensemble leader Bill Cole on didgeridoo and double-reeded asian horns. Mali Obomsawin, the bass and vocals performer, will be missing. However, there will be new spice in the mix in the form of Mike Wimberly on percussion.
Mike has been on the faculty at Bennington College since 2012. He was raised in Cleveland, Ohio, in the era of steel mill pollution and civil rights unrest and grew up to the sounds of soul, funk, rock jazz and classical music. His post graduate studies at the Manhattan School of music expanded  his interests to the African Diaspora, electronic music and improvisation.
He has performed with a long and varied list of notables in the music world, including Paul Winter Consort, Funkadelic, Choir Boys of Harlem, Dionne Warwick, Blondie, and Vernon Reid to name a few. He was also a featured artist with several orchestras, notably Berlin's Rudfunk Symphony, Vienna's Tonkuntsler Symphony, the Leipzig Symphony  and the International Region Symphony Orchestra.
In addition his compositions and sound designs have propelled the performances of dance companies, including Joffrey Ballet II, Urban Bush Women, Alvin Ailey II, Forces of Nature Dance Theater, Phildanco, Complexions Contemporary ballet, and several others.  Theatrical performances have also used his sound designs, for instance Midsummer Night's Dream for the Classical Theater of Harlem.
Not surprisingly, Mike is also a recording artist. His latest album is "Afrofuturism" on the Temple Mountain Record Label. It is distributed on Warner Music and may be accessed on the major streaming channels.
This looks to be an exceptional performance — and it's free! Thetford Hill Congregational Church, Saturday August 19th at 1:00 pm.