COVER announces Stuff-a-Truck event at Thetford Recycling
"Tools are some of our bestsellers at the COVER Store," their pamphlet says.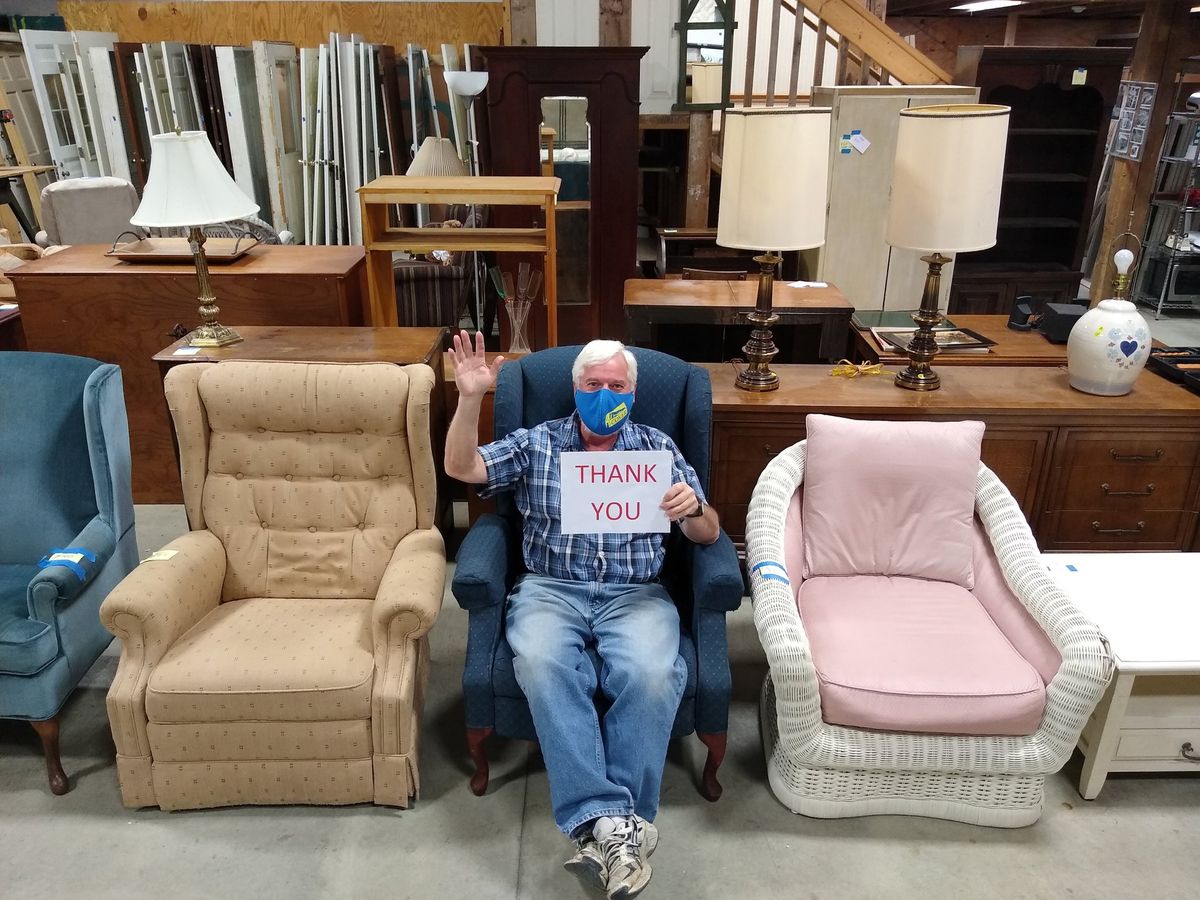 Some of you may know Steve Bingel, who lives in North Thetford. He was the Postmaster for Thetford Hill, Thetford Center and North Thetford, and he's on the Board of COVER Home Repair, a nonprofit located in White River Junction.
Dave Joyce, who lives right across from the Thetford Recycling Center, also serves on the Board of COVER. Joyce says the organization is trying to do more to reach out to communities.
"Our service area is forty-five minutes in every direction from our store in White River," Joyce said in a Zoom call, "but often people outside of the Hartford area aren't aware of everything we do."
That's why Joyce and Bingel reached out to Thetford's Town Manager Bryan Gazda and Recycling Coordinator Susanne Simon about a possible Stuff-a-Truck event. "We're looking for ways to connect more with the towns in our service area," Joyce told me.
Joyce said that the Gazda was immediately supportive.
COVER's Stuff-a-Truck event is scheduled for this Saturday, April 10th, at the Thetford Recycling Center. "We're looking for power tools, hand tools, and garden tools," reads the pamphlet that Joyce has been handing out to residents for two past two Saturdays. "Tools are some of our bestsellers at the COVER Store."
According to their website, COVER serves "low-income homeowners, many of whom are elderly and with mobility impairments" and lists four primary services: urgent home repairs affecting health and safety; weatherization and energy conservation services; fall prevention (such as trip hazards); and the repurposing of furniture, appliances, and building materials.
One of the requirements for receiving COVER's services is homeowner participation. Their Facebook page states, "We value a non-hierarchical ethic of service that views those who are donating time, money or materials and those who are being assisted by the program to be equal participants and collaborators within the service activity."
Joyce reported that COVER's work shifted with the pandemic. COVER's website says that volunteers are overseen by construction professionals, but Joyce said, "Our crew leader couldn't go inside homes, let along bring volunteers." Joyce reported that COVER has adapted, including a new program that provides free DIY weatherization kits, instructions included. "It's been very successful," Joyce said. The Thetford Energy Committee (TEC) helped promote the kits.
Bob Walker, founder of — and still an active participant in — TEC, said in an email that "TEC has as part of its mission to make weatherization and renewable energy services available to town residents of all income levels."
Walker reported that Thetford's Home Energy Action Team is a group of volunteers who have worked with COVER in the past, "We'd like to do more in the future to install volunteer-assisted weatherization measures in folks' homes."
According to COVER's website, "Our goal is to restore hope and build community among families that are struggling with challenging housing and financial circumstances that are often at the crisis level. We do this by bringing together volunteers and homeowners to complete urgently needed home repairs and facilitate the reuse of household goods and building materials."
Joyce said that he would be looking for more ways that COVER could integrate with the Town and the community. "There's a housing problem in Vermont," Joyce said. Part of addressing that problem, according to Joyce, means working to ensure that our existing dwellings are healthy. "COVER is certain about how keeping existing homes safe and dry correlates to stabilizing the housing issues in the Upper Valley, and we have national- and state-level research and statistics that illustrate the correlation."
Joyce and Bingel are hoping to see residents who are ready to donate some of their used and/or under-used tools to COVER this Saturday. "Your donations directly support urgent home repairs for folks in need in the Upper Valley!"