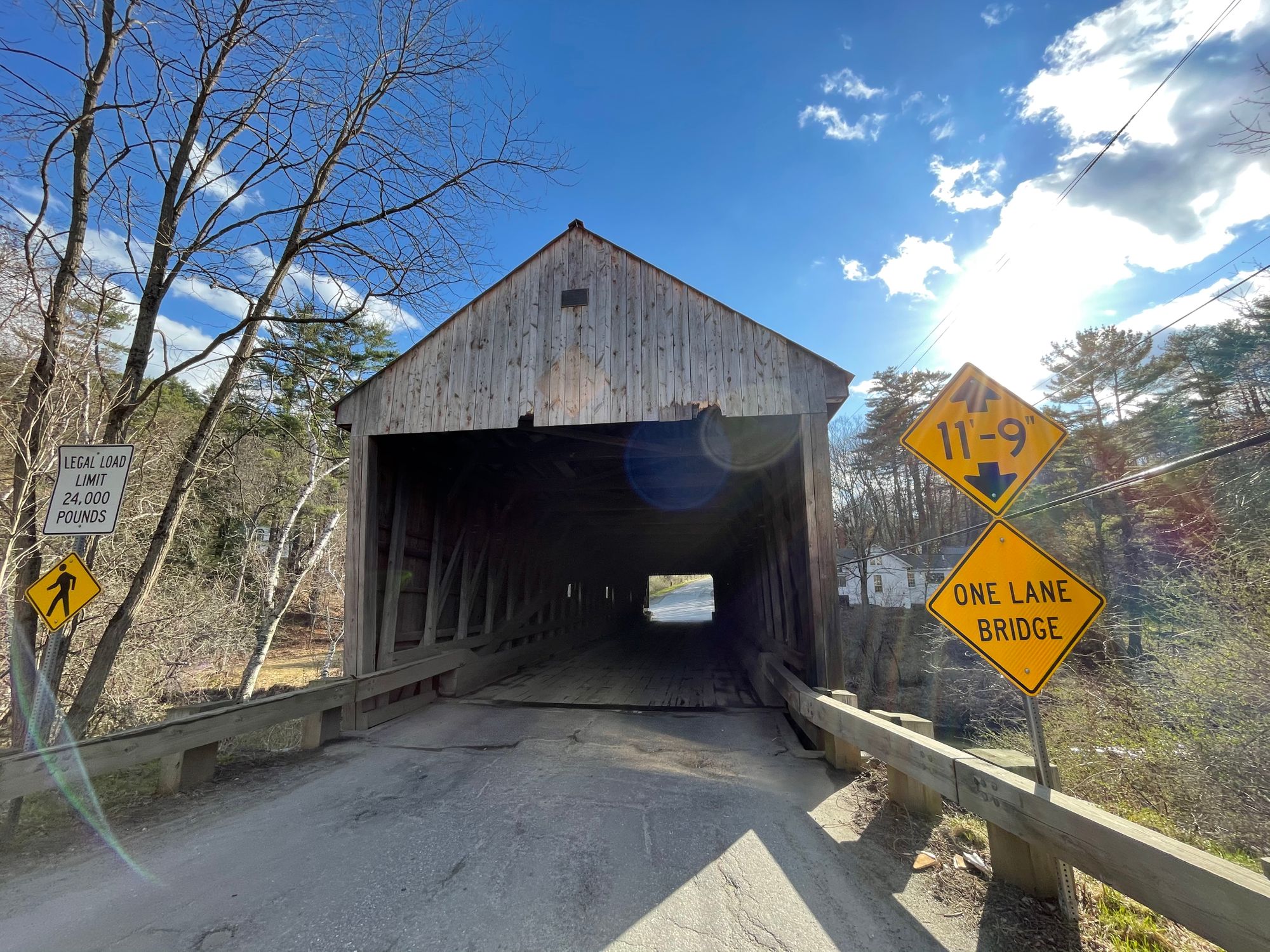 According to a press release by the Thetford Police Department (TPD), a box truck delivering kitchen cabinets to Poor Farm Road hit the north-end gable of Sayre Bridge in Thetford Center today. The truck had a height of 13 feet, while the bridge has a posted clearance of 11 feet 9 inches. The driver remained on scene until police arrived and was cited for Failure to Obey Traffic Control Devices.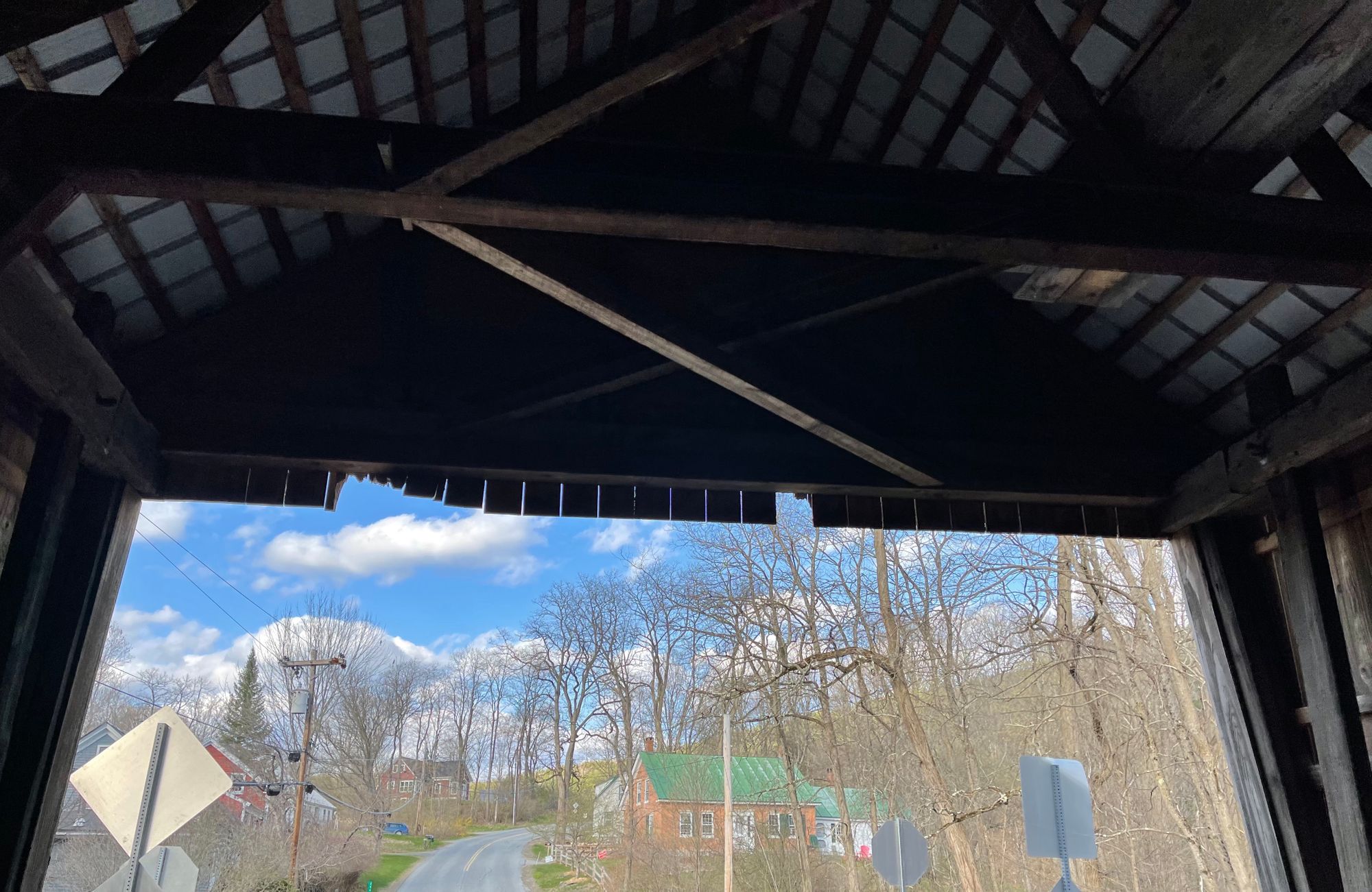 The bridge, which is the only Haupt Truss bridge in New England (there are just two in the entire United States), appears to have sustained only minor cosmetic damage. The truck was also damaged. The photos below are from the TPD press release.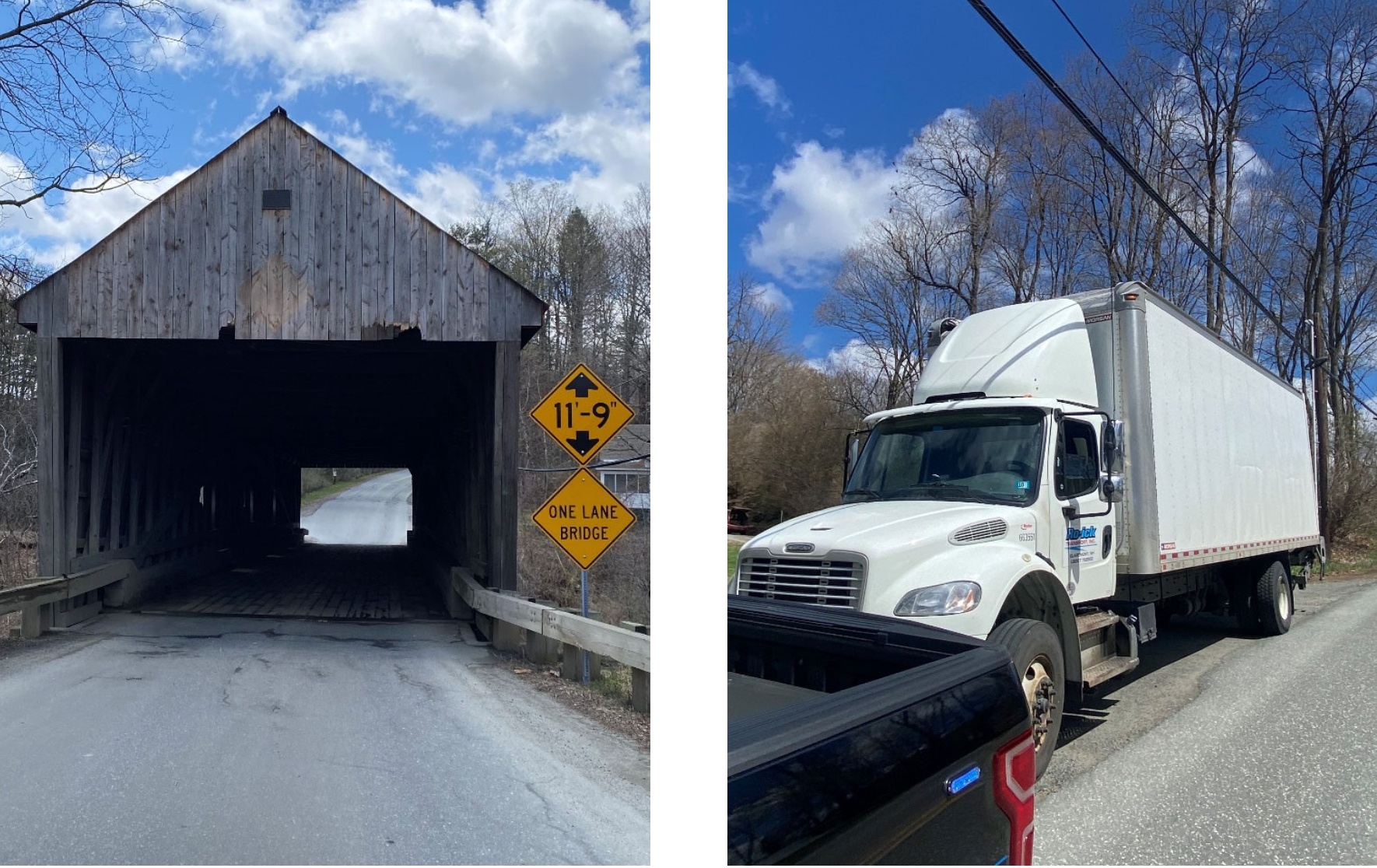 ---
A group of Tucker Hill Road residents, in consultation with the Thetford Historical Society, are planning to donate two signs to the Town – one for each end of the bridge – identfiying the bridge by name. The effort and proposed design is inspired by the signs on the Union Village covered bridge.
One concern, when discussing the placement of the proposed signs, was the potential for damage if a truck were to collide with the bridge. The mock-up below was shared with the Selectboard in March.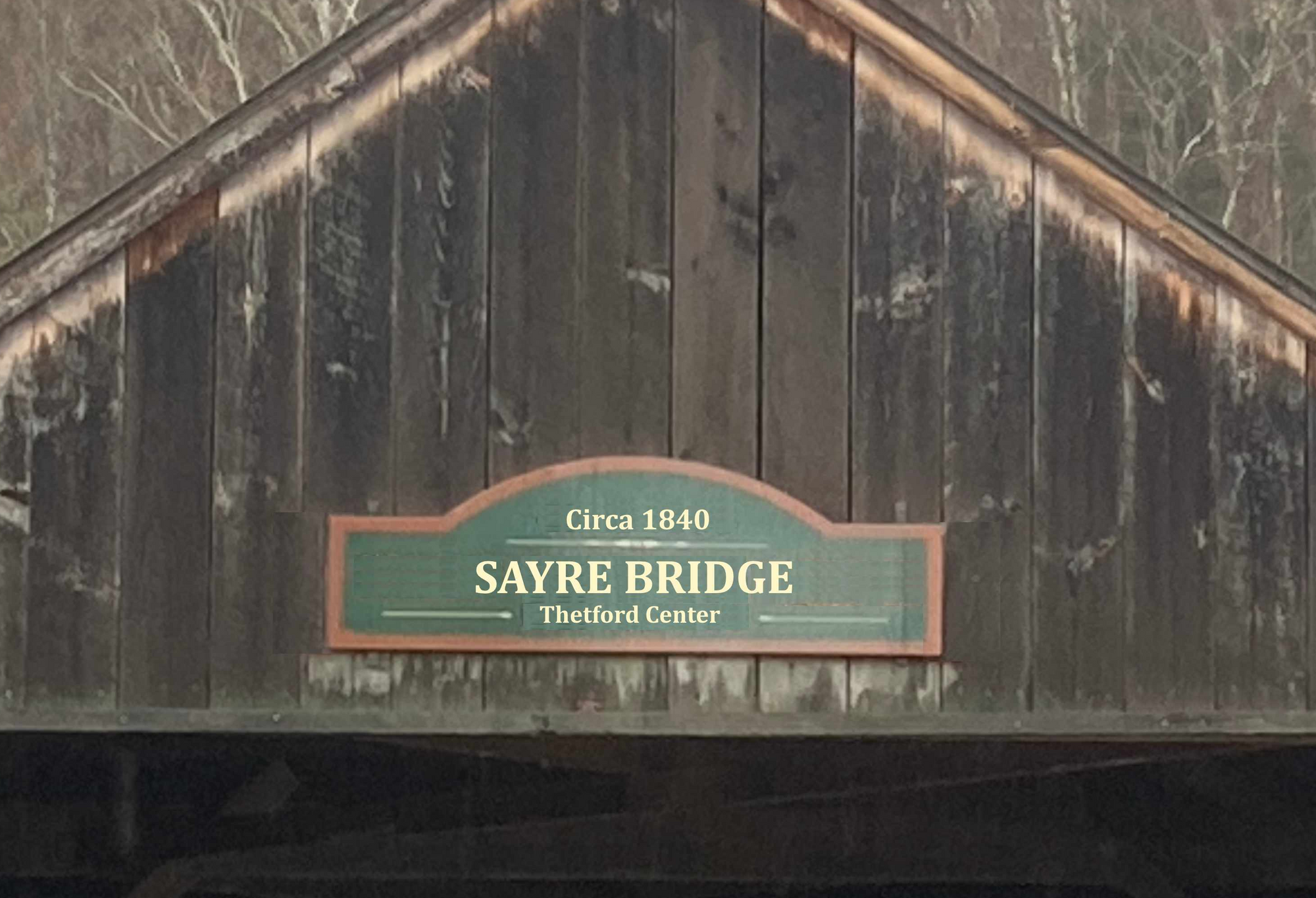 Sayre Bridge and the Union Village covered bridge, which has a posted clearance of 10 feet 6 inches, are the only two ways to cross the Ompompanoosuc River without traveling all the way east to Route 5.