A music hub - Here in The Valley!
On a quiet back road in Thetford, not far from Norford Lake, ideas have been brewing.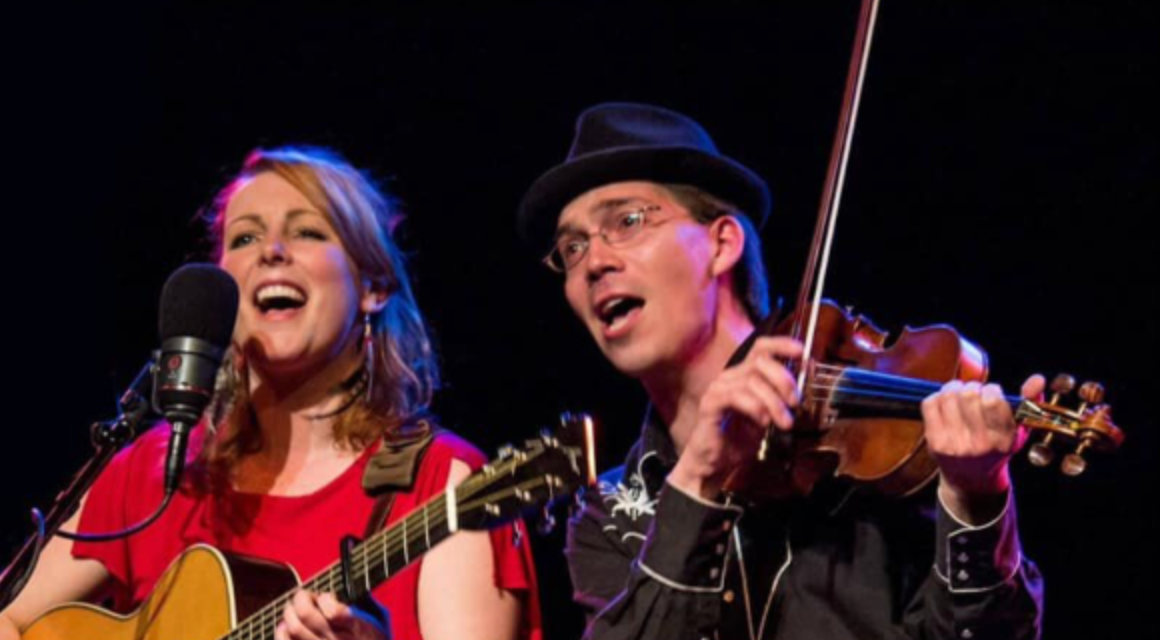 On a quiet back road in Thetford, not far from Norford Lake, ideas have been brewing. Chris Billiau, who modestly calls himself an "amateur" guitarist, teamed up with violin virtuoso and bluegrass fiddler Jakob Breitbach and songwriter/artist Jes Raymond of Wilder to brainstorm a new approach to live music in the Upper Valley. With additional guidance from David Briggs, who generously provided the Briggs Opera House as an incubator, their vision to increase opportunities for artists and bring a greater sense of community to the many performers in our area, has become a reality.
In part, this was inspired by the pandemic, a bleak time when live music simply dried up. Musicians were woefully unprepared for this and found they had no means to broadcast their work or tap into an audience, and had few, if any, recordings to share. Many just stopped playing.
Thus was born Here in The Valley (HiTV), an organization to foster "the social engagement, and shared experience that live music, performance and art provide." Among their offerings is a "ready-to-go" platform for live-streaming a show while recording performance footage. It is entirely mobile and can be set up in any space, as demonstrated recently at the Seven Stars performance center in Sharon. Chris, Jakob, and Jes partnered with Community Access TV in White River Junction (now Junction Arts and  Media) who supply technical skills, equipment, and lighting.
This benefits artists by widening their audience. Just as importantly, it provides musicians with footage of their shows, so they can promote their work (with or without a pandemic) and share it with other artists. This communication and exchange of ideas between artists is a crucial part of a creative community — one that enables it to thrive. HiTV is already connecting a network of artists across Vermont and western New Hampshire.
Videographers benefit, too, as they can use the same footage to showcase their skills and generate a portfolio of work. In addition, HiTV offers publicity and ticketing services to help artists with a source of revenue.  
A milestone in the evolution of HiTV is the upcoming RiverFolk Music Festival. The idea of putting on a music festival bubbled up in talks between Chris, Jakob, Jes, and Tommy Crawford, a Northern Stage actor and musician. There is a great outdoor performance space in White River Junction, the Courtyard, set up by Northern Stage to accommodate theatrical shows during the pandemic.
Why not a music festival?
In fact, Chris and Jakob have often imagined rolling all the best elements of music festivals they have experienced into one show. Jakob also dreams of hosting a radio variety show, loosely modeled on "A Prairie Home Companion."  The music festival realizes some of these ideas — a celebration of Americana and folk music in a radio variety show type format. The performers run the gamut, from standout traditional fiddler Ida Mae Specker, through bluegrass from Jakob and Jes Raymond, to  a "jazzy, funky rock sound" from Ben Kogan, to jazz from Thetford's master Ed Eastridge — and more! It's a family-friendly event - there will be Wicked Awesome BBQ and Beer Truck, and the flexible seating will encourage the audience to enjoy these while listening to the music.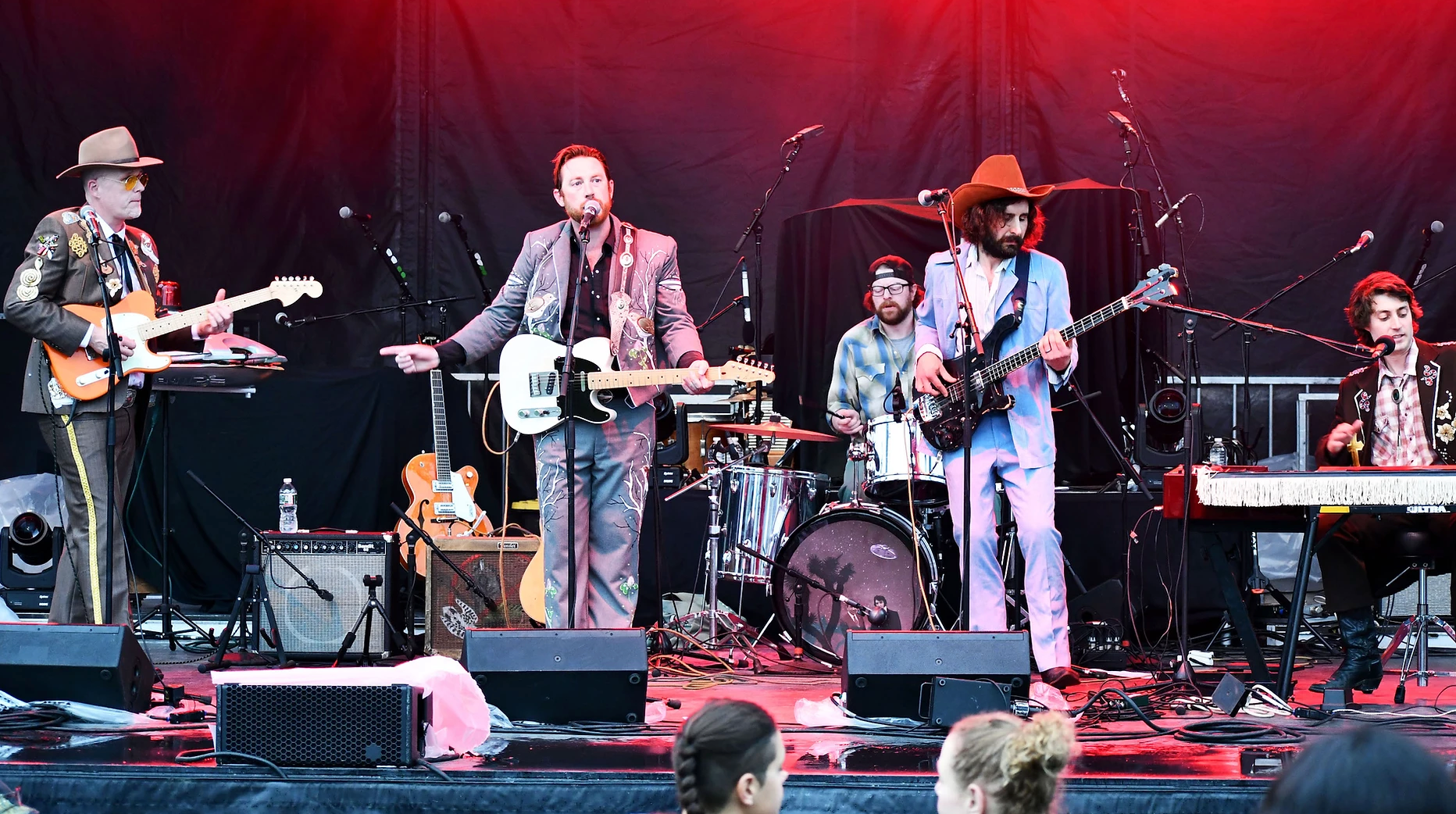 The festival will be the public launch and first major event run by HiTV. On-stage performance will combine with live streaming on YouTube, a "hybrid performance" model that could be adopted by other performing arts, entertainment, or even ceremonies.
The long view is that HITV could be a connector, a catalyst for an enriched cultural and creative scene. The hope is that the festival will help to put WRJ on the map as a live music destination and hub for the Upper Valley. To quote the press release, "RIVERFOLK is at the junction of theater and music, New Hampshire and Vermont, and pivots our community forward to a place that embraces its homegrown and recently transplanted talent."
To further that end, they are forging ties with creative groups like White River Indie Films, Briggs Opera House, and Lebanon Opera House. Jakob is helping with First Friday in WRJ, particularly booking street buskers into slots where they can play. And he is hosting "Tuesday Jukebox" on The Wonder Stage of Wilder, in his backyard right off of Route 5.
For Jakob and his music and life partner Jes Raymond, the lifestyle of the touring musician is no longer feasible. They have a five-year old! But, just as one door closes, another will surely open — especially when there's plenty of talent and drive.
RIVERFOLK a festival variety show.
6:30pm, Monday, July 11th (Rain date Tuesday 12th)
Northern Stage's Courtyard Theater, 74 Gates St., White River Junction, VT.
Info at https://www.hereinthevalley.org/riverfolk
$25, 14 yrs and older, 13 yrs and under attend free.
Tix: https://northernstage.secure.force.com/ticket/#/events/a0S5d00000TLxGPEA1
Photographs by courtesy of  Chris Billiau and Here in The Valley